---
Norton Rose Fulbright grows Australian risk advisory team with three advisors
Press release - People | November 9, 2018
Norton Rose Fulbright has appointed advisors John Davison, Danielle Avery and Philip Charlton to the Australian contingent of its global risk advisory team. The appointments bolster the suite of services the firm can offer clients wanting to minimise their exposure to risk or increasingly being subjected to regulation and investigations.
Between them the three advisors bring a wealth of experience working for global and domestic financial institutions and peak financial regulators, advising on organisational compliance and governance, and risk management. Their focus will be on providing non-legal advice to complement our larger team of partners and lawyers in risk advisory.
Norton Rose Fulbright's risk advisory arm is a unique cross-practice offering drawing on the skills of lawyers and industry experts to help clients identify, manage and mitigate risk, as well as address governance and compliance issues.
John Davison
Financial services expert John Davison has transferred from Norton Rose Fulbright's London office to Sydney to continue his role as head of regulatory compliance. With over 25 years of experience, John brings with him an extensive understanding of the compliance and operational risk functions in large financial institutions including wealth management, hedge funds and investment banking. He has previously held compliance and risk roles at RBS, the London Stock Exchange and Deutsche Bank.
John has driven organisational and cultural change within global organisations through compliance policies, advising on governance responsibilities, developing committees and implementing whistleblowing infrastructure.
Danielle Avery
Danielle Avery has joined as senior advisor, risk advisory. Danielle previously worked at Westpac where she was responsible for transforming the organisation's governance programs and risk and compliance function as head of risk, strategy and operations. Danielle has over 22 years of international experience in risk and strategy roles in financial services, and has a strong legal background, having led legal teams in Australia and the US on major transactions, risk and compliance functions and risk-related projects across compliance, management and governance.
Widely recognised for her integrity and honesty, Danielle's strong negotiation, communication and stakeholder management skills are integral to the risk advisory team's offering.
Philip Charlton
Philip Charlton has joined as senior advisor, risk advisory, bringing with him decades of experience in regulation and the law. Phil's international legal career has given him a thorough grounding in the risks faced by financial institutions and corporates in their financing and operational activities. As a practitioner and partner at Linklaters from 1987 to 2009, he acted for lead managers, issuers, trustees and stock exchanges.
More recently, Phil has worked in a number of roles for the Australian Securities and Investments Commission (ASIC) as head and senior manager, international strategy, where he led the team responsible for the regulator's contribution to international financial regulation, settling ASIC's position on cross-border regulatory issues, and advising both the chairman and commission.
Norton Rose Fulbright managing partner in Australia Wayne Spanner commented:
"The time is right to continue the investment in our risk advisory offering – through the addition of John, Danielle and Phil – under Australian risk advisory head Scott Atkins. The growing scrutiny on organisational behaviour, as well as heightened concern over investigative and regulatory responses, have fuelled a demand for better, more holistic risk advice. We are confident that our growing local and international team has the range of skills and experience required to help our clients as their risk exposure evolves."
Norton Rose Fulbright partner and Australian head of risk advisory, Scott Atkins, commented:
"From our many conversations with clients about the risks they are exposed to, it's become clear that finding the best solutions for their problems requires a multi-disciplinary approach. The genuine risk advisory services that we are delivering arise from, or relate to, solving a legal problem, and this is where we believe we offer a compelling alternative to the non-legal consulting services in the market.
"Bringing John, Danielle and Phil on board will allow our clients to benefit from their rich experience in financial institutions and regulation, with the backing of a deep pool of legal advisors that have a thorough understanding of how risk impacts organisations across all industries and sectors."
Visit our Risk Ready hub to learn more.

For more information contact:
Alex Boxsell, Head of Digital Content & Campaigns, Norton Rose Fulbright in Australia
Tel: +61 (0)2 9330 8165 Mob: +61 (0)414 985 556
alex.boxsell@nortonrosefulbright.com
---
Contacts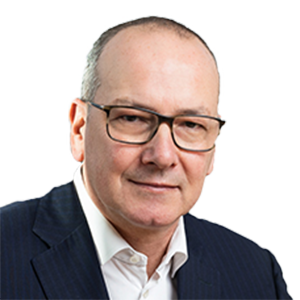 Deputy Chair, Australia; Head of Risk Advisory, Australia; Partner