---
Scott Bulman
Senior Associate
Norton Rose Fulbright Australia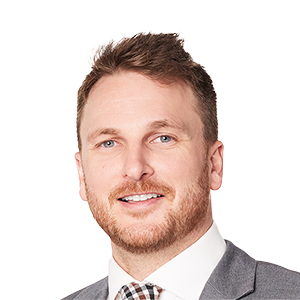 Scott Bulman
vCard
---
Related services and key industries
Related services
Key industry sectors
---
Biography
Scott Bulman is a construction and engineering lawyer based in Melbourne.
Scott has experience in the drafting and commercial negotiation of a range of construction and project related contracts. He advises clients on a range of procurement methods and has developed a strong familiarity with drafting and adapting the suite of Australian Standard contracts and bespoke construction and engineering contracts to meet clients' needs.
Scott has worked with Melbourne Water Corporation in preparing a number of template contracts for use for tender and was involved in the drafting and negotiation of the D&C Contract and Operation and Maintenance Contract for a 6MW Biogas power plant.
He also has experience working on litigious matters – ranging from smaller Security of Payment legislation disputes to complex multi-jurisdictional arbitrations.
Scott has drafted and negotiated a host of Construct-only Contracts, Design and Construct Contracts, Demolition Contracts and Consultancy Agreements for a number of developments around Melbourne including The Peak at 141 LaTrobe Street, Student Accommodation at 500 Swanston Street as well as a number of residential developments and Early Learning Centres around Australia. He also provided drafting and review assistance in connection with the development of data centres across Australia and for the redevelopment of Essendon Airport.
Scott's recent back-end experience includes advising and assisting with a Security of Payment dispute involving the Victorian Comprehensive Cancer Centre and involvement in a multi-million dollar arbitration involving a technical ammonium nitrate plant in Western Australia.
Scott's involvement in the renewable energy sector includes providing advice and drafting EPC Contracts and Balance of Plant Subcontracts for a number of wind farm projects across Australia for client Vestas. He has also reviewed project documents in connection with larger solar farms and has advised clients in relation to rooftop solar projects. He also advised in relation to the Kwinana waste-to-energy project.
Major clients include Multiplex, Pfizer, Melbourne Water Corporation, Veuve Property Group, Vestas, Neoscape, Citiplan, Urban, Chapter Group, Holder East and Mider.
---
Representative experience
Melbourne Water Corporation - 6MW Biogas Power Plant - Drafting and negotiating a D&C Contract and Operation and Maintenance Contract for a 6MW Biogas power plant to be constructed at the client's Western Treatment Plant. The AUD$24.5 million D&C Contract and 5 year term O&M Contract required close liaison with Melbourne Water's technical team.
Multiplex - Preparing bid documents including detailed D&C Contract reviews and departures for multiple projects including the 480 Swan St, Victoria commercial development, One Wellington development, South Melbourne and Deakin University panel appointments.
"The Peak" 141 La Trobe St, Melbourne - Drafting and negotiating the D&C Contract, Consultancy Agreements and Access Licenses in connection with the <AUD$46.8 million 177 residential apartment and 3 retail tenancy development.
Cabrini Hospital redevelopment - Drafting and negotiated the D&C Contract for the <AUD$74 million Cabrini MC1 Cabrini Hospital expansion.
Student Accommodation - 500 Swanston St: Assisting with the drafting and negotiation of the <AUD$69 million D&C Contract as well as provision of Consultancy Agreement templates for use on the project.
Pfizer – Drafted and negotiated multiple Construction Management Agreements, Construct only contracts, bespoke Works Contracts and Consultancy Agreements in connection with multiple facility upgrade projects at Pfizer's site in Mulgrave Victoria as well as their Perth site.
Veuve Property Group – Drafting D&C and Construction Contracts for early learning centres in New South Wales, Victoria, the ACT and Queensland.
EnergyBrix - Drafting and negotiating a Demolition, Removal and Remediation Contract for EnergyBrix the demolition of the EBAC power station and associated infrastructure in Morwell, Victoria (AUD$13 million).
Victorian Comprehensive Cancer Centre (VCCC) – Drafted part of submissions in connection with a Security of Payment dispute involving the VCCC.
GC(Bell) Pty Ltd - Drafting and negotiating a D&C Contract and suite of Consultancy Agreements in connection with the Bell City mixed hotel and student accommodation redevelopment in Preston, Victoria (AUD$14 million).
Vestas – Seconded to Vestas for two months to provide drafting and negotiation assistance in the development of upstream Engineer, Procure and Construct Contracts as well as down-stream Balance of Plant Contracts. Scott has provided assistance to Vestas on a number of Wind Farm projects including:

Lincoln Gap Wind Farm (SA) – 212.4 MW / 59 wind turbines (Stage 1 and 2 combined)
Berrybank Wind Farm VIC (2018) – 181MW / 43 wind turbines
Granville Harbour Wind Farm, TAS (2018) – 112MW / 31 wind turbines
Collector Wind Farm, NSW (2018) – 228 MW / 55 turbines
Willogoleche Wind Farm, SA (2017) – 119MW (bid only)
Warradarge Wind Farm, WA (2018) – 184MW / 51 wind turbines
Mt Emerald Wind Farm, QLD (2016) – 180.45 MW / 53 wind turbines
Kiata Wind Farm, South Australia (2016) – 29.7 MW / 9 wind turbines
---