---
Covid resolve

Fast-track solution for COVID-19 dispute resolution
COVID-19 has made it difficult for many companies to perform some of their contractual obligations, giving rise to a high number of corporate disputes, particularly relating to the application of force majeure and change in law provisions.
The volume and similarity of potential claims means traditional dispute resolution methods are too slow, burdensome and costly to expedite swift resolution. With this in mind, we have developed NRF Covid Resolve, a dispute resolution process supported through a single online platform, that aims to achieve an outcome for each dispute within six weeks – or four weeks if arbitration-only.
The process can be used for disputes between or within companies operating in both civil law and common law jurisdictions, and its fixed price allows users to effectively plan and control their budgets.
Parties may opt for a mediation process only, a mediation process followed by arbitration or an arbitration only. The mediator and arbitrators are selected from a pre-agreed panel of independent sector specialists available through the platform.
Speed to resolution

Simple, clear process and platform

Fixed, appropriate pricing

Industry leading mediators, and third party arbitrators, appropriate to the sophistication of the issues at hand
Register to find out more and arrange a demo of the platform free of obligations.
Managed through an intuitive and secure online platform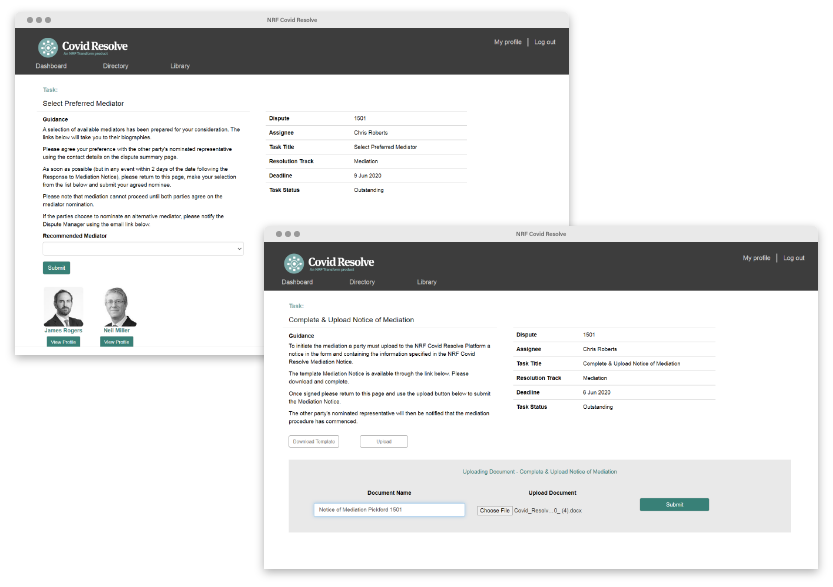 Fast track dispute resolution
We are committed to helping you get back to business as usual as soon as possible. NRF Covid Resolve offers an online legal process to achieve an outcome in up to 6 weeks by combining:
A disciplined set of legal mechanics, created and managed by NRF; with
An accompanying process and purpose-built technology platform, developed and supported by NRFs legal design and product teams.

Clear process

A solution which is (i) fast (ii) low burden (iii) fair (iv) at a market beating fixed price (v) based on purpose built technology & best in class legal and industry expertise
| | |
| --- | --- |
| Fast result | The solution has a tight timetable and a limit on length of submissions and supporting documents, to enable a rapid resolution |
| Low burden | By having all activity go through a central platform - from agreeing the terms to making submissions - the volume of work for in-house teams is significantly reduced |
| Fair | The underlying rules and process ensure fairness between the parties |
| Fixed price | By placing tight parameters around the process, and automating administrative steps, the solution is available at a fixed price that delivers value to in-house teams at a time of pressure on spend |
| Data insights | Because all information is captured in a structured way, clients have access to portfolio reporting and data insights across their claims |
| Experienced Lawyers | An experienced NRF lawyer will assist in the conciliation / mediation of the issue (or a third party supplier mediator can be selected) which, if unsuccessful, can be referred to arbitration using the same platform before an experienced independent arbitrator selected from a prearranged panel. |
| Avoids conflicts issues | The process is designed to be undertaken by in-house legal teams without the need to instruct external counsel, and because NRF is not offering legal advice to the parties, the delay in running conflict checks is largely avoided. |
| Jurisdiction agnostic | Fully suitable to common law and civil law jurisdictions. Initially designed for French and English law, but portfolio to be expanded rapidly |

---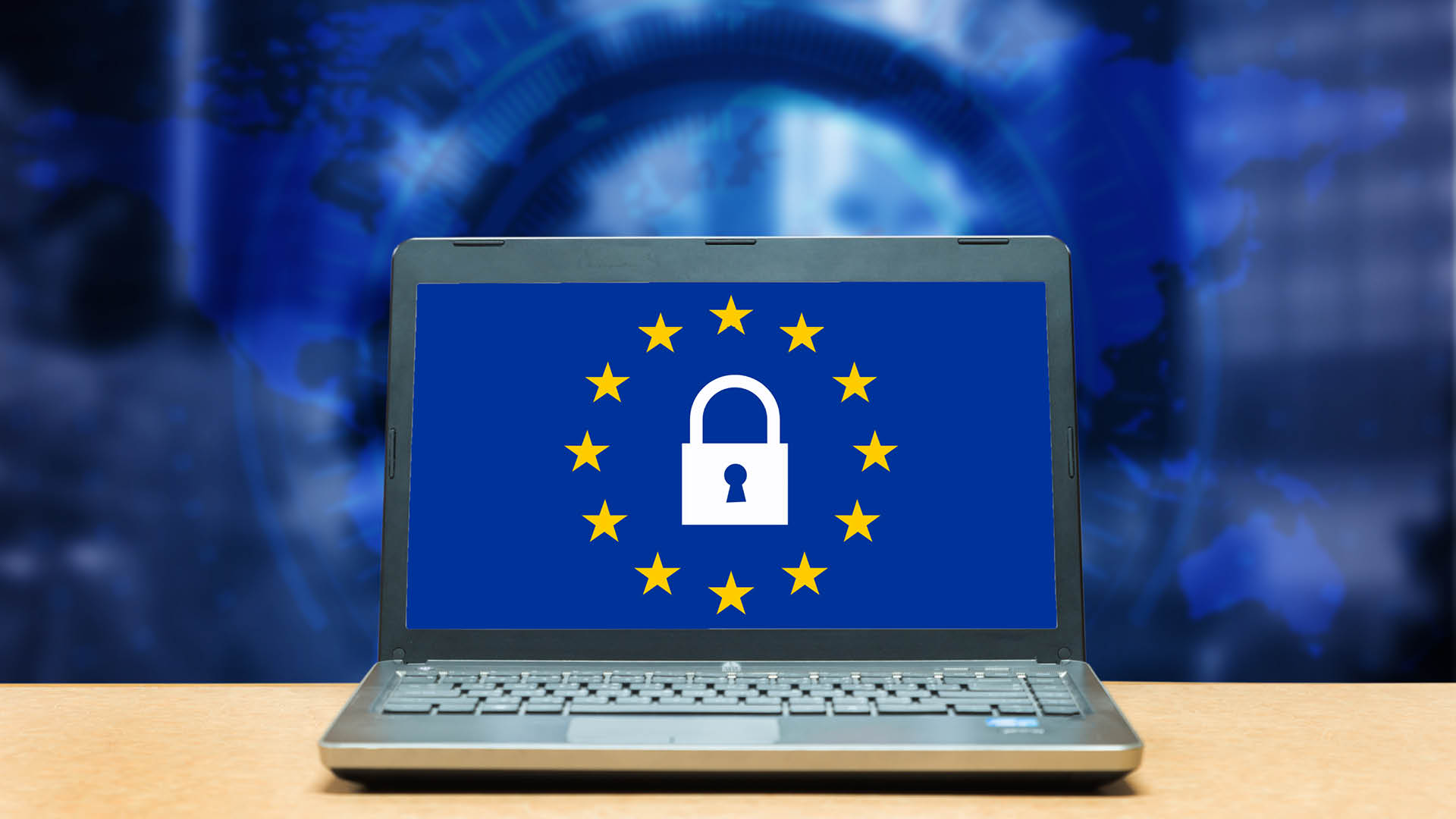 Global: Schrems II landmark ruling: A detailed analysis
On July 16, 2020, the Court of Justice of the European Union (CJEU) published its decision in the landmark case Data Protection Commissioner v Facebook Ireland Ltd, Maximilian Schrems and intervening parties, Case C-311/18 (known as the Schrems II case).
Europe: Luxembourg regulator CSSF issues an FAQ regarding Circular 02/77
On July 7, 2020, the Commission de Surveillance du Secteur Financier (CSSF) issued an FAQ document on Circular 02/77 concerning the protection of investors in case of NAV calculation errors and the correction of the consequences resulting from non-compliance with the investment rules applicable to undertakings for collective investment (the FAQ).