---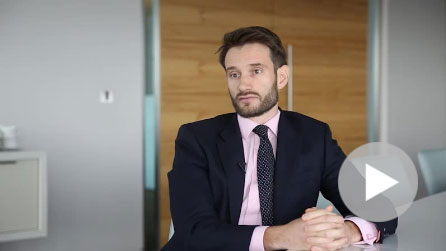 Africa – Is it a major untapped market for the airline industry?
Global | Publication | December 2015
Introduction
The African continent is made up of 54 countries, 1500 to 2000 languages and approximately 1.1 billion individuals. We certainly cannot treat it as a homogeneous grouping. It's characterised by countries at different stages of economic development and variable degrees of political stability. In comparing countries like Eritrea, Nigeria and South Africa, that diversity is apparent.
What we can say is that Africa has been experiencing a high population growth since the second half of the 20th century. In 2010, its population reached one billion and if current demographic trends continue the population will be 1.4 billion by 2025 and 1.9 billion by 2050. The Continent is characterised by vast distances and it has neither good road nor rail systems. Transportation by air would seem to be the strong option for freight, business, leisure and tourism.
Expectedly, there is a large variation across countries in the propensity to fly and the GDP of each is an important factor. Despite representing 15% of the world's population, the 230 airlines present in African airspace operate just 5.5% of the world's commercial passenger and freighter aircraft. Additionally, the average age of the African airlines fleet is the oldest of any world region – 17 years versus 13 years for the global average.
The forecast and significant population growth will deliver more demand for air travel. A study prepared for the International Air Transport Association (IATA), the trade body for airlines, points to current demand being lower than it could be because of barriers restricting intra-African air markets. The Continent has been slow to liberalise their intra-African air markets. It has been shown, most starkly across the European Union, that liberalisation stimulates demand for air travel, both intra and intercontinental. It creates competition and, along with it, service improvements and lower costs that engage business and leisure flyers.
In conclusion
Governments and businesses can form the necessary relationships to drive through their African aviation objectives without YD. It is a lot easier, however, for decision makers to embrace African aviation projects if the points of YD have been implemented. YD covers government trade and investment policy generally and this is important to the business community outside of Africa.
The risks identified by Rubicon to the Fastjet investment largely fell outside of the ambitions of YD.

Publication
Iraq and Turkey both claim victory in the Iraq-Turkey Pipeline arbitration but the future of Kurdistan's oil and gas sector remains unclear
In a long-awaited decision, the Tribunal in a Paris-seated ICC arbitration has ordered the Republic of Turkey (Turkey) to pay the Republic of Iraq (Iraq) approximately USD 1.5bn and to suspend the loading and export of crude oil from Kurdistan transported through the Iraq-Turkey Pipeline (ITP).