---
Enforcing English judgments in the EU following Brexit
Global | Publication | July 2021
Following the end of the Brexit implementation period, the recast Brussels Regulation ceased to apply to the UK. At the same time, the UK acceded in its own right to the Hague Convention on Choice of Court.
Covering all 27 EU Member States, our interactive EU cross-border guide provides guidance on:
the procedural steps to recognise and enforce English Court judgments in EU Member States post Brexit; and
identify factors that may delay or make proceedings more onerous.
The guide also looks in particular at recognition and enforcement of English Court judgments relating to contracts with:
exclusive jurisdiction clauses; and
asymmetric clauses.
The guide can be used to review individual EU Member States and also to create and customise your own comparative reports between different EU Member States.

Publication
The time for electricity storage in Greece has arrived
Increasingly, Greece's transition to a low carbon economy and towards a new energy model is assuming a higher priority; the country's ambitious climate action and energy plans include reducing greenhouse gas (GHG) emissions, increasing the renewable energy share (of the nation's gross total energy consumption) and improving energy efficiency generally. Electricity storage plays an important role in the transition to a low carbon economy and drives energy efficiency while at the same time allowing the integration of more renewable energy sources into the electricity system.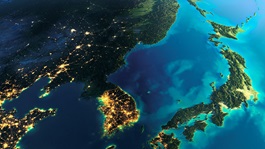 Publication
The changing global framework for trade: impact on global supply chains
Supply chains operate in an environment shaped by trade issues (such as sanctions, export controls, and tariffs), where national security is an increasingly important consideration. International sanctions regimes are complex and often respond to volatile political landscapes. Businesses will need to navigate the often complex issues involved against a background of changing governmental trade and industrial policy.