NRF Matter Hub
Enable data-driven intake & matter management through our NRF Matter Hub solution.
NRF Matter Hub enables in-house lawyers to harness the power of an organisation's everyday data through highly effective intake and work management processes, all built on familiar Microsoft tools.
Leaders need business intelligence to make decisions, however most legal departments lack accurate or complete data to provide reliable insights. Our clients highlighted the need for a simple, cost-effective tool, seamlessly integrated, to give visibility of legal work. NRF co-developed NRF Matter Hub with our clients to solve this challenge and empower lawyers to manage information more effectively.
Matter Hub is a tailored solution, leveraging the client's existing Microsoft cloud services and developed in close collaboration with in-house lawyers to support everyday needs, offering key benefits:
Reducing turnaround time by finding information quicker through searchable precedents
Improving efficiency by automating manual tasks and allowing business-users to self-serve
Sharing knowledge by driving global team collaboration
Enabling inclusive and efficient work allocation by providing visibility of workload and experience
Promoting Legal's value through relevant data analytics.

Helping clients with Matter Hub
We were looking for a system to manage our information, improve how we provide services to the Company, extract analytics from the work completed and create resilience within our Department. The Company was already in the process of adopting Microsoft 365 and fortunately, we learned that NRF offered a solution that met these goals in the Microsoft 365 environment. Following our pilot testing earlier this year, 100% of those providing feedback see the need to change our ways of working, which is a great result.


Anna King, Managing Director for Legal US & Bermuda, Markel Corporation
Click here to read the full story
Example dashboard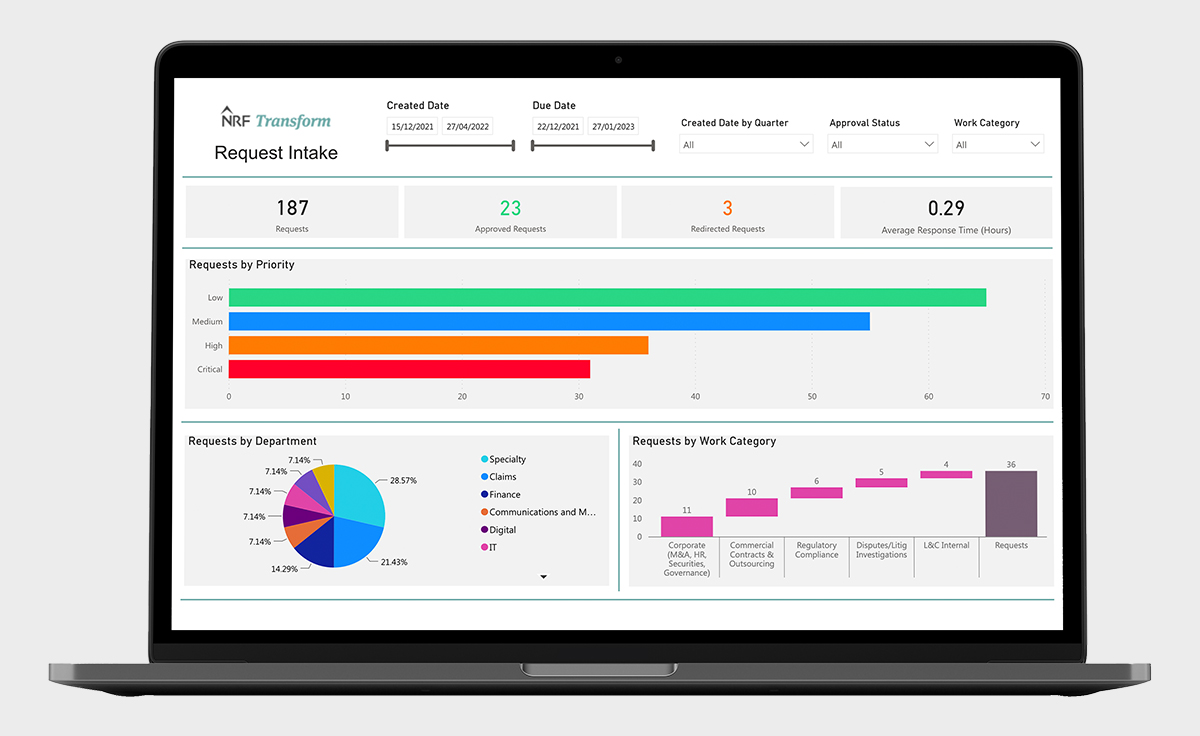 Request a demo
Resources
Struggling to keep track of your matters?
"We really needed to be able to track what we were doing, we knew people were busy but we needed to quantify that more."





Anna King, Managing Director for Legal US & Bermuda, Markel Corporation
Partnerships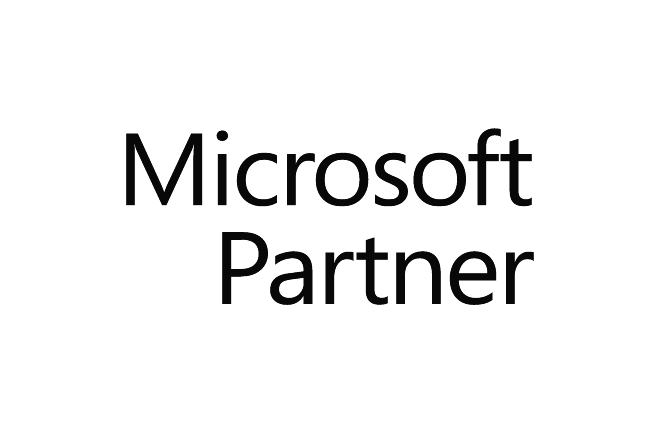 Related services

Fully customisable to your processes and needs, unlike off-the-shelf products in the market

Leverages your company's Microsoft ecosystem, maximising users' familiarity with the platform and removing need for onboarding a new vendor

Seamless end to end service, combining legal operations and technology consulting in one

How we are helping our clients
Subscribe and stay up to date with the latest insights