---
Essential Corporate News – week ending May 3, 2019
United Kingdom | Publication | May 2019
FRC: Consultation on revising Standards for Investment Reporting
On May 1, 2019 the Financial Reporting Council (FRC) launched a consultation on revisions to the Standards for Investment Reporting (SIRs) 1000-5000 and on an exposure draft for a new SIR 6000 dealing with Quantified Financial Benefits Statements (QFBS).
The SIRs set the requirements and provide guidance for reporting accountants carrying out reporting engagements on UK investment circulars. Those engagements can include private reporting (for example, on working capital statements) and public reporting engagements on published financial information. SIR 1000 provides basic principles and procedures for all relevant engagements and SIR 2000-6000 provide additional principles and procedures for specific types of public reporting.
The purpose of the consultation is to revise the SIRs (which have not been updated since 2006-2008) to reflect changes in both retrospective and prospective legislation and regulation These include changes to the Listing Rules and Takeover Code and proposed changes to the Prospectus Rules in light of the new EU Prospectus Regulation, as well as the establishment of the Financial Conduct Authority in place of the Financial Services Authority. References to "fair, balanced and understandable" principles have also been included as criteria reporting accountants may consider when assessing an investment circular prepared by an entity which is required to or voluntarily complies with the UK Corporate Governance Code. New SIR 6000 is being introduced as the FRC believes the work carried out by reporting accountants to give an opinion on the proper compilation of a QFBS is sufficiently distinct to warrant it.
The FRC requests feedback on all aspects of the consultation, with particular focus on whether the proposed revisions provide a sound framework for the work carried out by reporting accountants and meet stakeholder expectations, especially whether the current format of reporting is sufficiently transparent and informative about the opinions being given.
Responses to the consultation are requested by July 26, 2019.
(FRC: Consultation on revising Standards for Investment Reporting, 01.05.19)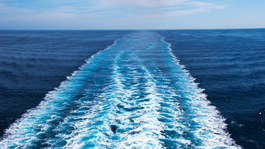 Publication
Women at sea: What you don't see
Nina Varumo is a freelance portrait and documentary photographer based in Stockholm. A recent project of hers Kvinnor till sjöss ('Women at sea') is on ongoing photo series highlighting the working life of female seafarers in order to change the stereotypical image of what and who is a seafarer.
Publication
"Double materiality": What does it mean for non-financial reporting?
Companies have been publicly reporting on their financial performance for over a hundred years. However, they are increasingly having to make public non-financial disclosures relating to sustainability and environmental, social and governance (ESG) matters as a result of rules, laws and regulations issued by stock exchanges, governments and regulators worldwide.