---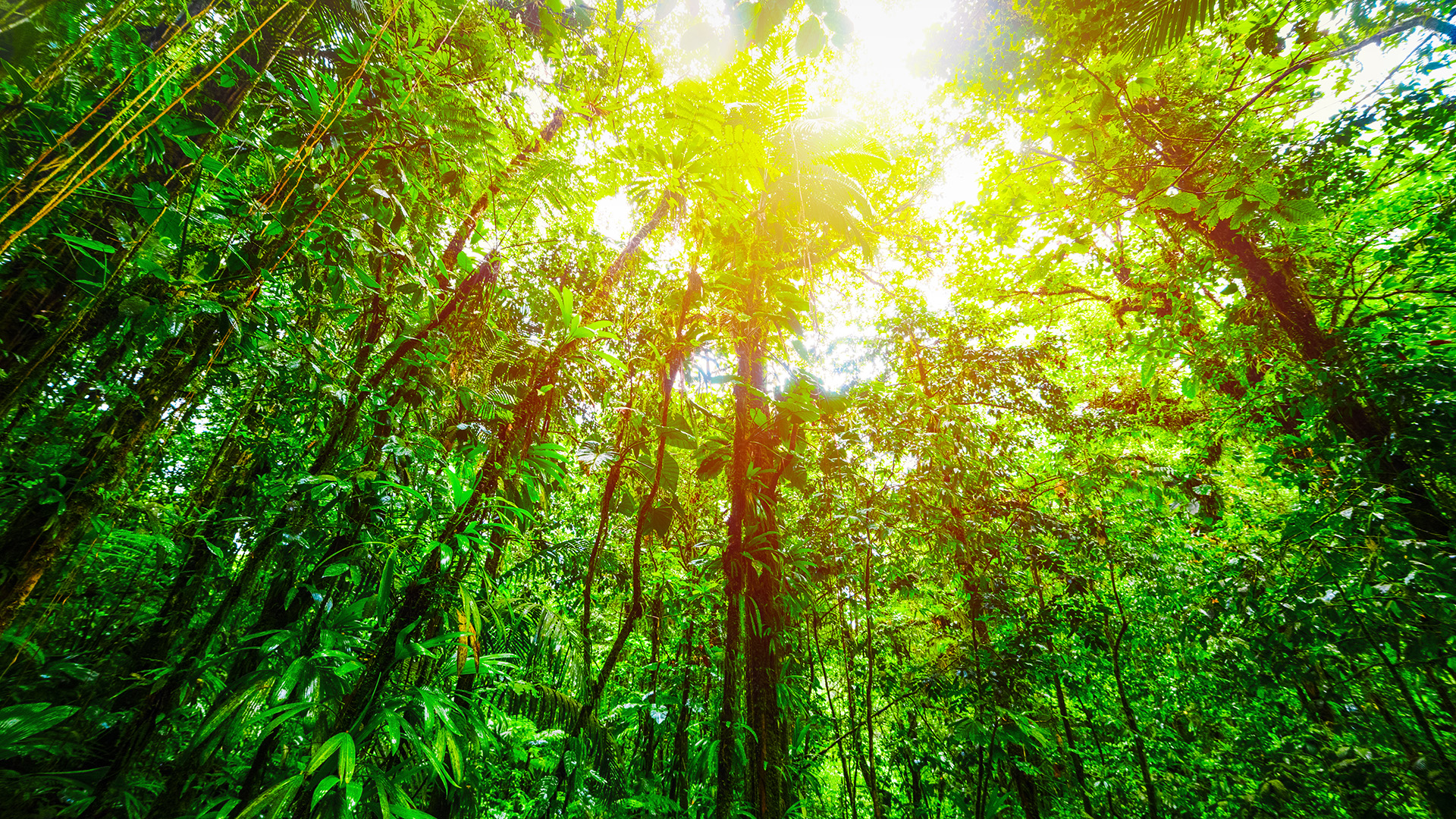 A Boost to Integrity in the Voluntary Carbon Market
Global | Publication | April 2023
This article was written by Laura Kiwelu, Elisa de Wit and Isobel Moffatt
The Integrity Council for the Voluntary Carbon Market launches the Core Carbon Principles for the Voluntary Carbon Market
A key theme in climate change dialogue throughout early 2023 has been the urgent need to establish integrity in the voluntary carbon market. Drivers for this outcome have included rapid market expansion, increased public interest and therefore scrutiny, and the corollary of negative media coverage of certain projects or carbon credit categories. Some of the criticism has resulted in reduced investment in carbon reduction or removal projects, particularly in emerging markets.
A major step forward in advancing standards for integrity occurred at the end of March when the Integrity Council for the Voluntary Carbon Market (ICVCM), which is an independent governance body for the voluntary carbon market, published the final version of its long-awaited quality standards. These quality standards, known as the Core Carbon Principles (CCPs) aim to provide a readily identifiable, market-wide benchmark for carbon credit quality and integrity across an otherwise fragmented and multi-faceted market.
The aim is that investors will have comfort that they are buying high quality voluntary carbon credits if they have a CCP 'label', thereby enabling carbon credits to perform as intended by facilitating the financing of nature based solutions and infant technologies that would otherwise not get funded. As the ICVCM makes clear "we need every tool available working at full speed to secure a liveable future".
As well as the CCPs, the ICVCM also launched the Program-level Assessment Framework (the Program Assessment Framework). This framework assesses which carbon credit issuing programs (also commonly known as standards – such as the Verified Carbon Standard, the Gold Standard and others) will be eligible for CCP approval – thereby enabling investors to determine well-governed programs or standards to align with, and enabling project developers to determine appropriate programs or standards for their projects.
Accordingly, it is both the carbon-crediting program that issues the carbon credits and the category of carbon credits that will potentially get a CCP label of high quality.
As a high level overview, the CCPs largely mirror the standards published in the earlier draft issued in mid-2022 (for further details, see our legal update here) with one notable update being the fast-track certification and approval process for CORSIA approved schemes. Schemes that meet this aviation sector offset program, developed under the UN's International Civil Aviation Organisation, will only be required to undertake a two month assessment process, as opposed to the four month process non-CORSIA schemes must complete.
It is expected that the ICVCM will publish the Category-level Assessment Framework (the Category Assessment Framework) in mid-2023 which is the more granular assessment framework to be used to establish whether the CCPs have been met. It will then begin the assessment and subsequent approval of the carbon-crediting programs and credit types. The ICVCM has noted that it will prioritise approval for credit types that are most likely to satisfy the standards, as well as credit types that hold greater market share and complexity. Carbon-crediting programs are then expected to label their first carbon credits as CCP-approved by the end of this year.
Carbon markets are, by necessity, evolving and improving. The ICVCM fully recognises this, and has introduced an additional consultation process that will be held in due course in order to assess the success of the current CCPs and, if and where necessary, build upon the standing environmental and social safeguards, with a view to publishing a new version in 2025. As was made clear in public briefings around the launch, we are at a halfway point in the marathon.
In this briefing, we provide a short overview of the CCPs and the assessment frameworks, and we also focus on additional attributes that may be added to CCP approved carbon credits. We particularly focus on those we see as key issues on carbon projects – host country approvals and double claiming, and the focus on sustainable development benefits and safeguards.
Core Carbon Principles
After extensive consultations with a wide range of stakeholders, including carbon-crediting programs and project developers, academics, NGOs and Indigenous Peoples, policymakers, buyers and investors, the ICVCM has developed 10 CPPs, categorised into three key classes:
Governance
Governance relates to the carbon-crediting program or standard rather than the carbon credit itself, and should involve:
1. Effective governance: to ensure transparency, accountability, continuous improvement and the overall quality of carbon credits.
2. Tracking: operating or using a registry to uniquely identify, record and track mitigation activities and carbon credits issued to ensure credits can be identified securely and unambiguously.
3. Transparency: comprehensive and transparent information on all credited mitigation activities. The information shall be publicly available in electronic format and shall be accessible to non-specialised audiences, to enable scrutiny of mitigation activities.
4. Robust independent third-party validation and verification: program-level requirements for robust independent third-party validation and verification of mitigation activities.
Emissions Impact
Emissions impact relates to the carbon credits, which should meet the following criteria:
5. Additionality: the greenhouse gas (GHG) emission reductions or removals from the mitigation activity shall be additional, i.e., they would not have occurred in the absence of the incentive created by carbon credit revenues.
6. Permanence: the GHG emission reductions or removals from the mitigation activity shall be permanent or, where there is a risk of reversal, there shall be measures in place to address those risks and compensate reversals.
7. Robust quantification of emission reductions and removals: the GHG emission reductions or removals from the mitigation activity shall be robustly quantified, based on conservative approaches, completeness and scientific methods.
8. No double counting: the GHG emission reductions or removals from the mitigation activity shall not be double counted, i.e., they shall only be counted once towards achieving mitigation targets or goals. Double counting covers double issuance, double claiming, and double use.
Sustainable Development
9. Sustainable development benefits and safeguards: the carbon-crediting program shall have clear guidance, tools and compliance procedures to ensure mitigation activities conform with or go beyond widely established industry best practices on social and environmental safeguards while delivering positive sustainable development impacts.
10. Contribution toward net zero transition: the mitigation activity shall avoid locking-in levels of GHG emissions, technologies or carbon-intensive practices that are incompatible with the objective of achieving net zero GHG emissions by mid-century.
Program Assessment Framework
The Assessment Framework provides a criteria and methodology to assess whether the carbon-crediting programs issuing the credits consistently meet the CCP criteria. It is only once the program receives approval that their credits can then be tagged as CCP compliant.
The ICVCM has attempted to streamline this approval process by accepting the standards that have previously been approved under the CORSIA framework as meeting all governance requirements. As noted above, this should reduce the approval process time allowing such standards to issue CCP approved credits more promptly.
Category Assessment Framework
The Category Assessment Framework will addresses the specific requirements for each separate category of carbon credits, such as waste management, renewable energy and afforestation, in order for that credit type to be CCP approved. As noted above, the Category Assessment Framework is due to be released mid-2023.
Additional attributes
In response to buyer interest on this issue, the ICVCM has also released three additional quality features or 'attributes' that CCP approved carbon credits can 'tag' onto their existing CCP label. These additional attributes are as follows:
Host country authorisation pursuant to Article 6 of the Paris Agreement – has the host country of the project authorised the carbon credit from an Article 6 perspective for other international mitigation purposes?

This first additional attribute therefore involves the complex issues surrounding the interface between the voluntary carbon markets and the market mechanisms established by Articles 6.2 and 6.4 of the Paris Agreement and 'corresponding adjustments' in relation to countries' nationally determined contributions.

During the CCP launch event, the ICVCM advised that it closely examined the issue of host country authorisations and corresponding adjustments, and determined that it tied in deeply with the claim made by the buyer of the carbon credit regarding the use of that carbon credit. The ICVCM is therefore joining with the Voluntary Carbon Markets Integrity Initiative (VCMI, which is effectively the counterpart to the ICVCM on the demand side) to develop a work program with a range of stakeholders looking at governance for corresponding adjustments.

The ICVCM has noted that this additional attribute relates to a transparency requirement at this stage (rather than an adjudication by the ICVCM as to whether a corresponding adjustment is required) – if a project developer would want to show a carbon credit had received host country authorisation then it may be tagged with this optional tag.

It is relevant that the International Emissions Trading Association (IETA) has concurrently advised in its publication on the Evolving Voluntary Carbon Market, that it "does not consider CAs necessary when voluntary corporate buyers purchase carbon credits from a host country and do not tender them for compliance in another country". IETA's rationale for this is that double claiming accurately reflects the host country's nested GHG emissions inventory (due to the relevant removal or reduction project lowering the host country's emissions inventory) and as it will only be counted once at a country level through the Nationally Determined Contribution (by the host country and not the country of the buyer of the credits).

The issue of corresponding adjustments is therefore a key item to resolve, and it is hoped that such an approach, if more broadly adopted, would therefore enable host governments particularly in emerging markets to see the voluntary carbon markets as a complementary forerunner of the Article 6 compliance markets, rather than a threat to those compliance markets and the host country's own Nationally Determined Contribution.
Share of proceeds for adaptation – does the mitigation activity make a voluntary contribution to the UNFCCC Adaptation Fund? The UNFCCC Adaptation Fund is a UN initiated financial instrument that helps vulnerable communities in developing countries adapt to the adverse effects of climate change. In order to be granted this tag, it must be demonstrated that:

a monetary contribution of 5% of the revenue associated with the issued carbon credits has been made to the Adaptation Fund; and/or
at least 5% of issued carbon credits have been forwarded to a dedicated registry account managed by or on behalf of the Adaptation Fund.These contributions will be made publicly available on the Adaptation Fund website.

Quantified positive Sustainable Development Goal impacts – does the mitigation activity contribute to sustainable development, and is this properly assessed and reported on?

The ICVCM has specifically focused on sustainable development and safeguards, and has again advised that it will undertake a work programme on this crucial aspect of the CCP.

Concurrently IETA in its publication on the Evolving Voluntary Carbon Market has also noted the trend of corporate support of the UN sustainable development goals (or SDGs) – with companies wanting to record their positive SDG impact. Mechanisms currently exist to record positive SDG impact through various standards and via minimum requirements or possibilities of additional attributes or co-benefits, but these are not uniform and therefore attention paid to aligning positive SDG impact is much needed and we would expect more to follow on this.

Contacts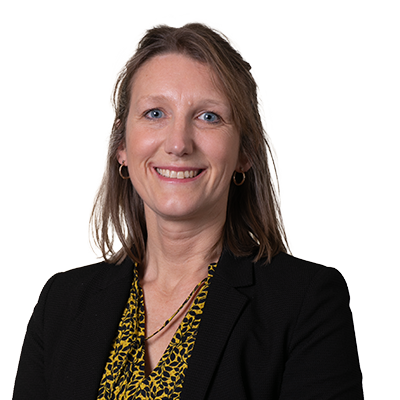 Partner
Email
laura.kiwelu@nortonrosefulbright.com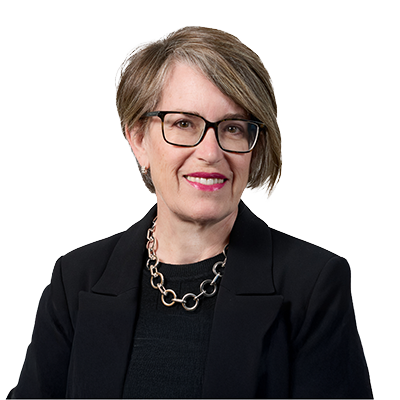 Partner
Email
elisa.dewit@nortonrosefulbright.com