---
Australia: COVID-19: Legal update for landlords and tenants - Mandatory Commercial Tenancy Code
Australia | Publication | April 2020
On 7 April, the National Cabinet agreed that the Mandatory Commercial Tenancy Code (the Code) be legislated in each State and Territory and it will come into effect from a date following 3 April 2020.
REMEMBER: You should check to determine whether legislation regulating the Code has been introduced into your specific State or Territory.
Does the Code apply to me?
Yes, if you are:
A retail, office or industrial tenant that is suffering financial stress or hardship as a result of the COVID-19 pandemic; and
Eligible for the recently introduced JobKeeper programme and have an annual turnover of up to $50 million.
The Code does not apply to residential tenancies.
What does the Code say?
A full copy of the Code is available here.
The Code sets out a number of helpful and important guiding principles for consideration by landlords and tenants, including the requirement for landlords and tenants to act transparently and provide one another with sufficient and accurate information.
The Code requires a landlord to provide rental relief to a qualifying tenant in the same proportion as the loss of revenue experienced by the tenant.
Half of the rent relief must to be given in the form of a rent waiver, while the other half can be a deferral of rent spread over the life of the lease, for not less than 24 months.
Importantly, under the Code, a landlord must not terminate a lease or draw on a tenant's security.
Tenants must otherwise continue to honour the terms of a lease.
What should I be doing now?
While the legislation is pending, the Code gives landlords and tenants some direction about how to navigate through the COVID-19 pandemic.
More than ever, parties should now be:
1. Discussing commercially acceptable solutions: Landlords and tenants must get together to discuss what arrangements can be agreed between them to sustain both parties through this crisis. Compromises will need to be made by both landlords and tenants to come out the other side of this crisis – now is not the time for either side to be opportunistic.
2. Determining the reduction in business turnover: Landlords and tenants should consider what information will be required to assess a tenant's changed circumstances. Relevant information will likely include:
An audited statement of the tenant's financial position to show eligibility for the JobKeeper scheme
P&L statements and/or balance sheets
Financial advice with confirmation as to the disruption experienced by the business due to COVID-19
Details of debts of the tenant's business and whether any other relief is available to the tenant
Details of what arrangements the tenant has put in place for the ongoing operation of the business
Whether the tenant holds business interruption insurance that covers the payment of rent and outgoings and whether it is able to make a claim under that policy
3. Agreeing how to structure rent relief: How relief is documented and structured will be up to the particular landlord and tenant. If a tenant has not experienced a reduction in business turnover, there should be no entitlement for relief.
EXAMPLE: If a tenant's revenue has fallen by 100 per cent, under the Code at least 50 per cent of total cash flow relief is rent free/rent waiver and the remainder is rent deferral. If the qualifying tenant's revenue has fallen by 30 per cent, under the Code at least 15 per cent of total cash flow relief is rent free/rent waiver and the remainder is rent deferral.
Landlords and tenants need to ensure that any agreements about suspension of rent, suspension of trade, etc. are put in writing. In this rapidly changing environment, it is not advisable to rely on a handshake deal or friendly discussion. A formal variation to a lease will need to be registered on the title if the lease is registered (or required to be registered).
4. If agreement cannot be reached: Where landlords and tenants cannot reach agreement on leasing arrangements (directly linked to the COVID-19 pandemic), under the Code either party may refer the matter for binding mediation.
REMEMBER: While there may be benefits to a party proceeding to mediation (for example, an uncooperative landlord or a devious tenant), the mediation process will ultimately cause the outlay of more time and unnecessary expense.
These updates are applicable to Australian law only and are generic in nature. If you have any specific legal concerns relating to the impact of COVID-19 on your people or your business, please reach out to our pro bono team (ausprobono@nortonrosefulbright.com) and we will consider your pro bono legal request. If we aren't able to help you, we will try to find someone else who can. This update is current as at 21 April 2020.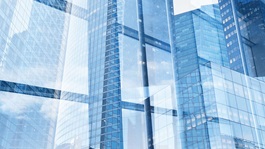 Publication
Garnishees made jointly and severally liable for entire judgment debt
In Vaillancourt v. Carter, the Alberta Court of Queen's Bench allowed a judgment creditor's application under the province's civil enforcement statute to make certain entities who were served with garnishee notices jointly and severally responsible for the judgment debt.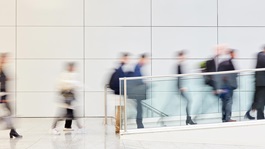 Publication
What Canadian employers need to know about the September 19 national holiday
Prime Minister Trudeau has announced there will be a national holiday in Canada in recognition of the passing of Queen Elizabeth II. The holiday is to be observed on Monday, September 19, the date of the Queen's funeral in the UK.
Publication
Absence of evidence stalls misleading advertising class action
The recent dismissal of a class action against Ford confirms the utility of summary judgment motions in class actions, particularly when the evidence advanced to support the plaintiffs' claims was found by the court to be insufficient and contrary to common sense.