---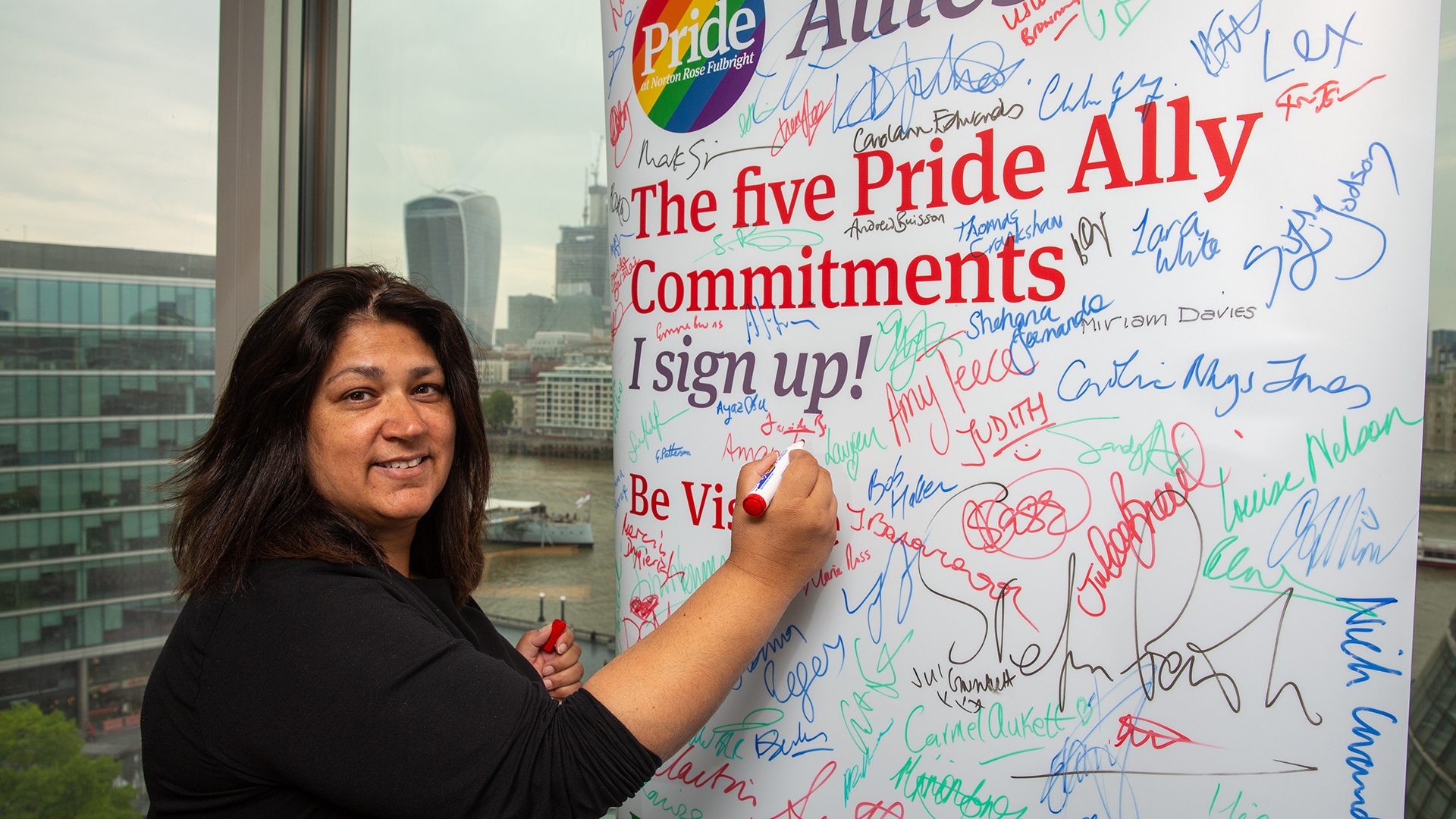 Cultural, ethnic and racial diversity
There were very few senior women when I started in legal services in the 1990s and even fewer people from black and minority ethnic backgrounds. That really has improved for the better.

Farmida Bi is Chair, Europe, Middle East and Asia, and European Head of Islamic finance
We strive to build and maintain a diverse culture which supports and attracts people from all ethnic and racial backgrounds. We value what this diversity brings to our culture and the opportunities it provides to widen our horizons and understand our clients, and each other.
Supporting our people
Broad-based black economic empowerment
In South Africa, our broad-based black economic empowerment (B-BBEE) strategies and activities are wide-ranging. EmpowerLogic, an agency recognized by the South African National Accreditation System, has rated us a Level 2 in B-BBEE in recognition of our work in this area. This includes
employment equity
skills development
procurement from black suppliers
enterprise development and social economic development.
Employee resource group: Origins
Origins is our BAME (Black Asian Minority Ethnic) employee resource group in London. Origins is open to everyone and provides a diverse, accessible and proactive forum that supports our BAME colleagues and promotes greater inclusion of people from all backgrounds. Origins hosts formal and informal events, both within the firm and through our clients' BAME networks, creating opportunities to learn about culture and business.
Perspectives
Our global Perspectives blog is an interactive way for everyone to join in the diversity and inclusion dialogue. It provides insights, opinions and experiences and encourages discussion, debate and a sense of community.
Since launching Perspectives, we have published more than 100 blog posts from people sharing their experiences across a range of topics. See below for a selection of them
Perspectives: What Black History Month means to me
Shirley-Ann Hunte, London
Learn more