---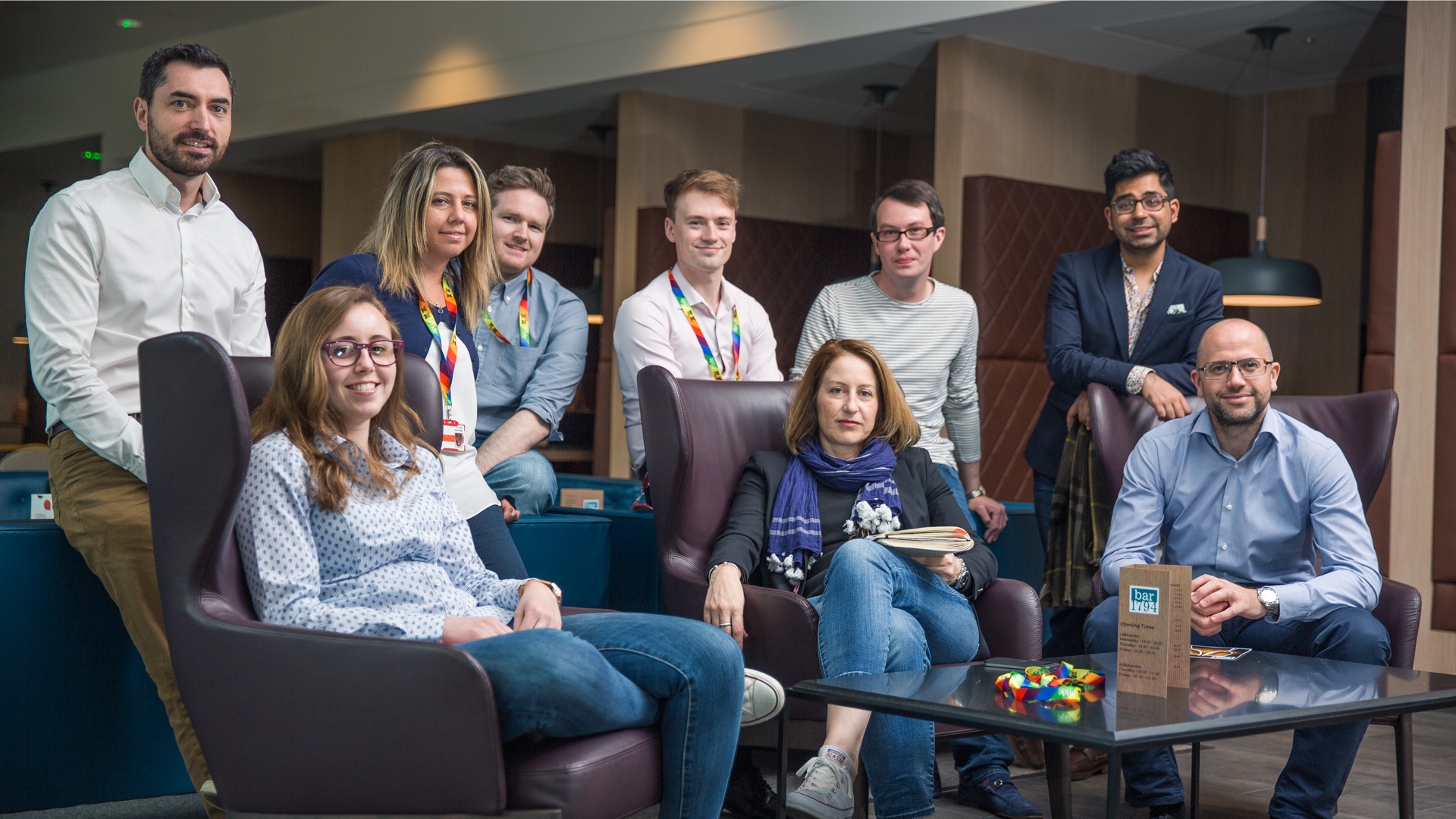 Not only does our Pride network create an inclusive environment for lesbian, gay, bisexual, transgender and intersex colleagues; it also builds relationships with our clients' LGBTI networks and develops a network of allies. Pride allies are employees who don't identify as LBGTI but who are ready to challenge the everyday assumptions and barriers that may make working life difficult for LGBTI colleagues.
Our work on LGBTI workplace equality has earned us external recognition. For instance, Stonewall has included us in their coveted list of top 100 employers for a number of years, ranking us no.10 in 2017 and no.19 in 2018. And they've awarded our Pride network in London the title of Highly Commended Network Group two years in a row. Now, as Stonewall Global Diversity Champions, we're working towards even greater inclusion for our LGBTI staff globally.
Jack's story
"Our active Pride network was a big reason why I joined the firm. On my winter vacation scheme, the chairs of the network talked me through the work it did on employee engagement, pastoral care, business development and charity partnerships. It was encouraging to see such broad support for LGBT+ staff and clients.
I joined Pride as a trainee, and by my third seat I was a committee member. I became a co-chair in 2017 and, since early 2019, I've been the sole chair.
We host a number of client-focused events throughout the year, which are a vital part of the network's remit, but my favourite events are those that improve the experience of our own employees. We've developed a series of 'mentoring circles' which enable LGBT+ staff to discuss issues and concerns; and our 'ABCs of LGBT' training programme educates LGBT+ allies on the issues faced by LGBT+ people in the workplace – and explains some of the LGBT+ community's terminology.
Every summer we celebrate the Pride parade in London by hosting a huge evening reception in our London office. We invite clients, friends and colleagues to celebrate everything Pride. We cover the building's atrium in giant rainbow flags, have Pride-themed desserts and treats, organise live entertainment and raise money for the network's chosen LGBT+ charities.
The time I spend on network activities contributes to my annual bonus. My work as a Pride network committee member is also discussed during my appraisals. Each associate's contribution towards the firm's D&I agenda counts towards their development. So, it's clearly seen as integral to our work."
Jack, associate