---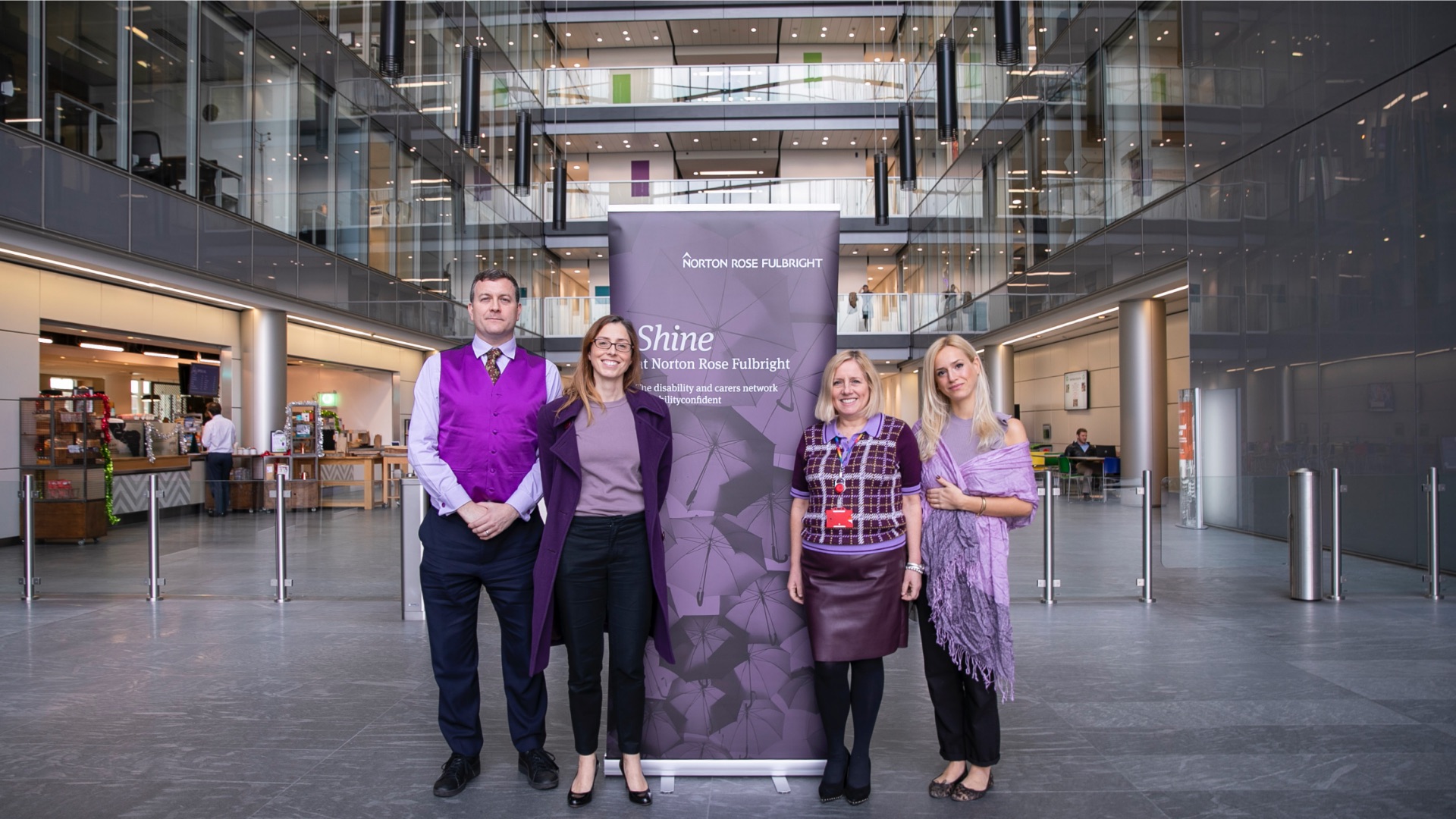 Disability and carers network
Shine is our first global employee network to focus on disability, long-term health conditions and carers. It's led by a steering group of volunteers from our London office, and championed by partner and Head of Risk, Louise Higginbottom.
An open forum for discussion on disability, Shine helps us share experiences and advice while raising awareness of disabilities and health-related topics across the wider firm. Its ultimate goal is a level playing field. We want to give everyone at Norton Rose Fulbright an equal chance to succeed and shine irrespective of any disability or long-term health condition.
April's Story
"I did a summer vacation scheme at Norton Rose Fulbright and that's when I first found out about our cultural networks and commitment to diversity. I quickly realised that the firm genuinely cares – it isn't just ticking boxes. People are allowed to be themselves at work and different experiences and thought processes are valued and encouraged. I've never had to change to 'fit in'.
I started getting invited to our cultural network events when I was a future trainee and got involved in them as soon as I joined as a trainee. I'm part of the Early WiN and Origins networks, as well as on the Shine Committee. This committee meets regularly to organise events and share experiences. Recently we hosted a comedy night, getting Abnormally Funny People – who included Lost Voice Guy, the winner of Britain's Got Talent – in to perform. The event was a great success. Not only was it laugh-a-minute, it also helped to normalise some of the conversations and concepts around disability.
Being part of the cultural networks is also a great way to meet colleagues you usually wouldn't come across day to day. I've met people of all levels, broadened my network across different departments and increased my understanding of how the firm works as a whole. On top of that, meeting people who've had similar experiences, taken on challenges and progressed through the firm encourages you to believe that you can do the same."
April, seat