---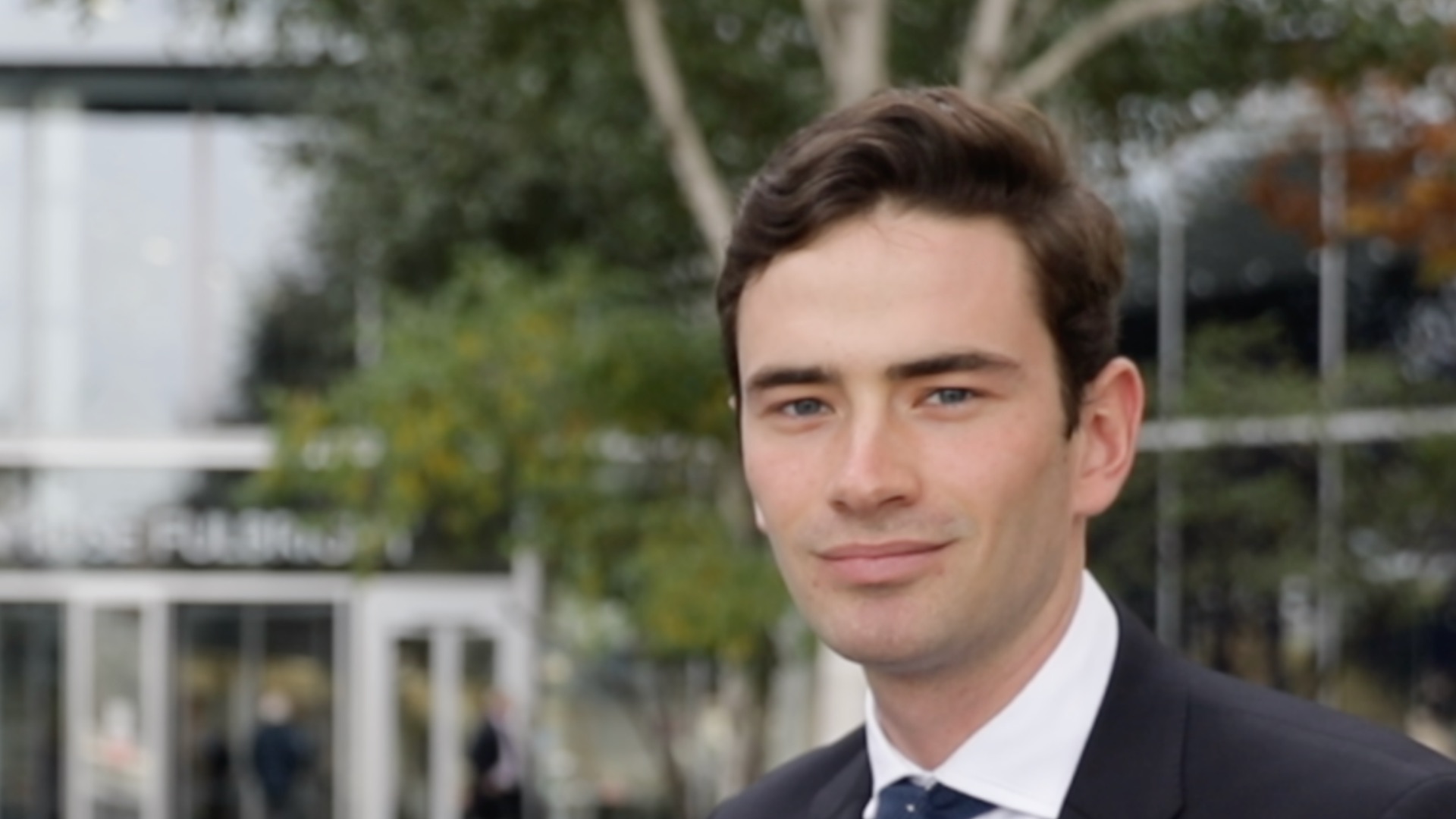 Hear it first-hand: Charles
Charles Warren studied Classics at Bristol University and is now in his second seat. Knowing he always wanted to pursue a legal career, he completed a vacation scheme with us.
An outstanding start
My vacation scheme at Norton Rose Fulbright was an excellent few weeks. I did some really interesting work, made lots of good friends, had a really good time and was lucky enough to get a training contract.
There are around 20 new trainees in each intake which helps create a really nice, cohesive atmosphere. It's easy to form close relationships, especially with all the social events that are organised. My intake included people from lots of different backgrounds and definitely felt diverse.
Building client relationships
Since I joined, the project that most stands out for me is a large transaction to do with the sale of a number of aircraft for a well-known airline. I was running a certain part of this transaction and working directly with the client, which made it particularly absorbing and challenging. I'd see the client every day and managed to build up a really good relationship in simple ways. For instance, taking them documents to sign and having a friendly conversation with them while making sure all the legal stuff is done correctly. Often, I'd get an email or a call from them asking me to quickly help out with something, and it was great to feel they had that level of trust in me. You feel incredibly useful and a proper part of the team.
I also learnt a lot about the airline industry and what goes on behind the scenes. In-depth industry knowledge goes with the territory here. The team I was sitting in had a strong affiliation with the airline industry. They'd go to industry conferences, keep on top of market trends, stay in close contact with clients – they even had model planes everywhere.
A collegiate culture
What I noticed right from the beginning is how collegiate the firm is. The partners are in direct contact with trainees to make sure things are working well, but there are no inhibiting hierarchical boundaries. There are times when I've been sitting with a partner and someone equally senior will drop in to discuss something and I'll be part of the conversation. There's an open-door policy that promotes a collaborative culture.
The right balance
The work-life balance is also really good – your time away from work is totally respected. I'm a keen sportsman. I play football for the firm and also run our cricket club. And I have no problem leaving the office to do that. If you've completed your work and the people around you don't need a hand with anything, there's no expectation that you should wait around until someone's said you can go. There's a "Do go if you can" mentality rather than a face-time mentality. I've found that my work-life balance has been good as a result of that mindset.
Something else that sets Norton Rose Fulbright apart for me is its push to be a really modern, open-minded, forward-thing employer in terms of agile working, mental health, general wellbeing, diversity and that kind of thing. I think that's pretty crucial. It creates a positive atmosphere that then has a knock-on effect on the quality of work we produce.