---
Norton Rose Fulbright advises on over US$88 billion of M&A deals in 2018
Global | Press release - Business | January 7, 2019
Global law firm Norton Rose Fulbright has advised on over US$88 billion of M&A deals in 2018, including over US$33 billion of M&A deals in the second half of the year.
During the second half of the year, the firm has acted on numerous high-profile deals across its key industry sectors, including:
Advised Vodafone Hutchison Australia on its A$15 billion merger with TPG Telecom, led by partners John Elliott and Martyn Taylor in Sydney
Advising Randgold Resources Limited on its US$18.3 billion merger with Barrick Gold Corporation, led by partners Steven Suzzan in New York and Jon Perry and Nick Adams in London
Advised Eclipse Resources Corporation, an oil and gas exploration and production company, on its US$1.4 billion all-stock merger with Blue Ridge Mountain Resources, Inc., led by Bryn Sappington in Dallas
Advised Renhe Commercial on the RMB5.4 billion acquisition of agricultural wholesale markets from its major shareholder as well as the acquisition of agricultural markets in Hangzhou for HK$1.47 billion, led by Psyche Tai in Hong Kong
Advising Brookfield Asset Management on its acquisition of Enbridge's Canadian natural gas gathering and processing business in northeastern British Columbia and northwestern Alberta for C$4.31 billion, led by Wayne Fedun in Calgary
Advised Global Ship Lease, a US-listed containership charter owner with administrative offices in London, in relation to its US$708 million stock-for-stock merger with Poseidon Containers and K&T Marine LLC, led by Giles Brand in London
Advising Aimia Inc on the sale of of all of the shares of Aimia Canada Inc., owner and operator of the Aeroplan loyalty program business, to Air Canada, for an all-cash purchase price of C$450 million, in addition to Air Canada indirectly assuming approximately C$1.9 billion of miles-related redemption liabilities, co-led by Stephen Kelly and Elliot Shapiro in Montreal
Advised Petrofac on the sale of 49 per cent of the company's upstream operations in Mexico, to Perenco, an independent Anglo-French oil and gas company, led by senior consultant Kimberley Wood in London and partner Hernan Gonzales Estrada in Mexico
Advised POSCO, a Korean-listed company and one of the world's largest steel producers, on its US$280 million acquisition from Galaxy Resources Limited, led by partners Adam Edelman in Perth and John Kim in Vancouver
Advised APICIL Group on the acquisition of The OneLife Company, a Luxembourg life insurer specialising in asset and wealth management solutions with a leading position on the Luxembourg, Belgian and Danish markets, led by Bénédicte Denis in Paris
Advised Hassad Food Group, the agricultural arm of Qatar's sovereign wealth fund, on the A$300 million merger of its Australian pastoral and cropping properties with Macquarie Group's agricultural investment business, Macquarie Infrastructure and Real Asset (MIRA), led by Chris Mitchell in Melbourne
Advised Bank of Cyprus Public Company Limited (BOC) on the £103 million sale of its wholly-owned subsidiary bank in the UK, BOC UK Limited, to Cynergy Capital Limited (Cynergy), led by Charez Golvala
Advised Pangaea Investment Management, an associate of the Chinese copper giant Jiangxi Copper, on a highly complex US$200 million platinum metal purchase transaction with the Lonmin group co-led by Georg Kahle and Mike Mclaren in Johannesburg
Advised Linfox, the Asia Pacific's largest privately-owned logistics company, on the acquisition of Aurizon's Queensland intermodal business (QIB), led by Jyoti Singh in Perth
Advised Etisalat Group (UAE) on the merger of its mobile telecommunications operations in Sri Lanka with CK Hutchison Holdings Limited's Sri Lankan mobile telecommunications business, led by Oliver Stacey in London
Advised Helios Investment Partners on acquisition of majority stake in Egypt's TPAY Mobile, led by partner Bayo Odubeko in London
Advised HSBC as financial adviser to Transtrend Holdings Limited, a wholly-owned subsidiary of Lai Sun Development Company Limited, to acquire all the issued shares of eSun Holdings Limited, led by Emma de Ronde in Hong Kong
Advised DeKalb Regional Health System in its strategic affiliation and integration with Emory Healthcare, led by Jerry Bell in Austin
Advised Enel Green Power on the sale of its 80 per cent stake in 1.7 GW of renewables plants in Mexico to Caisse de dépot et placement du Québec and the investment vehicle of leading Mexican pension fund CKD Infraestructura México S.A. de C.V., led by Arturo Sferruzza in Milan
In the first half of 2018, Norton Rose Fulbright advised on over $53billion of M&A deals.
Reflecting the firm's deep experience in M&A, a Norton Rose Fulbright team led by Chris Pearson and Paul Whitelock also advised the Takeover Panel Executive in 2018 in connection with the competitive bids for Sky by Fox, Disney and Comcast, in particular in respect of (i) the post offer undertakings given by Comcast in respect of its offer for Sky (and in particular, the commitment to maintain and provide financial support to Sky News; (ii) the rulings by the Takeover Panel Executive on the requirement for a chain principle bid for Sky by Disney (as well as the price at which such bid should be made) together with subsequent appeals to the Hearings Committee of the Takeover Panel and the Takeover Panel Appeal Board (TAB); and (iii) the final auction conducted by the Takeover Panel Executive for Sky between Fox/Disney and Comcast. The transaction was one of the highest profile in the London market for many years and the first auction conducted by the Takeover Panel Executive for nearly 10 years.
Raj Karia, Norton Rose Fulbright head of Corporate, M&A and Securities, Europe, Middle East and Asia, commented: "M&A started strongly in 2018 and deal-making held up during H1 2018 due to a desire by businesses to build economies of scale and to focus on new or core markets. M&A activity in the second half of 2018 was impacted by increasing geo-political tensions and stock market volatility leading to a reduction in deal making activity in this period. Sovereign wealth funds and private equity investors have built up significant 'dry powder' during this time and are likely to start 2019 aggressively to take advantage of an expected weak M&A market in Q1 2019. In 2019, we expect that disruptive technology will be one of the key forces shaping M&A and corporate activity and we are seeing this come through our deal pipeline for 2019."
Visit the Norton Rose Fulbright M&A outlook 2019 for the firm's insights on how disruptive technology is driving M&A activity across major industry sectors.
For further information please contact:
Louise Nelson, Senior PR Manager
Tel: +44 20 7444 5086; Mob: +44 7909 684 893
louise.nelson@nortonrosefulbright.com
Notes for editors:
Norton Rose Fulbright
Norton Rose Fulbright is a global law firm providing the world's preeminent corporations and financial institutions with a full business law service. The firm has more than 4,000 lawyers and other legal staff based in Europe, the United States, Canada, Latin America, Asia, Australia, Africa and the Middle East.
Recognized for its industry focus, Norton Rose Fulbright is strong across all the key industry sectors: financial institutions; energy; infrastructure, mining and commodities; transport; technology and innovation; and life sciences and healthcare. Through its global risk advisory group, the firm leverages its industry experience with its knowledge of legal, regulatory, compliance and governance issues to provide clients with practical solutions to the legal and regulatory risks facing their businesses.
Norton Rose Fulbright operates in accordance with its global business principles of quality, unity and integrity, aiming to provide the highest possible standard of legal service in each of its offices and to maintain that level of quality at every point of contact.
Norton Rose Fulbright Verein, a Swiss verein, helps coordinate the activities of Norton Rose Fulbright members but does not itself provide legal services to clients. Norton Rose Fulbright has offices in more than 50 cities worldwide, including London, Houston, New York, Toronto, Mexico City, Hong Kong, Sydney and Johannesburg. For more information, see nortonrosefulbright.com/legal-notices.
Contact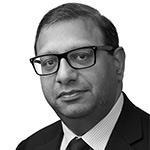 Head of Corporate, M&A and Securities, Europe, Middle East and Asia