---
Terence Lau
Partner
Norton Rose Fulbright Hong Kong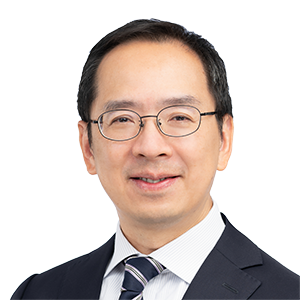 Terence Lau
vCard
---
Related services and key industries
Related services
Key industry sectors
---
Biography
Terence Lau is a corporate and capital markets lawyer based in Hong Kong. He has a broad range of commercial and corporate finance practice and has particular experience in equity offerings, IPOs, M&A, private equity, share repurchases, and regulatory and compliance matters. His areas of practice include joint ventures and schemes of arrangement. Terence is also a China-Appointed Attesting Officer.
Terence obtained his Bachelor of Science (major in Biochemistry) (Second Class Division One Honours) degree from the University of Hong Kong in 1989 and Certificate in Pharmacology and Pharmaceutical Management (Distinction) from HKU SPACE in 1991. Terence worked in Burroughs Wellcome (merged with GSK) selling pharmaceuticals in the PRC and Hong Kong from 1989 – 1992.
Terence qualified as a solicitor in 1996. In 1998, he obtained a Master of Laws degree from the University of Hong Kong.
Terence was appointed as a practising solicitor member of the solicitors disciplinary tribunal.
He is fluent in English, Mandarin and Cantonese.
Terence is widely recognised as a leading individual in China and Hong Kong equity capital markets by major legal directories such as Chambers Asia-Pacific, 2008 – 2019 and IFLR 1000, 2009 – 2019. He was also voted as one of the top 75 practitioners in Asia by in-house professionals across the region in the 2012 Client Choice Hot 75 Survey conducted by Asian Legal Business. Most recently, Terence was recognised a leading lawyer in Asialaw Leading Lawyers 2013.
"Terence Lau is also singled out for 'really understanding the listing process and the infrastructure of the exchange – he is a good business partner as well as a fine legal counsel'." Chambers Asia-Pacific 2010
"Terence Lau, the senior partner, is extensively involved and has been instrumental in advising us in coming up with solutions around technicalities. His involvement is instrumental to the success of the deal. In addition, his attention to detail is commendable. For example, the first draft of prospectus is the best I have ever seen in my life. There are many other examples that I can come up with' says one client." IFLR 1000 2012
"Terence Lau is noted for his meticulous approach and formidable technical knowledge. Sources especially emphasise his familiarity with Hong Kong regulations and listing rules, as well as his equity capital markets practice." Chambers Asia-Pacific 2012
"Terence Lau is 'very responsive' and 'hands-on'." Legal 500 Asia Pacific 2012
"Terence Lau is 'our go-to guy' and one client says, "he is responsive and hands-on, and has the ability to navigate through extremely complex deals while minding all the details'." Chambers Asia-Pacific 2013
"Terence Lau is a very strong lawyer, technically very sound and able to think outside the box when providing solutions. His drafting work is also fantastic – he's able to put the important points into writing in a succinct manner and provides customised advice and service every time." Chambers Asia-Pacific 2014
"Terence Lau is 'very knowledgeable', 'very proactive' and 'goes the extra mile for client service'." Legal 500 Asia Pacific 2014
"Terence Lau is a very diligent, capable and responsive lawyer, particularly good in providing advice on HK listing rule compliance and M&A transactions." IFLR 1000 2014
"Terence Lau is 'very hands-on' and 'very attentive to detail', say admiring clients, 'he thinks ten steps ahead'." Chambers Asia-Pacific 2015
"Terence Lau who is 'very hands-on' and a 'must for bankers'." Legal 500 Asia Pacific 2015
"Terence Lau is very hands-on, participates in all telephone discussions and provides commercial practical advice. I feel very secure working with him. " Chambers Asia-Pacific 2017
"A client effuses: I believe he is one of the most technical lawyers in town for ECM work. He has deep understanding on the listing rules, guidance and decisions and is like a walking encyclopaedia in that space." Chambers Asia-Pacific 2019