---
From the editor
In this edition of the Banking and finance disputes review, there are a number of articles which highlight the risks and benefits of different jurisdictions as centres for dispute resolution by banks and financial institutions.
Many countries now compete to offer an efficient and reliable service for the resolution of complex financial disputes.
In The financial list: resolving financial markets disputes in London, we examine a new court that is specifically aimed at attracting complex financial litigation of importance. England is already the first choice for much litigation important to the international financial markets – the new financial list shows that it aims to maintain its reputation in the face of increasing competition. One new source of competition is shown by The Singapore international commercial court: a challenge to arbitration? This initiative in Singapore may attract banks that would otherwise have chosen arbitration or litigation elsewhere, especially for disputes centred in Asia.
Against the backdrop of increasing competition for complex financial disputes, banks are keen to avoid exposure to less developed or uncertain legal systems. Flexible jurisdiction clauses enable banks to take advantage of these beneficial jurisdictions in the right circumstances. France and the unilateral jurisdiction clause highlights one potential local law risk that affects this choice – a much publicised problem that has been given new impetus by another decision of the French cour de cassation. Derivatives mis-selling claims by public authorities in Italy discusses a different local law risk in another European jurisdiction and demonstrates the sort of jurisdictional battles that arise. Local law overriding the ISDA Master Agreement is dealt with in our casenote on SwissMarine Corporation Ltd v OW Supply & Trading A/S [2015] EWHC 1571 (Comm). Finally, Local law risk: overriding mandatory provisions and Article 9 of the Rome I Regulation takes an overarching look at how local law considerations can affect international contracts irrespective of their governing law.
Two new legislative developments are explored in Insolvency update: the recast insolvency regulation, which summarises the key issues for banks arising from this major forthcoming European regulation, and Damages for late payment of insurance claims, which follows up a particular point adverted to in an article in the May 2015 edition: The Insurance Act 2015: a banking case study. Our two other casenotes are on Fondazione Enasarco v Lehman Brothers Finance SA [2015] EWHC 1307 (Ch), addressing a point of construction of the ISDA Master Agreement, and on Titan Europe 2006-3 plc v Colliers International UK plc [2015] EWCA Civ 1083, confirming that a securitisation issuer can recover damages for a negligent property valuation.

Banking and finance casenotes

Contact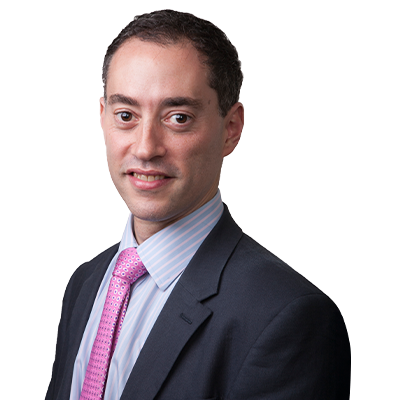 Head of Disputes Knowledge, Innovation and Business Support, Europe, Middle East and Asia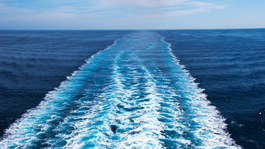 Publication
Women at sea: What you don't see
Nina Varumo is a freelance portrait and documentary photographer based in Stockholm. A recent project of hers Kvinnor till sjöss ('Women at sea') is on ongoing photo series highlighting the working life of female seafarers in order to change the stereotypical image of what and who is a seafarer.
Publication
"Double materiality": What does it mean for non-financial reporting?
Companies have been publicly reporting on their financial performance for over a hundred years. However, they are increasingly having to make public non-financial disclosures relating to sustainability and environmental, social and governance (ESG) matters as a result of rules, laws and regulations issued by stock exchanges, governments and regulators worldwide.