---
Russia's new guidelines on future bilateral investment treaties
Global | Publication | June 2017
Foreign direct investment after Yukos Shareholders v Russia
The Government of the Russian Federation has adopted a new Regulation on Entering into International Treaties on the Encouragement and Mutual Protection of Investments (Regulation). This replaces the Russian Model Bilateral Investment Treaty. The Regulation contains non-binding guidelines for drafting and negotiating future investment protection treaties (Guidelines). This article looks at key aspects of the Guidelines, including investor-state dispute settlement provisions.
The Guidelines cannot be used to interpret existing investment treaties but they usefully demonstrate the likely shape of future Russian bilateral investment treaties (BITs). It is apparent that the Guidelines build upon lessons learnt from recent investment treaty disputes involving Russia, including the arbitration brought by former shareholders of Yukos against the Russian Federation.
A few key provisions of the Guidelines are set out below
Any new investment treaty should apply only to investments made after the treaty came into force unless the contrary is expressly agreed in the treaty itself. In any event, any new treaty should not apply to claims that arose before it came into force. As a result, it is likely that future BITs with Russia will contain declarations or reservations to exclude provisional application of the treaty (one of the key issues in recent Energy Charter Treaty disputes involving the former Yukos shareholders).
Protections under any new investment treaty should not be granted to investments made by citizens of the host state. Furthermore, any new investment treaty should not apply to investments made by companies which do not have significant business activity in the country of their incorporation or companies which are controlled by the beneficiaries from the host state or a third country. Accordingly, new investment treaties would likely make it difficult for investors to structure investments solely for the purposes of gaining protection under a Russian BIT (i.e. "treaty shopping").
Any new investment treaty should contain a so-called "clean hands" clause that excludes protection of foreign direct investments which are not in compliance with the laws of the host state.
The Guidelines suggest that new treaties should provide for quantification of compensation for expropriation or other loss based on the market value of the investment, taking into account any decrease of value due to the news of anticipated expropriation becoming public. This provision appears aimed at preventing the acquisition of investments at a discount on the eve of expropriation solely for the purpose of bringing a claim under an investment treaty for its full value once expropriation occurs.
In respect of the investor-state dispute settlement (ISDS) provisions, any new investment treaty should contain a mandatory 180-days "cooling-off period" and detailed requirements on notification of disputes. It should also state that if negotiations are not successful, the investor would be able to commence arbitration as stipulated by the relevant treaty but only with respect to claims made in the notice of dispute.
The Guidelines do not specify which international arbitration rules are to be included in new investment treaties however they do provide that certain amendments to the chosen rules should be included. In particular, any new investment treaty should
State the place and language of arbitration (generally existing Russian BITs do not specify this).
Expressly exclude the UNCITRAL Rules on Transparency and establish a duty of confidentiality with respect to any information about the dispute, extending to any participant of the arbitration.
Require mandatory bifurcation if a challenge to the tribunal's jurisdiction is made.
Finally, any new treaty should provide for a limitation period of two years after the events giving rise to the dispute for the claimant to send the notice of dispute to the host state, and arbitration must be commenced with three years from the date of that notice.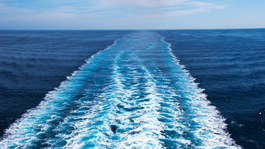 Publication
Women at sea: What you don't see
Nina Varumo is a freelance portrait and documentary photographer based in Stockholm. A recent project of hers Kvinnor till sjöss ('Women at sea') is on ongoing photo series highlighting the working life of female seafarers in order to change the stereotypical image of what and who is a seafarer.
Publication
"Double materiality": What does it mean for non-financial reporting?
Companies have been publicly reporting on their financial performance for over a hundred years. However, they are increasingly having to make public non-financial disclosures relating to sustainability and environmental, social and governance (ESG) matters as a result of rules, laws and regulations issued by stock exchanges, governments and regulators worldwide.