---
In this the fourteenth edition of Cultivate we focus on the growing field of Sustainable Agriculture.
With the world's population projected to reach 9.5 billion by 2050, and climate change continuing to exert pressure on our food production capability, the pressing challenges of feeding the world will become ever more pressing with each passing year.
The key to solving this challenge lies in better utilization of science and technology, and crucially, better implementation of sustainability principles in agriculture.
A quantum shift in the way we produce, finance and distribute food is underway. In these pages we review some of the opportunities and challenges this shift presents and the innovative new approaches being implemented in the process.
Contents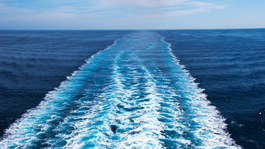 Publication
Women at sea: What you don't see
Nina Varumo is a freelance portrait and documentary photographer based in Stockholm. A recent project of hers Kvinnor till sjöss ('Women at sea') is on ongoing photo series highlighting the working life of female seafarers in order to change the stereotypical image of what and who is a seafarer.
Publication
"Double materiality": What does it mean for non-financial reporting?
Companies have been publicly reporting on their financial performance for over a hundred years. However, they are increasingly having to make public non-financial disclosures relating to sustainability and environmental, social and governance (ESG) matters as a result of rules, laws and regulations issued by stock exchanges, governments and regulators worldwide.