---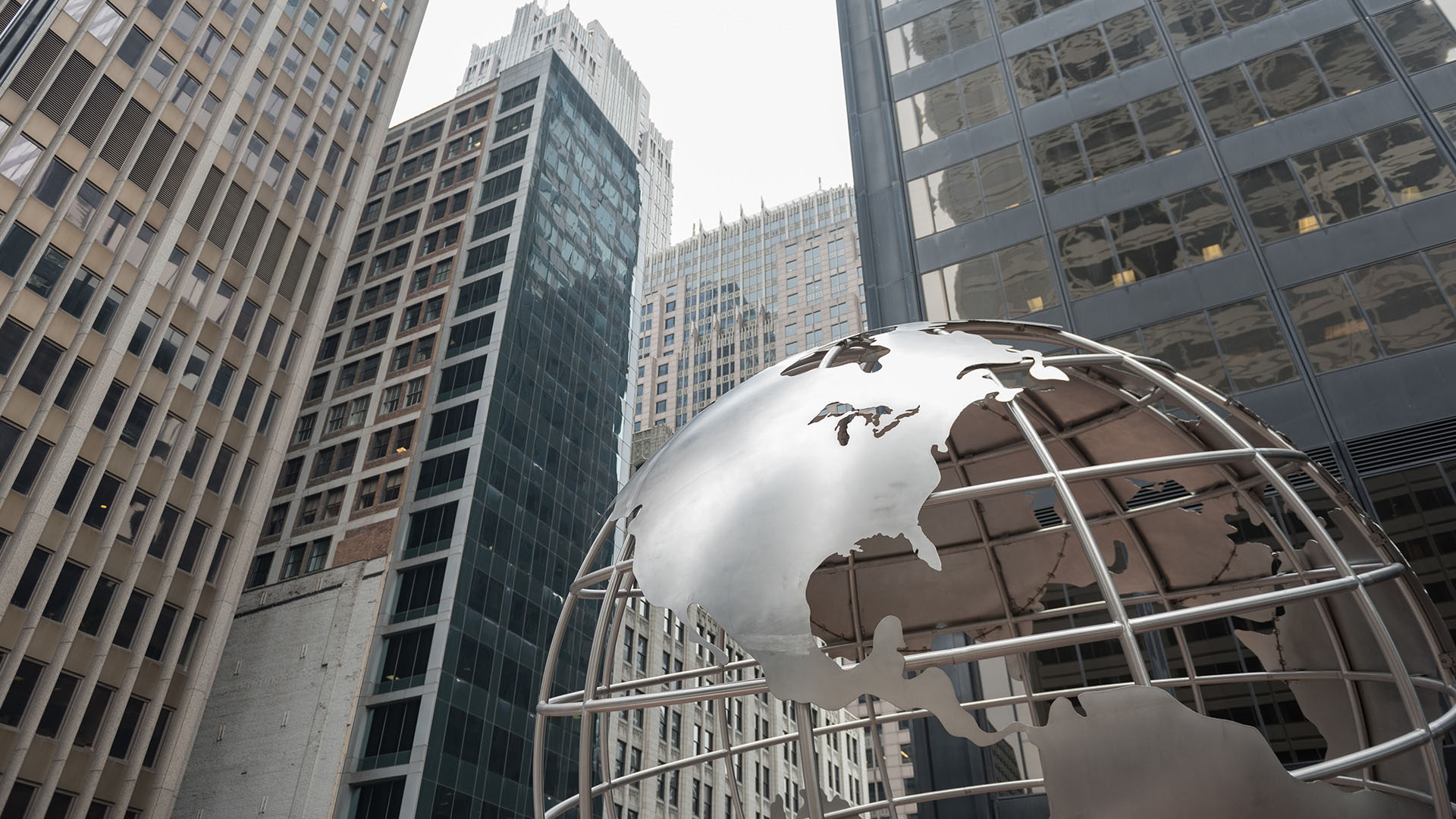 The centre of main interest is in the eye of the beholder: The perspective from Europe
Global | Publication | June 2020
The term "centre of main interest" is a legal term introduced in the UNCITRAL Model Law on Cross-Border Insolvency and thus included in the EU directive 1346/2000 ("Directive"), which deals with cross-border insolvency proceedings within the member states of the European Union and, in particular, which member state is responsible for the main insolvency proceeding.
In its basic interpretation, the centre of main interest is the location where the debtor administers its business and which, as such, is "recognizable" by a third party. Albeit the definition seems to be reasonably simple to understand and decide upon, the reality is that the term "centre of main interest" is one of the terms most disputed by insolvency law scholars, insolvency practitioners and insolvency courts.
The legal assumption is that the centre of main interest of a corporation or establishment is where it has its statutory seat. This legal assumption may only be set aside, if there are objective circumstances that can be recognized by a third party and which establish a different centre of main interest deviating from the jurisdiction of the statutory seat of the relevant corporation or establishment. While this seems to be a reasonably practical starting point, this legal assumption may either (i) not be required at all in the case where the centre of main interest is without doubt (e.g., the only factory building in state X) or (ii) relatively easy to be set aside in a case where the statutory seat is in state X while all business, assets etc. are located in state Y. European law as well as the corporate laws of various EU member states add further legal issues to what should be a matter of the facts and circumstances.
As the corporate laws of various European jurisdictions allow for a company's governing documents to make a distinction between the statutory seat and the actual business address, the benefit of the basic legal assumption is, however, rather limited. While Germany had in the past always applied the principle that a corporation or establishment is governed by the laws of its incorporation, various other member states of the European Union always have adopted the principle that a corporation or establishment is governed by the laws of the jurisdiction where its business is actually seated. For certain corporations such as limited liability companies (a "GmbH") even Germany now has adopted the principle that a GmbH may be incorporated under German law, maintain a statutory seat in Germany but may have its administrative seat (i.e. headquarters and principal place of business) in another state, thereby overcoming the legal issue that based on the doctrine of establishment a GmbH would cease to exist as a going concern, based on the previous interpretation of German law.
This is even more relevant on a European law level as one of the founding principles of the European Union is the free movement of goods and of people, which also applies to corporations. The European Court of Justice decided in various cases that a corporation can be established under the laws of state X and then move to state Y to conduct business out of state Y (and only out of state Y).
If this was not enough complexity already, the discussion has been added to by some insolvency lawyers who actively seek to shift the centre of main interest to what they believe to be a more favourable jurisdiction for an insolvency proceeding. In the past (and before a revision of the German Insolvency Code introduced a proceeding very similar to a US chapter 11-proceeding) it was not uncommon for private equity sponsors or, in certain cases, other holders of controlling interests, to take action to move the centre of main interest to England, where as the laws of England and Wales allow for a scheme of arrangement which was deemed to be more flexible than one of the proceedings available under the German Insolvency Code.
While it may of course be difficult (and probably prohibitively costly) to move factory buildings from state X to state Y to alter the centre of main interest, simpler measures may have the same effect in respect of parent companies holding a group of subsidiaries spread across Europe. Even if the centre of main interest of the parent may be clearly in one jurisdiction, this does not result in all members of a group having the same centre of main interest, even if a certain member of the group represents the majority of the consolidated assets, EBITDA and/ or turnover of the group. Each member of the group has its individual centre of main interest which is to be derived from its own relevant circumstances. However, the jurisdiction in charge of conducting the insolvency proceeding of the ultimate parent company of a group of companies may still be the most relevant proceeding as the ultimate parent remains the (direct or indirect) shareholder of the other members of the group. So any distressed investor interested in acquiring the group as a going concern would usually be interested in acquiring (intermediate) holding companies, which control the other members of the group. This is in particular true in the case where the (intermediate) holding company or any relevant finance vehicle of a group is insolvent while the operational entities remain solvent.
Holding companies usually do not have relevant fixed assets so the location of their centre of main interest needs to be derived from other, and far more intangible, circumstances. Relevant criteria may be home addresses of managing directors, location(s) where board meetings and meetings of similar corporate bodies are held, the location where relationships with suppliers and customers are managed and/ or services are delivered. These criteria may be indicated by simple triggers like phone numbers and email addresses. A phone number starting with "+49" and an email address ending with ".de" objectively refer to Germany as place of business and, from the perspective of a third party, are easily "recognizable" as such and as a direction to Germany as the location where business relationships are administered.
Unless all criteria indicate the same centre of main interest, a court and/ or insolvency lawyer needs to weigh the different criteria objectively and come to a conclusion in light of the relevant criteria. If for example the corporate address is moved from state X to state Y, which may be a matter of fact given the change of address, this may still be insufficient where this could not be clear to a third party, eg. having one's business address moved to the location of a subsidiary residing on a large industrial site with various buildings and other structures may not be sufficient to identify where the business is conducted now. Similarly, having one's business address in state X but management decisions constantly adopted in state Y should indicate that the centre of main interest of such holding is in state Y. For an enterprise having its business address in state X, management decisions being adopted in state Y but all factory buildings located in state Z the outcome may however be different.
While there have been a few decisions from national courts of EU member states, there is currently a matter involving a sponsor led group of companies that may involve such practical and legal complexity as to give the German Federal Supreme Court and/or, potentially, the European Court of Justice a forum to further clarify what criteria are to be applied when analyzing the centre of main interest.
In this case, the relevant SPV ("SPV") being the ultimate parent shareholder of the enterprise was established in state X and continued to have its statutory seat there as well. Almost all business, however, was conducted in state Y. When insolvency of the SPV was imminent, the SPV relocated to state Z. The SPV had no assets in State Z other than the controlling stake in another entity. Such stake was financed by various debt instruments to be (re)paid by dividends received by the SPV from the group of companies it controlled. Before the SPV could file for insolvency in state Z, certain of its creditors filed a proceeding in state Y based on the argument that the de facto "real" business of the SPV was conducted in state Y, and that its centre of main interest was therefore in state Y.
The relevant insolvency court at first declined to open proceedings in state Y, but when the management and business address of the SPV was moved to state Y it finally opened proceedings. The decision was upheld by the relevant regional court and is now with the Supreme Court for review. As the question is ultimately a question of EU law, it is rather likely that the Supreme Court will pass on certain questions to the European Court of Justice to ensure that its verdict is in line with European law. While these proceedings are still ongoing there are other proceedings in state X and state Z still running in parallel.
Multiple and competing main insolvency proceedings is exactly what the EU Directive had intended to avoid by allocating the main insolvency proceeding to one individual member state of the European Union. Yet this is ultimately the result of the vagueness of the decisive issue: What is the centre of main interest?

Contact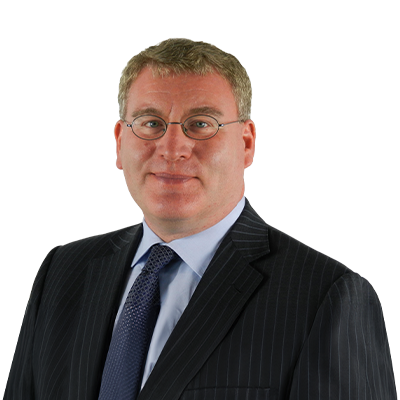 Partner, Head of Banking Germany and EMEA Co-Head General Banking and R&I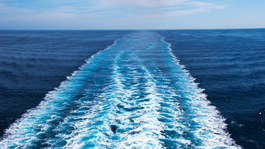 Publication
Women at sea: What you don't see
Nina Varumo is a freelance portrait and documentary photographer based in Stockholm. A recent project of hers Kvinnor till sjöss ('Women at sea') is on ongoing photo series highlighting the working life of female seafarers in order to change the stereotypical image of what and who is a seafarer.
Publication
"Double materiality": What does it mean for non-financial reporting?
Companies have been publicly reporting on their financial performance for over a hundred years. However, they are increasingly having to make public non-financial disclosures relating to sustainability and environmental, social and governance (ESG) matters as a result of rules, laws and regulations issued by stock exchanges, governments and regulators worldwide.