---
Arbitration hub in the southern United States
Atlanta jockeys for position
Global | Publication | May 2016
Update from the US: Atlanta now has a specialized court to handle international arbitration as well as a centre for international arbitration and mediation (established 2015) and an arbitration code (enacted 2012) based on the UNCITRAL model law.
Since the launch of the Atlanta International Arbitration Society in 2012, Atlanta has sought to position itself as an international arbitration hub for disputes in the southern United States. 2015 saw two developments, with the opening of the Atlanta Centre for International Arbitration and Mediation and the announcement that the superior court of Fulton County – Georgia's trial court of general jurisdiction – had been granted authority by Georgia's Supreme Court to hear disputes brought under the 2012 Georgia international commercial arbitration code.
The decision to dedicate a specialized court to arbitration-related issues reflects the strides that Atlanta has made toward becoming a preferred venue for international arbitration. Arbitration provisions and awards will now be enforced by a court with expertise in dealing with this type of dispute. Matters should also be dealt with swiftly; the Fulton County business court reported that, over the last two years, the average time for motion resolution once the issues were fully before the court was 15 days.
Atlanta was given a further profile boost when twelve countries – representing 40 per cent of the world's economy – signed the long-awaited Trans-Pacific Partnership trade agreement in the city in 2015.
Atlanta's Centre for International Arbitration and Mediation hosts institutional or ad hoc cases, even where a jurisdiction other than Georgia is designated as the seat of arbitration. Georgia's international commercial arbitration code (enacted in 2012) provides Atlanta with UNCITRAL Model Law-based legislation which governs international arbitrations seated in the state. Changes were also made to the state Bar rules in 2012 to permit lawyers who are not licensed in Georgia to handle international arbitration cases in the state.
Atlanta claims some of the most arbitration-friendly courts in the US. The Eleventh Circuit is the only judicial circuit to have eliminated domestic arbitration law grounds for annulling international arbitration awards: the only grounds for set-aside are now the same as those set out in the New York Convention.
Client resource
Atlanta International Arbitration Society
Lucy Greenwood is a foreign legal consultant in the Houston office of Norton Rose Fulbright.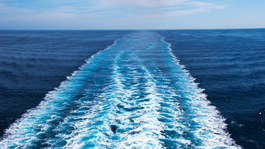 Publication
Women at sea: What you don't see
Nina Varumo is a freelance portrait and documentary photographer based in Stockholm. A recent project of hers Kvinnor till sjöss ('Women at sea') is on ongoing photo series highlighting the working life of female seafarers in order to change the stereotypical image of what and who is a seafarer.
Publication
"Double materiality": What does it mean for non-financial reporting?
Companies have been publicly reporting on their financial performance for over a hundred years. However, they are increasingly having to make public non-financial disclosures relating to sustainability and environmental, social and governance (ESG) matters as a result of rules, laws and regulations issued by stock exchanges, governments and regulators worldwide.