---
Fourteenth edition highlights challenges of cybersecurity, balancing data protection and discovery obligations.
We have released our 2018 Annual Litigation Trends Survey. This year's survey polled 365 senior corporate counsel representing US-based organizations on disputes-related issues and concerns.
Survey respondents report a decrease in the number of lawsuits commenced against their companies over the last year, but that they face more regulatory proceedings and arbitrations in navigating increased cyber risk, data protection and tax issues.
Two thirds of respondents report feeling more exposed in 2018 to cybersecurity and data protection disputes. We asked respondents about the actions they are taking to mitigate risk in this area. Based on the activities reported, we have developed the Cyber Risk Mitigation Framework to provide a comprehensive overview of steps being taken to actively manage exposure to cyber risk.
The survey also found that the growing international nature of many business operations has caused a spike in conflicts related to countries' differing discovery and data protection laws and regulations. More than half of the legal departments surveyed—11 percent more than last year—report they are increasingly forced to balance one jurisdiction's discovery obligations with another's data protection regulations.
Previous reports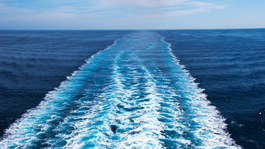 Publication
Women at sea: What you don't see
Nina Varumo is a freelance portrait and documentary photographer based in Stockholm. A recent project of hers Kvinnor till sjöss ('Women at sea') is on ongoing photo series highlighting the working life of female seafarers in order to change the stereotypical image of what and who is a seafarer.
Publication
"Double materiality": What does it mean for non-financial reporting?
Companies have been publicly reporting on their financial performance for over a hundred years. However, they are increasingly having to make public non-financial disclosures relating to sustainability and environmental, social and governance (ESG) matters as a result of rules, laws and regulations issued by stock exchanges, governments and regulators worldwide.