---
Q&A with Helena Tavares Erickson
Senior Vice-President, Dispute Resolution Services
and Corporate Secretary, at CPR
Global | Publication | September 2019
Introduction
We speak with Helena Tavares Erickson, Esq., Senior Vice-President, Dispute Resolution Services & Corporate Secretary, at CPR: International Institute for Conflict Prevention and Resolution (CPR).
Please tell us a little about the key elements of your role?
I have begun my sixteenth year with CPR. I started working with CPR's industry and practice focussed ADR committees, and on research and education, and eventually came to oversee the Dispute Resolution Services and Panels departments in administering commercial matters. I am also the liaison to the Arbitration Committee and serve as CPR's Challenge Review Officer. In addition, I oversee our Awards Program, our Brazil Initiative, and CPR's Annual Meeting.
I came to this job after spending 17 years in private practice working primarily in international arbitration and litigation at major global law firms. As such, when parties and counsel bring a case to us, they know that they are coming to someone who has been in their shoes, who understands arbitration, the types of disputes they're dealing with and, importantly, the types of neutrals appropriate to deal with those disputes.
Please tell us about CPR, and what is unique about CPR's approach to arbitration?
CPR is an independent non-profit organization that helps prevent and resolve legal conflict effectively and efficiently. CPR's offices are located in New York, though parties can also file CPR cases at CEDR in London. We have a broad remit which includes mediation, arbitration and other ADR (such as mini-trials and dispute resolution boards). CPR was formed in 1977 by corporate counsel and their external lawyers who, in the face of the high costs of litigation, sought alternative mechanisms. That collaboration with corporate counsel at multinational companies and external counsel continues today.
Early on, most of our work related to raising awareness, in the US and globally, about ADR. Our board identifies regions where they see a particular need for education or training – that is how we started our Brazil Initiative, and we are currently expanding throughout Latin America. Our training materials have been translated into many languages, and used in Africa, the Middle East, across Asia, and elsewhere. In 2004, CPR developed a China business mediation centre. CPR provided input to the original EU Mediation Directive, and representatives participated in the Singapore Mediation Convention working group sessions.
In terms of arbitration, CPR's early years focussed on non-administered arbitration. Most of our members and users were parties and counsel who were sophisticated and capable of running proceedings on their own. More recently, some of our multinational members asked CPR to come up with a set of administered rules. They were finding some of their counterparties were not as comfortable with a non-administered process. That led CPR to develop Administered Arbitration Rules. We also have a range of sector-specific rules and programmes, including a franchise mediation programme, patent and trademark rules, and construction rules.
Many cases under CPR rules or where CPR neutrals are involved, are still non-administered. For that reason, we don't have all encompassing caseload statistics available. In terms of cases where CPR is asked to assist parties in selecting a neutral (in administered proceedings or otherwise), in the last fiscal year 19 per cent of cases arose out of contractual disputes, 9 per cent construction, 13 per cent franchise, and 9 per cent corporate disputes. The remainder encompasses various different disputes, such as insurance, IT, IP, government contracts, patents, or M&A.
Our panel of neutrals comprises accomplished individuals who have been acting as neutrals for some time. They come from all walks of life. 99 per cent are attorneys, with some dual qualified, for example, as engineers or accountants. All have practiced in their field for many years, many have been GCs or partners at law firms, and many were involved in ADR as a party or counsel before becoming a neutral. We have 28 speciality panels, such as our energy and construction panels. Our neutrals come from all over, and over 20 per cent are located outside the US. We can (and do) provide local neutrals for venues right across the US and the world.
In 2019, CPR revised its CPR Rules for Administered Arbitration, for both domestic and international disputes. Can you describe a few key features?
We have introduced a threshold for cases (US $3 million) beneath which, absent party agreement otherwise, a sole arbitrator will be appointed by default. Another new feature is that where a panel of three arbitrators is to be appointed, the default selection mechanism will be CPR's award-winning screened selection process. That process provides that each party will nominate its own arbitrator, but all interface with the arbitrators is conducted through CPR with no contact between candidate and nominating party. Arbitrators do not know which party nominated them, thus strengthening neutrality (perceived and actual).
We have added and strengthened our rules on early disposition of issues. We have had guidelines for arbitrators on early disposition for many years, but our rules committee felt it time to set out in the rules how the process would work. We also now provide for cybersecurity to be discussed at the first conference. In addition, our rules encourage tribunals to suggest mediation during proceedings (though the arbitrators are prohibited from sitting as the mediators, and vice versa). In addition, as arbitrators are sometimes reluctant to suggest mediation fearing parties might think they have prejudged the case, the rules provide for CPR to reach out at an appropriate time (e.g. post-discovery) to nudge parties to consider mediation.
We have provisions dealing with timeliness of awards. According to our latest statistics, most cases are decided within 11.1 months. But efficiency remains a focus, so we added rules for adoption of a timetable in a pre-hearing conference. In most cases, the hearing is to be held within six months for domestic cases or nine months for international cases after the first conference, and the final award is to be rendered two months after the close of proceedings. If a case is not concluded within 12 months, arbitrators and parties are expected to seek approval from CPR explaining why. We also have new rules encouraging participation by young practitioners.
Costs and duration of proceedings is an ongoing concern for parties. What is CPR's approach to managing or mitigating these concerns?
Efficiency in time and costs is at the very heart of CPR's approach. We find when these are issues for users of ADR, generally it is because they are not using CPR! Most of our neutrals are accomplished and accustomed to running proceedings; they do so very well, and are not afraid of curbing parties when it is needed. As I noted previously, most cases are decided within 11.1 months and if a case runs on more than a year then CPR will ask the parties and tribunal to explain why. CPR is not for the litigator who wishes to leave no stone unturned. That said, if the parties are seeking a procedure that is basically the equivalent of a Federal Court litigation but private (such as where trade secrets are discussed), we are able to provide that too. We do not have a cookie cutter approach; we work with parties to help them resolve their dispute in the manner they need and want.
CPR is part of a task force looking at the important issues of cybersecurity and data protection. Can you tell us about the task force's work?
My colleague Olivier André, SVP International, is CPR's designee to the cybersecurity task force. They are very hard at work. Their draft guidelines have gone through several comment and review periods, and are due to be released in the fall. So, watch this space! We also have our own cyber panel comprising a group of neutrals who have experience in cyber breaches and insurance claims.
What other innovations has CPR been involved in recently?
We have been involved for many years in online dispute resolution (ODR). We have been working with a provider of ODR services, as well as working with corporate members on programmes in this area. CPR also participated in the UNCITRAL working group for ODR rules. In the US, we have not seen a lot of take up yet but that is not the case universally. In Brazil, some companies resolve all of their disputes online and have done so for years.
What is CPR's approach to addressing concerns about a lack of diversity in arbitral appointments?
Encouraging diversity in the widest sense of the word (encompassing gender, race and ethnicity, geographic location, age, LGBTQ, disability etc.) is very important to CPR. We address diversity issues from many angles including recruitment, nominations, and education.
We have language in our nomination letters to remind parties that diversity is important and to encourage them to consider diverse candidates. Our diversity task force is working on a model clause that can be adopted by parties which will also encourage parties to select diverse candidates. There is also a strong impetus to push forward and train young attorneys, who are most often a more diverse pool. Our rules encourage involving young lawyers as advocates in parts of proceedings, with the help of a senior lawyer as necessary. CPR and FINRA also have a programme with the Leadership Council on Legal Diversity which offers training and mentorship to candidates from diverse backgrounds over a two year period. We are involved with other organizations that promote diversity, and offer training and hold events on these issues. And we are delighted to be seeing progress – according to our FY2018 statistics, 31 per cent of our neutrals selected were diverse. That is a larger percentage than our pool of neutrals who identify as diverse – which is a testament to their quality.
CPR and CEDR recently published a report on their survey of corporate counsel on the use of ADR and arbitration. Can you share any key insights?
The corporate counsel surveyed reported significant experience with ADR processes. There was no straightforward preference for one type of ADR over another, preference was nuanced and dependent on the case; though there was a preference for arbitration in cross-border disputes. A meaningful proportion of arbitrations settled through mediation: 30 per cent of domestic cases and 20 per cent of cross-border cases. Overall mediation's overall success rate was reported to be very high on both sides of Atlantic – indeed UK mediators reported an aggregate settlement rate of 89 per cent.
Anecdotally, I have noticed that counsel and parties are increasingly looking to use local venue locations and neutrals local to the venue. They are less likely to want mediators or arbitrators from far away unless the case calls for their unique experience. I suspect this is driven by costs considerations. But it also speaks to the increase in the number and quality of local neutrals. Outside the US, there remains a tendency towards major arbitration centres but we have seen a growth in interest in new regions, such as Spain. We are also regularly fielding enquiries for collaboration from institutions across Asia and Africa. So ADR in general, and arbitration in particular, is growing everywhere.
CPR recently launched a new International Mediation Procedure, which proved timely given the Singapore Meditation Convention launched in August 2019. What are your thoughts on these developments?
CPR's International Mediation Procedure was introduced in 2017 to replace our geographic-specific procedures. The new procedure is intended to be usable in all parts of the world. The Singapore Mediation Convention is a very welcomed development. It will assist legal communities across the world, where there is not currently a robust culture of mediation, to grow their mediation centres and practices.
If the Singapore Mediation Convention can do for mediation what the New York and Panama Conventions have done for arbitration, I will be very pleased. The challenge is to get to that level of acceptance and implementation, but I am hopeful. The world is changing so significantly and rapidly, particularly technology, which is impacting relationships between counterparties. In these times, having consensual processes available for resolving disputes is so important.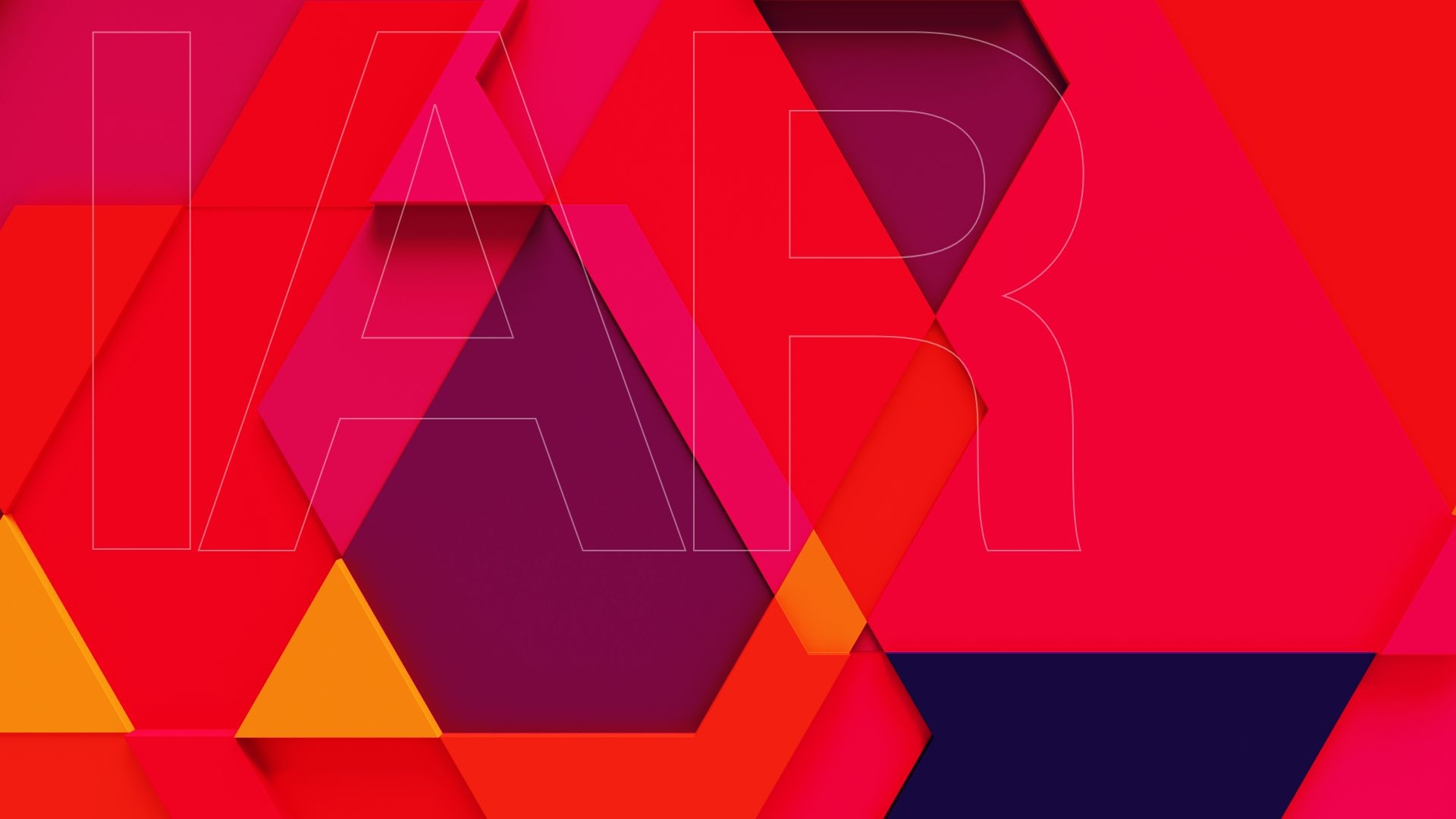 International arbitration report