---
As we start the new year, it is worthwhile to take a look back at what was driving the restructuring environment in 2019. The world economies were favorably impacted by supportive monetary policy in the United States and other countries and buoyed as well by strong consumer and government spending. The most negative factors were the uncertainty created by the lack of resolution of Brexit in the UK and the continued trade tensions between the US and China. These issues are likely to persist in the new year. The take-away for 2019 was that no recession occurred (at least in the US) but growth in gross domestic product globally slowed and slipped to 2.3% from 3% in 2018.
What to expect in 2020 is anybody's guess. Political uncertainty abounds, with impeachment proceedings and a presidential election looming in the US and instability and tension globally, particularly now in the Middle East. At the very least, US chief executives are getting worried about a recession. As recently reported in The Wall Street Journal, according to a recent survey, "fear of economic decline" topped their list of concerns for 2020. CEOs reported uncertainty around a host of issues, from trade to climate change, which has exacerbated their anxiety.
This global economic uncertainty for 2020 only makes it more imperative to stay on top of restructuring developments throughout the world. In this issue we look at restructuring changes across the Norton Rose Fulbright network: in the Netherlands, Canada, Australia and the UK, not to mention an article on further revisions to India's bankruptcy laws.
All the best for 2020 and enjoy the issue.
Howard Seife
Global Head
Financial Restructuring and Insolvency
---
The implementation of the EU Restructuring Directive in the Netherlands: the "WHOA"
January 2020
The CCAA proceedings of Stornoway Diamond Corporation and its innovative approach to vesting orders
January 2020
The chill of competition constraints on the sale of distressed businesses in Australia
January 2020
UBS v. Fairfield Sentry: UK Privy Council says that US courts can use British Virgin Islands' insolvency law
January 2020
In midst of credit crisis, India implements further changes to bankruptcy laws
January 2020
---
Watch > Introduction to Norton Rose Fulbright Cross-Border Insolvency Institute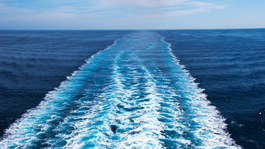 Publication
Women at sea: What you don't see
Nina Varumo is a freelance portrait and documentary photographer based in Stockholm. A recent project of hers Kvinnor till sjöss ('Women at sea') is on ongoing photo series highlighting the working life of female seafarers in order to change the stereotypical image of what and who is a seafarer.