---
Food safety: FDA commissioner discusses key policy goals for 2018
Global | Publication | April 2018
On December 14, 2017, the Commissioner of the US Food and Drug Administration (FDA), Dr. Scott Gottlieb, posted Looking ahead: Some of FDA's major policy goals for 2018 on FDA's blog, FDA Voice, and discussed FDA's policy agenda published on the Unified Agenda of Federal Regulatory and Deregulatory Actions (Unified Agenda), which provides the public with insight into regulations under development or review throughout the federal government. In the Unified Agenda, FDA outlines some of its efforts to modernize its approach and improve its efficiency, while protecting and promoting the public health and upholding FDA's "gold standard" for regulatory decisionmaking. Gottlieb discussed the FDA's contributions to the Fall 2017 Unified Agenda, which address a number of areas of policymaking underway at the agency, and are directly aligned with the FDA's major priorities
Addressing the nicotine addiction crisis: the FDA is issuing Advance Notices of Proposed Rulemaking regarding their pursuit of targeted reduction of nicotine levels in combustible cigarettes to reduce their addictive value, the regulation of flavors in tobacco products to limit their appeal to youth while considering the potential role that some flavors may play in helping users transition away from combustible products, and how the FDA might define and regulate "premium cigars," taking into consideration the health effects of these products and their patterns of use.
Amending standards for drug compounding and tracking: the FDA will issue several regulations on drug compounding to help ensure that outsourcing facilities clearly understand which drugs they may compound and allow these firms to adopt more efficient, streamlined manufacturing standards, while ensuring safety and quality. Also, the FDA is pursuing a proposed rule to establish national standards for the licensing of prescription drug wholesale distributors and third-party logistics providers, as part of trackand- trace requirements to allow for the effective and efficient distribution of prescription drugs throughout the US.
Continuing FSMA ffforts: the FDA intends to propose a rule on lab accreditation, which will establish a program to accredit labs to do food safety testing and to require that these accredited labs be used in certain situations. Additionally, it is committed to pursuing a rulemaking that will clarify registration requirements for food facilities to better align how facilities and farms that perform similar activities are treated under the preventive controls rules and the produce safety rule. These efforts further the goals established by the Food Safety Modernization Act and its implementing rules.
Empowering consumers: the FDA will include rulemaking that proposes a new type of patient medication document to help ensure that patients have access to clear, concise, and useful written information about their prescription drugs or biologics, delivered in a consistent and easily understood format, each time they receive a medication from the pharmacy. The FDA is also considering innovative actions to allow some drugs that would otherwise require a prescription to be marketed without a prescription, through the use of innovative technologies and other conditions, that will ensure appropriate self-selection and/ or appropriate actual use of the non-prescription drug product by consumers.
Modernizing standards: the FDA is working to ensure that its standards and regulations reflect "the latest science and have not become outdated, obsolete or otherwise not applicable to the current environment." With this initiative, the FDA will update its requirements for accepting foreign clinical data used to bring new medical devices to market, reducing the burden on industry; propose a rule to modernize mammography quality standards by recognizing advances in technology and help to ensure women get the most relevant, up-to-date information about their breast density (now recognized as a risk factor for breast cancer); propose a new framework allowing FDA and product developers to take greater advantage of the efficiency of electronic, rather than paper, submissions for devices and veterinary drugs; and propose to remove an outdated inspection provision for biologics and outdated drug sterilization requirements, which will eliminate barriers to the use of certain sterilization techniques.
Gottlieb stressed that just because a previously identified regulation does not appear on this Unified Agenda submission does not necessarily mean the agency does not consider it a priority or will not continue to consider it moving forward. Over the next year, the FDA will address many additional priority areas,including efforts to reduce the cost of drugs by encouraging competition, spur innovation across medical products, give consumers access to clear and consistent nutrition information, create greater regulatory efficiencies in bringing products to market, and put a dent in the country's opioid addiction crisis. The Health Law Pulse will continue to monitor for additional information about the many initiatives identified in the Fall 2017 Unified Agenda. Special thanks to Robert Kantrowitz* for his assistance in drafting this post.
*Law Clerk–not admitted to practice law.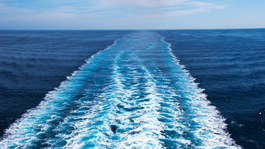 Publication
Women at sea: What you don't see
Nina Varumo is a freelance portrait and documentary photographer based in Stockholm. A recent project of hers Kvinnor till sjöss ('Women at sea') is on ongoing photo series highlighting the working life of female seafarers in order to change the stereotypical image of what and who is a seafarer.
Publication
"Double materiality": What does it mean for non-financial reporting?
Companies have been publicly reporting on their financial performance for over a hundred years. However, they are increasingly having to make public non-financial disclosures relating to sustainability and environmental, social and governance (ESG) matters as a result of rules, laws and regulations issued by stock exchanges, governments and regulators worldwide.