---
China Foreign Investment: Expert Q&A Series – Medical devices industry
Global | Publication | January 2020
Introduction
While the medical devices industry plays a key role in China's healthcare sector, it remains relatively underdeveloped in the country. The key national strategy of Made in China 20251 , on the other hand, strongly promotes domestic production of high-performance medical devices. Furthermore, under the newly promulgated PRC Foreign Investment Law2, products of foreign-invested enterprises in China will be treated equally with those of the domestically-funded enterprises. These developments are noteworthy for those interested in participating in government procurement ventures, including procurement for public medical institutions. Foreign medical devices manufacturers may therefore wish to consider localizing their manufacturing of high-performance medical equipment in China in order to qualify for government procurement opportunities.
Foreign investment policies for the medical devices industry
The industry has fully opened up to foreign investors who are now allowed to manufacture and trade approved medical devices through their wholly owned subsidiaries in China. Manufacturing of certain types of medical devices have been categorized as "encouraged category" not only in the Catalogue of Industries for Guiding Foreign Investment (replaced by the Negative List) but also in the newly promulgated Catalogues of Encouraged Industries for Foreign Investment (nationwide and specifically for Central and Western Regions).
Consequently, preferential treatment will be available to qualified foreign investors, such as a reduction or exemption of customs duties for imported self-use equipment, a potential reduction of the price for using industrial land, and others. In certain provinces, municipalities and autonomous regions, additional preferential tax treatment may also be available.
Nationwide encouraged medical devices industries are very specific. They are listed below:
*Manufacturing of the following high-end medical devices and equipment:
Electronic endoscopes
Fundus cameras
Key components of medical imaging equipment (high-field-strength superconducting magnetic resonance imaging equipment, X-ray computed tomography imaging equipment, and digital color diagnostic ultrasound equipment, etc.)
(3D) Ultrasonic transducers for medical use
Equipment for boron neutron capture therapy (BNCT)
Image-guided intensity modulated radiation therapy systems
Hemodialysis machines and hemofiltration machines
Fully-automated biochemical monitoring equipment, blood cell analyzers with five classifications, fully-automated chemiluminescence immunoassay analyzers and high-throughput DNA sequencing systems
*Research, development and manufacturing of equipment for the production of biomedical matching consumables
Compared with the nationwide encouraged medical device industries, province-specific encouraged industries are more generic and are summarized as follows:
Type of Medical Devices

Provinces,

Municipalities and Autonomous Regions

Manufacturing and processing of new types of medical devices and equipment and medical materials

Shanxi

,

Chongqing

,

Shaanxi

Research and development of medical devices and equipment; manufacturing and processing of medical materials

Guangxi

Development and manufacturing of medical devices and key components

Liaoning, Jilin, Heilongjiang, Anhui, Jiangxi, Gansu

Development and manufacturing of appliances and devices for medical and rehabilitation purposes and key components

Sichuan

Development and manufacturing of laser medical devices

Hubei

Research and development of Mongolian medical devices

Inner Mongolia
Recent reform measures beneficial to multinational medical devices manufacturers
In parallel with reforms in the pharmaceutical industry, reforms in the medical devices industry have been accelerated to benefit multinational medical device manufacturers.
*Marketing authorization holder (MAH) system applicable to Class II and III medical devices has been on pilot trial in 21 provinces, municipalities and autonomous regions and, just like the MAH system applicable to drugs3, will be implemented nationwide soon.
*The review and approval procedures for new medical devices have been optimized and the lead time for marketing new medical devices in China will be significantly shorter.
Data obtained through clinical trials conducted in qualified overseas clinical trial institutions can be used in the application for registration of the new medical devices in China as long as such data conform to China's registration requirements.
The regulator is required to make a decision as to whether or not to approve an application for clinical trial within 60 business days after accepting the application. Failure to notify the applicant of the result within such time period will be deemed as approval of the application.
Applicants for registration of medical device(s) used for the treatment of rare diseases, therioma, and special diseases in children and seniors may apply for simplified clinical trials or even exemption4 from clinical trials.
Any medical device(s) used for the treatment of rare diseases which has been marketed overseas can be approved to get marketed in China on a conditional basis.
The evaluation and approval procedures for medical devices (Class III of domestic devices and Class II and III of imported devices) that are clinically needed urgently will also be accelerated.
*The research and development of medical devices used for the treatment of rare diseases is also supported.
Looking into 2020
The draft Amendments to the Medical Devices Administrative Regulations were published to solicit public comments more than a year ago but there is still no clear indication as to when the finalized version will be released. Nevertheless, once finalized, it is expected that the Amendments will not only formalize the MAH system and apply the system nation-wide but also improve the administration of clinical trial systems and optimize the country's registration and approval procedures for medical devices.
---
Footnotes
1
The China Manufacturing 2025 is a ten-year guideline issued by the State Council in August 2015 for the strategy of promoting manufacturing industries in China.
2
The PRC Foreign Investment Law, together with its Implementation Regulations, come into effect on January 1, 2020.
4
The latest Index of the Medical Devices Exempted from Clinical Trial was promulgated on December 23, 2019.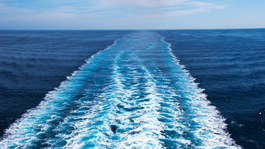 Publication
Women at sea: What you don't see
Nina Varumo is a freelance portrait and documentary photographer based in Stockholm. A recent project of hers Kvinnor till sjöss ('Women at sea') is on ongoing photo series highlighting the working life of female seafarers in order to change the stereotypical image of what and who is a seafarer.