---
As we put this issue to bed, the media is replete with stories regarding the timing of the next recession. But a recession is anything but a sure thing. As discussed in Blackstone's 2019 Fourth Quarter Report, the indicators are decidedly mixed. There are signs of an impending recession: GDP growth in the US is slowing as the effects of 2017 tax reform wear off. And the most reliable recession signal is "flashing", as the ten-year to two-year Treasury yield spread is inverted – which was the case before each of the past five recessions. But, conversely, consumer income and spending continue to grow, and the household debt burden remains low. So the signs of an upcoming recession in the US are decidedly ambiguous.
Globally, however, Blackstone reports that the economic outlook is dimming. Growth forecasts for 2019 and 2020 have been revised downward and, without a Brexit agreement, UK GDP growth is expected to be 2.5 percent lower through 2023. Further complicating the picture in the US is the enormous political uncertainty caused by the pending impeachment proceedings. And the trade war between the US and China is directly impacting China's growth which has been largely fueled by trade with the US.
With all of this global economic uncertainty, what better time to read the current issue of our International Restructuring Newswire, with articles from four different countries of the Norton Rose Fulbright network.
With this issue we welcome our new editor, David Rosenzweig. David is a Norton Rose Fulbright partner in the New York office and focuses his practice on cross-border restructurings and insolvencies.
Enjoy the issue.
Howard Seife
Global Head
Financial Restructuring and Insolvency
---
Keeping up with the Joneses: In bold cross-border move, the DIFC enacts new insolvency law
October 2019
And, more keeping up with the Joneses: The new EU restructuring directive and reforms in the United Kingdom
October 2019
Ontario appellate court sets some limits on selling free and clear of encumbrances in Canada: Third Eye Capital Corporation v. Dianor Resources Inc.
October 2019
The brewing controversy in Australia surrounding the application of the s 553C set-off defence to unfair preference claims
October 2019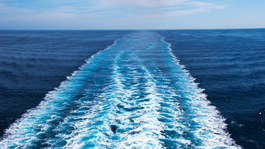 Publication
Women at sea: What you don't see
Nina Varumo is a freelance portrait and documentary photographer based in Stockholm. A recent project of hers Kvinnor till sjöss ('Women at sea') is on ongoing photo series highlighting the working life of female seafarers in order to change the stereotypical image of what and who is a seafarer.
Publication
"Double materiality": What does it mean for non-financial reporting?
Companies have been publicly reporting on their financial performance for over a hundred years. However, they are increasingly having to make public non-financial disclosures relating to sustainability and environmental, social and governance (ESG) matters as a result of rules, laws and regulations issued by stock exchanges, governments and regulators worldwide.