---
Building inclusion: How can board directors support greater business diversity?
NRF Boardroom Insights: Navigating the new normal
Event Details
Webinar
Global
|
December 03, 2020
Research shows that diverse and inclusive companies encourage creative thinking, innovation and problem solving, as well as contributing to greater commercial success.
What can board directors and senior managers do to support and develop initiatives within their organisations to enhance greater diversity and inclusion?
Join us for a virtual roundtable panel discussion, moderated by our EMEA Chair, Farmida Bi, CBE, who is also the chair of Norton Rose Fulbright's Origins inclusion network.
Our panel will share their insights and first-hand experience of developing different aspects of diversity and inclusion and offer practical ideas for directors and senior managers. The panel discussion will be followed with an opportunity to ask questions of the panellists.
We will also be running a live poll to 'take the temperature' on current diversity and inclusion thinking in the industry.
Moderator:
Farmida Bi, CBE, EMEA Chair, Norton Rose Fulbright
Panellists:
Tuvia Borok, Global Head of Policy & Documentation, Global Markets Division, Goldman Sachs
Simon Man, Deputy General Counsel UKI, Deutsche Bank
Sharon Blackman, Managing Director and General Counsel, Citi
Ritu Shirgaokar, Head of Legal EMEA, State Street
Siri Nomme, Head of Diversity and Inclusion, EMEA, Norton Rose Fulbright
NRF Boardroom Insights: Navigating the new normal
NRF Boardroom Insights brings together leading legal experts from across the globe to provide practical guidance on some of the important strategic issues that board directors and those managing businesses across Europe, the Middle East and Asia may face in navigating the 'new normal'.
To access the full programme of Boardroom Insights webinars, please click here.
Contact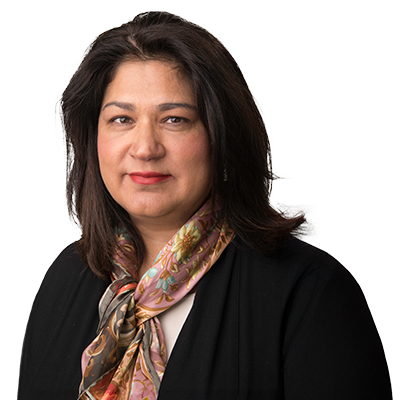 Chair, Europe, Middle East and Asia
Email
farmida.bi@nortonrosefulbright.com