---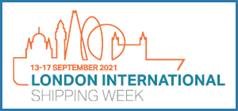 Shipping IPOs: What is the market really like?
Event Details
United Kingdom
|
September 16, 2021
There has been an increased appreciation of the value of the shipping industry to the global economy during the COVID-19 pandemic but has this increased the industry's appeal to the IPO market?
Together with Maritime London, we invite you to a panel discussion on the important factors in considering the stock market as a route to attract equity investment.
Our panel speakers will draw on their diverse backgrounds to bring a 360 degree perspective and consider the ideal scenarios for approaching the stock market, including the key decisions required to support a successful offering.
The panel will include:
Edward Buttery, Founder and CEO, Taylor Maritime
Christa Volpicelli, Managing Director & Head of Maritime Investment Banking, Citi
Axel Kalinowski, Head of Central and Southern Europe at London Stock Exchange; and
Richard Sheen, Corporate Partner and our Head of Funds and Asset Management.
The session will be chaired by Norton Rose Fulbright Shipping Partner, Eleanor Martin and will include introductory remarks from John Glen, MP Economic Secretary to the Treasury and City Minister.
Registration
When registering, please indicate whether you would like to join us virtually, or attend in person on a first come, first served basis.
COVID-19 policy for in-person attendance
In the interests of protecting the health of our staff, our clients, our guests, our contractors and the wider public, we need to do our best to ensure that those working at or visiting 3 More London Riverside have as low a risk as possible of carrying the COVID-19 virus. However, we are not imposing any requirement that our staff or visitors to 3 More London Riverside have been vaccinated against COVID-19 or undertaken any COVID-19 testing.
We require that you complete and return our COVID-19 declaration form within 72 hours of your planned visit. This form will be sent to you one week prior to the event. Those who arrive on site having not completed the declaration will be required to do so before being granted access. If you are not able to provide the confirmation requested, we respectfully require you not to enter 3 More London Riverside. If after you complete the form your circumstances change so that you could no longer give the confirmations, please do not attend the event.
We also require that during your time at 3 More London Riverside you observe general precautions on hygiene, social distancing, and the wearing of face coverings etc.