---
Nicholas Kramer
Partner
Norton Rose Fulbright (Middle East) LLP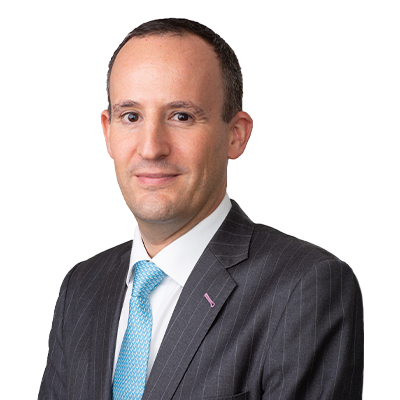 Nicholas Kramer
vCard
---
Related services and key industries
Related services
Key industry sectors
---
Biography
Nicholas Kramer is a construction and projects partner in Dubai. He has been based in Dubai since 2005.
Nicholas has extensive experience in projects across a variety of different sectors, including power (conventional and renewable), water and wastewater, infrastructure, industrial, oil and gas, healthcare, hotels, education, commercial and residential (including smart cities). He has acted for government entities, project companies, developers, contractors, consultants, oil and gas multinationals and financial institutions on projects across the Middle East and Africa. Nicholas advises clients throughout the lifecycle of a project, from procurement structuring, tendering, contract drafting and negotiation, through to strategic advice during construction and on related claims. He has particular experience in the FIDIC forms of contract and is recommended in the legal directories for construction and projects work in the Middle East.
Chambers Global 2020 states Nicholas "receives strong praise" and he "does a sterling job, he's outstanding". The Legal 500, 2019 states Nicholas "leads by example" and is "distinguished, and advanced beyond his years having spent over a decade in the region". Nicholas is ranked as an Expert in UAE construction by the Construction Legal Media Group Expert Guide 2019.
---
Admissions
Solicitor, qualified in England & Wales
Representative experience
Construction and real estate
Government of Kuwait Public Authority for Housing Welfare on development of the US$4bn South Saad Al Abdullah smart city, in partnership with the Government of South Korea Land & Housing Corporation
Ernst & Young on major fit-out contracts for: (i) new EY offices at ICD Brookfield Place, Dubai; and (ii) the Wave Space innovation hub at Emirates Towers, Dubai
Higher Corporation for Specialized Economic Zones (ZonesCorp) on the development of the US$44m Rahayel City in Abu Dhabi
Fawaz Alhokair Real Estate Co on the US$200m EPC contract for King Abdulaziz International Airport City Project - Phase 1 (Mall) in Saudi Arabia
The Abraaj Group on the US$1bn healthcare fund's procurement and construction of multiple hospitals across Africa and Asia
Global Student Accommodation Group on the construction of a student accommodation building in Dubai, as well as advising on the subsequent US$30msale and leaseback of the asset
Obermeyer on the design and construction supervision appointment for the AED1bn new headquarters for the Dubai Water and Electricity Authority (DEWA)
Deliveroo on the fit-out of Deliveroo's new headquarters in Dubai
Kier on a suite of standard form contracts for use in the UAE, and drafting them
Crowngate on the design and construction of an Avani Hotel Resort in Ras Al Khaimah, UAE
Aston Developments Ltd on the design and build contract for the US$300m Aston Plaza & Residences development at Dubai Science Park
Al Mutatawera Gulf General Trading LLC on the design and construction of a school project in Abu Dhabi
Al Ghurair Properties on and drafting standard form construction contracts, in light of the implementation of VAT across the GCC
Al Sabban Property Investments LLC on the development of Bayat Plaza in Jeddah, Saudi Arabia and Sabban Towers, The Pearl in Qatar
SA Properties Limited on and drafting shoring and main contract for an AED75m residential tower in Barsha Heights, Dubai
Abdul Latif Jameel Real Estate Investment Co Ltd on the US$2.6bn, 7,000 room, Jabal Al Ka'aba Hotel project in Makkah, Kingdom of Saudi Arabia
Al Habtoor Engineering Enterprises Co. LLC on the GMP construction contract for the US$3.5bn Dubai Pearl project
Acropole Holdings Limited on the design and construction of a Novotel hotel in Downtown Dubai, as well as advising on related claims
The Land Real Estate Development and Investment Company on the development of three of the Porto Arabia Towers on The Pearl, Qatar
Gemstone Real Estate Development on construction contracts and sub-contracts for the numerous companies comprising the Al Rajhi Holding Group, including Tameer, Al Rajhi Construction, City Cool and Mabani Steel
Shaikh Holdings Limited on the development and restructuring of Sanctuary Falls, an AED500m luxury villa development in Dubai
Dubai World Trade Centre on the construction of the Dubai Trade Centre District project in Dubai
Swift Development Ltd on the construction of a tower in Dubai Maritime City
Ultimate Developers Ltd on construction, consultancy and real estate contracts for Vision City residential project in Kigali, Rwanda
Royal Group on the development of a US$242m tourism resort in Montenegro
The Private Office of Sheikh Suroor on and drafting design consultancy, project management and construction contracts for: (i) Etihad Towers; (ii) Abu Dhabi Trade Centre; and (iii) Saadiyat Island Resort, all in Abu Dhabi
Higher Corporation for Specialized Economic Zones (ZonesCorp) on the PPPs for Industrial City of Abu Dhabi (ICAD) II, III, Al Ain Industrial City and construction of Workers Residential City, all in Abu Dhabi
Sheppard Robson International Ltd on a sub-consultancy agreement for the Siemens Middle East headquarters in Masdar City, Abu Dhabi
Shapoorji Polonji on the construction of a five-star hotel in Nigeria
Oman International Development Co. (Ominvest) on the development of a US$1bn integrated tourist complex in Salalah, Oman
Al Fajer Properties LLC on and drafting design consultancy agreements for Jumeirah Lake Towers project in Dubai
Fresh Del Monte Produce Inc. on the construction of three fruit juice factories in Saudi Arabia and drafting the required tender and contract documents
Virgin Active Ltd on the construction of five health clubs in the UAE
Dubai Properties on fit-out contracts for the Dubai Mercantile Exchange
Nakheel on drafting a suite of standard form FIDIC construction contracts
Kerzner Istithmar Limited on the construction of Atlantis Hotel, Dubai
Power and water
Qatra (BESIX/Government of Sharjah) on the concession agreement and EPC and O&M contracts for a capacity upgrade and new RO plant at a wastewater treatment facility in Sharjah
Korea Electric Power Corporation/Mitsubishi Corporation/Wartsilla Corporation on the US$800m, 573 MW, IPP3 independent power project in Jordan
Sumitomo Corporation/Malakoff International Limited/Aljomaih Automotive Company on the US$6bn Ras Azzour IWPP in Saudi Arabia
Government of Ras Al Khaimah Wastewater Agency on the procurement and construction of the Emirate-wide wastewater system
Unit International on two 880 MW IPPs in Iran
Bester Generacion on the construction of a US$600m, 600 MW PV solar plant in Iran
Amplus on EPC contracts for various solar rooftop projects in Dubai
Al Ghurair Resources LLC on the EPC contract for an 8 MW captive co-generation power plant in Dubai
Babcock & Wilcox Vølund on its bid for the EPCO of a solid waste to energy project in Dubai
Six Construct Ltd on a DBO contract for a wastewater project in Sharjah
Higher Corporation for Specialized Economic Zones (ZonesCorp) on the PPP for an Industrial Effluent Treatment Plant in Abu Dhabi
United Utilities/Samsung Engineering Co. Ltd/Mushrif National Construction on the design, build and operate agreement for a wastewater treatment system at International City, Dubai
Total Gas & Power Ventures SAS on drafting and negotiating EPC contracts for a power plant and an HV transmission line in Obite, Nigeria
Palm Water LLC on the development of industrial and domestic wastewater plants in the Jebel Ali Free Zone, Dubai
ACWA Power on its bid for a desalination plant project in Saudi Arabia
Ajman Sewerage (Private) Co Ltd on a sewerage project in Ajman, including on a restructuring, and providing on-going advice during project implementation
Oil and gas
Honeywell on a LSTK contract and contractor JV agreement for a gas processing plant in Iraq
BP Middle East on a concession agreement with the Kurdistan Regional Government and EPC and O&M contracts for an aviation fuel tank farm at Erbil International Airport, Iraq
Sumitomo Chemical Co Ltd on split EPC contracts for the US$6bn Petro-Rabigh petrochemicals and refinery complex in Saudi Arabia
a major Saudi contractor on multimillion-dollar disputes and possible arbitration concerning termination of EPC sub-contracts relating to construction of a petroleum research centre in Saudi Arabia
Rominserv (Rompetrol Group) on the US$6bn EPC contract to upgrade the Pavlodar Petrochemical Plant in Kazakhstan
BP Global Investments Salalah & Company LLC on a fuel tank conversion project in Muscat, Oman
Wintershall Holding GmBH on construction of the well site and related assets of the Shuwaihat oil and gas field in Abu Dhabi
BP Global Investments Salalah & Company LLC on drafting tender documentation and construction contracts for a fuel oil pipeline remediation project in Salalah, Oman
BP Exploration Operating Company on drafting tender documentation and consultancy and construction contracts for a fuel depot expansion project at Sharjah Airport, UAE
Major oil and gas company on a dispute relating to the construction of a petroleum pipeline in Sudan.
Transport
Abu Dhabi Airports Company - on the US$6.8bn expansion of Abu Dhabi airport, including drafting the: (i) US$3.6bn Midfield Terminal Building construction contract; (ii) US$85m construction management contract; and (iii) suite of standard form procurement and construction contracts
JT Metro (Obayashi/Kajima/Yapi Merkezi) - on the US$7.8bn construction of the civil works for first phase of the Dubai Metro
Obayashi Corporation - on construction of the US$390m Palm Jumeirah Monorail, Dubai
Yapi Merkezi on a construction contract and subcontract documentation for the Mecca/Medinah Haramain high-speed rail project in Saudi Arabia
Grimshaw Architects on architectural services appointment for Phase 2 of the Abu Dhabi Light Rail Transit/Tram project in Abu Dhabi
Oman Air - on the development of Oman Air's corporate and training facilities in Oman
POSCO Engineering - on a dispute concerning a highway project in Uzbekistan
Industrial
Government of Ras Al Khaimah Waste Management Agency on numerous waste projects including: (i) landfill gas collection and flaring; (ii) landfill cell construction; (iii) construction and demolition plant; and (iv) composting plant
Gulf Data Hub on design and construction of a 27,600m2, Tier III Data Centre at King Abdullah University of Science and Technology, Saudi Arabia
Olbapack SA on EPC contracts for a US$37m, 1 billion cans per year, aluminium canning plant in Algeria
Major UAE Bank on approx. AED100m in claims against a UAE telecoms provider, relating to Data Centre services
Cimerwa Ltd on drafting and negotiating EPC contract for a US$100m, 1500 TPD, cement plant in Rwanda
LS Buildwin on the Oman Broadband Infrastructure Project, Muscat
Hyosung Heavy Industries Co., Ltd on supply agreements with Saudi Arabia's National Grid
Pioneer Cement Industries LLC on the development of a cement plant in Georgia
Blücher on its tender with the Kuwait Ministry of Defence for supply and installation of drainage equipment
Al Khalij Cement Company on drafting EPC contract for a cement plant in Qatar
Emirates Steel Industries PSJC on EPC and related supplemental contracts for an integrated steel facility and advising on and resolving claims arising during construction
Sojitz Corporation on the design, build and installation of a 100 metre LED screen at the Meydan Racecourse in Dubai, as well as advising on related claims
Arkan on procurement of a new cement plant in Al Ain and an associated O&M contract
Dubai Aluminium Company Limited on a dispute regarding mega-voltage power cables
Samsung Engineering Co. Ltd on drafting a suite of standard form construction contracts
UTS Carrier LLC on a dispute concerning district cooling on the Burj Khalifa project in Dubai
Speaking engagements
2019 – The Big5 Saudi Arabia (Jeddah)
2019 – FIDIC Middle East Contract Users Conference (Dubai)
2018 – The Big5 Dubai (Dubai)
2018 – Lebanon High Council for Privatisation and PPP (Beirut)
2018 – Hotel Construction and Fit-out (with Drees & Sommer) (Dubai)
2018 – FKI Conference - Infrastructure Investment into the GCC, Iran and Iraq (Seoul)
2018 – AECOM seminar on the New FIDIC Rainbow Suite (Dubai)
2018 – Hot Topics in Construction - New FIDIC Rainbow Suite (Dubai)
2017 – KCAB/DIAC Conference - MENA Disputes: Perspectives for Korean Companies (Dubai)
2017 – FIDIC Africa Contract Users Conference (Livingstone, Zambia)
2016 – Ras Al Khaimah Finance and Investment Forum (Ras Al Khaimah)
2016 – FIDIC Africa Contract Users Conference (Nairobi, Kenya)
2016 – AECOM seminar on Construction Procurement (Dubai)
2016 – MEED Kuwait Projects - Advisory Panel (Kuwait City)
2016 – FIDIC Middle East Contract Users Conference (Dubai)
2014 – Mega Engineering Projects Management Forum (Dubai)
---
Knowledge
Publication | March 19, 2021
Publication | January 20, 2021
Publication | January 06, 2021
Publication | December 10, 2020