---
Norton Rose Fulbright partner Sherina Petit recognised at Indian Awards 2019
Global | Press release - Recognition | June 2019
Norton Rose Fulbright's Head of India Practice Sherina Petit has been awarded the Professional Adviser Award at the third annual Indian Awards 2019 by the India Business Group.
The awards took place on May 29 at the House of Commons in London. The event recognises seven UK-based individuals, organisations and businesses who have made a significant contribution to strengthening UK-India relations.
Sherina, a London-based partner who advises Indian companies on legal proceedings and arbitrations in London and other overseas locations, commented:
"India continues to be an extremely important market for our firm and clients, and the country has massive potential for ongoing growth. I'm deeply honoured to have been named the leading professional adviser at these awards."
This marks the second time this year that Sherina has been honoured for advising clients on matters involving India. In April, Sherina was named to the India Business Law Journal International A-List which highlights the top 100 India-focused legal experts outside the country.
Norton Rose Fulbright has an in-depth knowledge of India's market and local business practices. The firm has one of the leading and best-resourced legal practices in the region, maintaining strong ties and working closely with top Indian law firms in order to offer effective representation to clients.
The firm advises global clients with interests in India and acts for Indian companies on their global activities. Norton Rose Fulbright does not advise on Indian law due to the Bar Council of India's restrictions on foreign law firm.
For further information, please contact:
Kate Farrell, PR Manager
Tel: +44 20 7444 3724; Mob: +44 7515 324 290
kate.farrell@nortonrosefulbright.com
Contact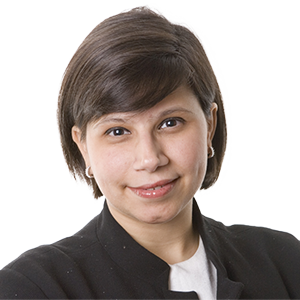 Head of India Practice; Partner