---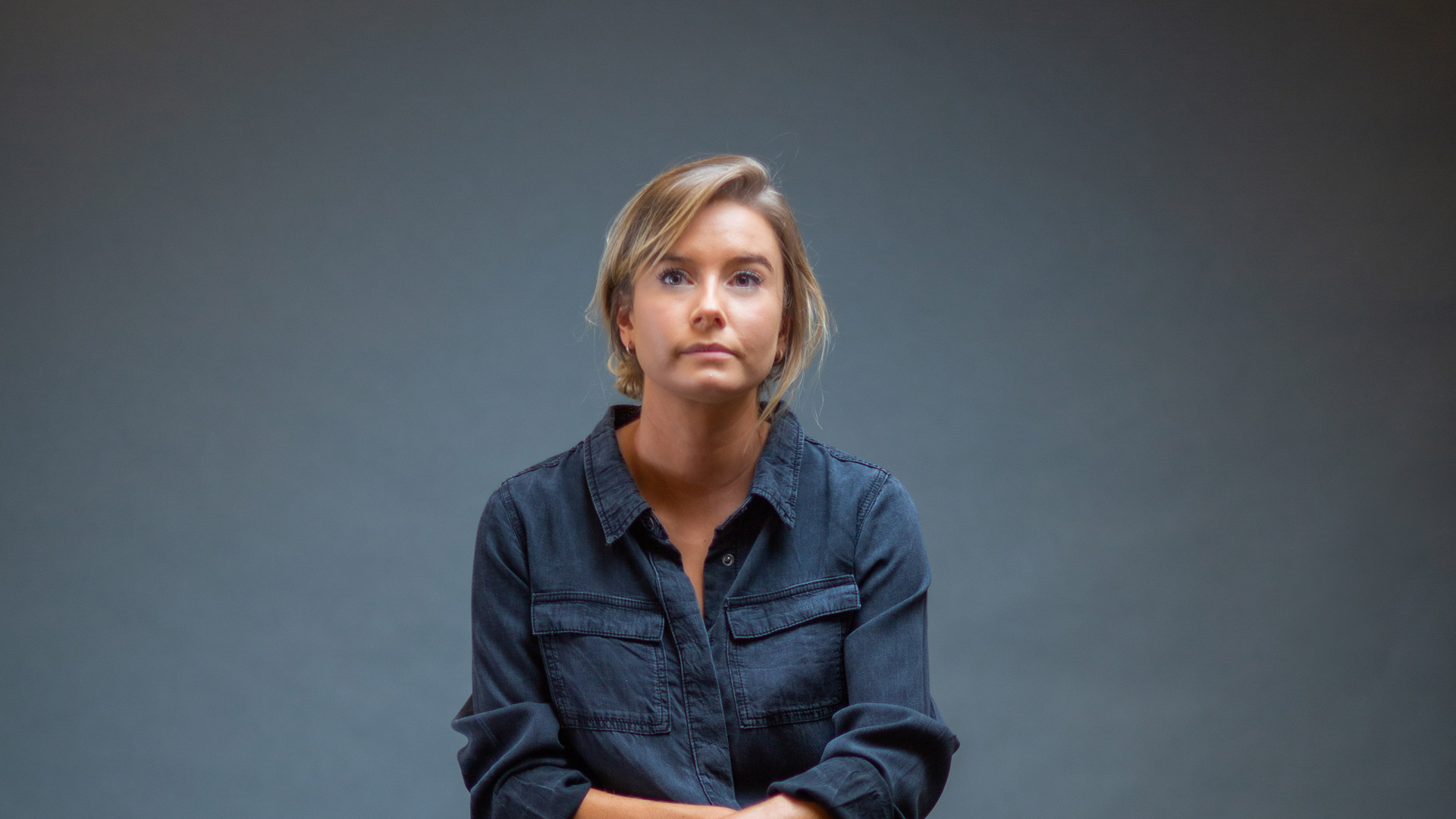 Words by Lucy Reid
RE | Issue 16 | 2019
Can you be a totally vegan, wholly recycling, solely sustainable-food-sourcing, electric-car-driving, self-proclaimed eco-warrior and not have the vehemence of this moral stance extend to your wardrobe? I'm going to go with No.

Equally, can you exercise none of the highly commendable principles and commitment outlined above but still care about where your clothes come from? Yes. Because I do.
It's interesting. With an ever brighter light being shone on the way in which we treat our planet and indeed our fellow humans, even I—someone who ticks only one of the boxes above (I am a novice recycler)—have felt a palpable shift in buying preferences.
This is no longer the era of fast fashion.
Knowing where your belongings come from and the chain of events that led them to their new life in your wardrobe is kind of cool. It has become cool to care and, in fact, if you'll forgive the pun, it's in fashion.
I live in the UK in south-east London with two flatmates, one of whom is into this sustainable thing. Unlike me, she always knows about the latest eco-friendly brands and pop-ups. She has nigh-on memorised the opening times of the plastic-free shop in nearby Peckham and gets genuinely excited about buying sustainably sourced or locally grown products. She is also one of my best friends.
Every now and again, when we buy new clothes—and, truthfully, it's not that often—there is an inevitable mini fashion show across the landing. An item's fit, fabric, value, longevity and wardrobe permanence are weighed up in the space of about ninety seconds before it is formally adopted into the outfit roster. It's pretty ruthless. The winners of these fashion gladiatorial games, however, do tend to end up as go-to favourites in the wardrobe, so it is a worthwhile practice.
Over the last few months, I have noticed that the clothing brand itself, and what it stands for, has also inadvertently found its way into the judging criteria. Votes for 'keeping' have started to include whether the item comes from a new line with ethical principles, or sustainably sourced materials, or local creators, or whether the purchase in some way gives back to something or someone.
Maybe this acknowledgment is us growing up. Maybe we are finally listening to our mothers chastising us for buying flimsy clothes cobbled together for next to nothing. Maybe it is nothing more than the ramblings of privileged buyers who can afford to consider such things. That and, quite simply, that our tastes and budgets have changed.
I would argue that all are true but that our buying is also underpinned by an increased awareness of the human and environmental impact that goes into what we wear. I think we know too much about what goes into fast fashion to buy something cheap and cheerful and not have it weigh a little too heavy on our conscience.
Designers, brands and other purchasers seem to buy into that. Enter slow fashion.
Slow; sustainable; ethical. All current buzzwords in the fashion community. I interpret the concept of slow fashion as a hybrid of both sustainable and ethical: I don't think it can be one without the other. The way I see it, slow fashion is the purposeful creation of long-lasting goods which respect the environment and humanity.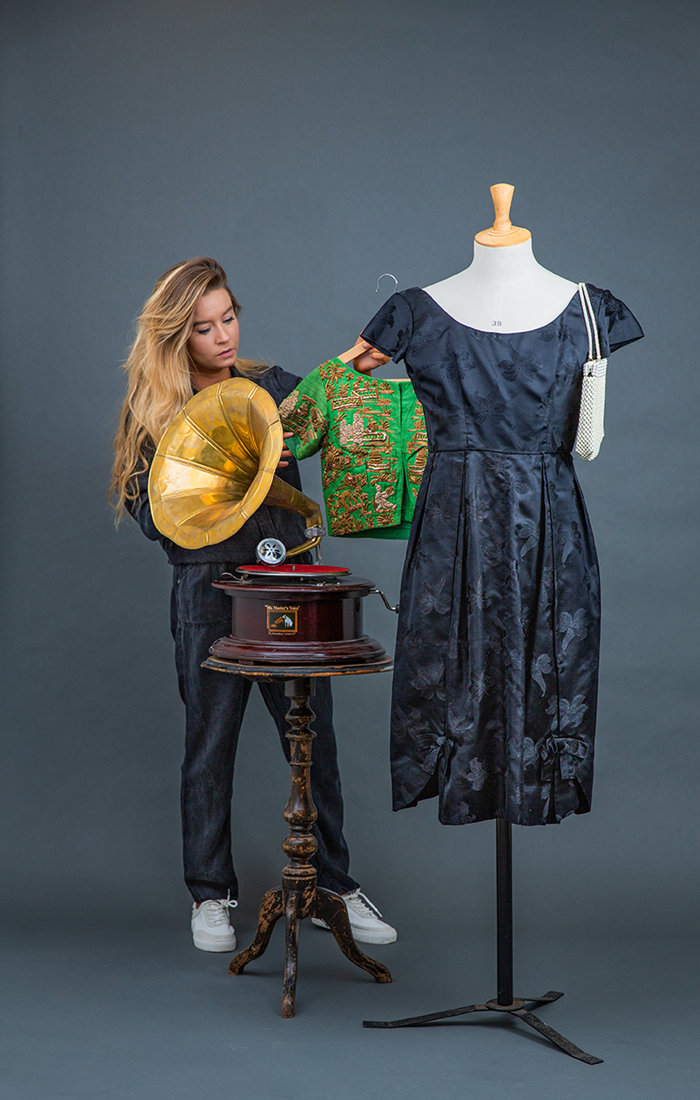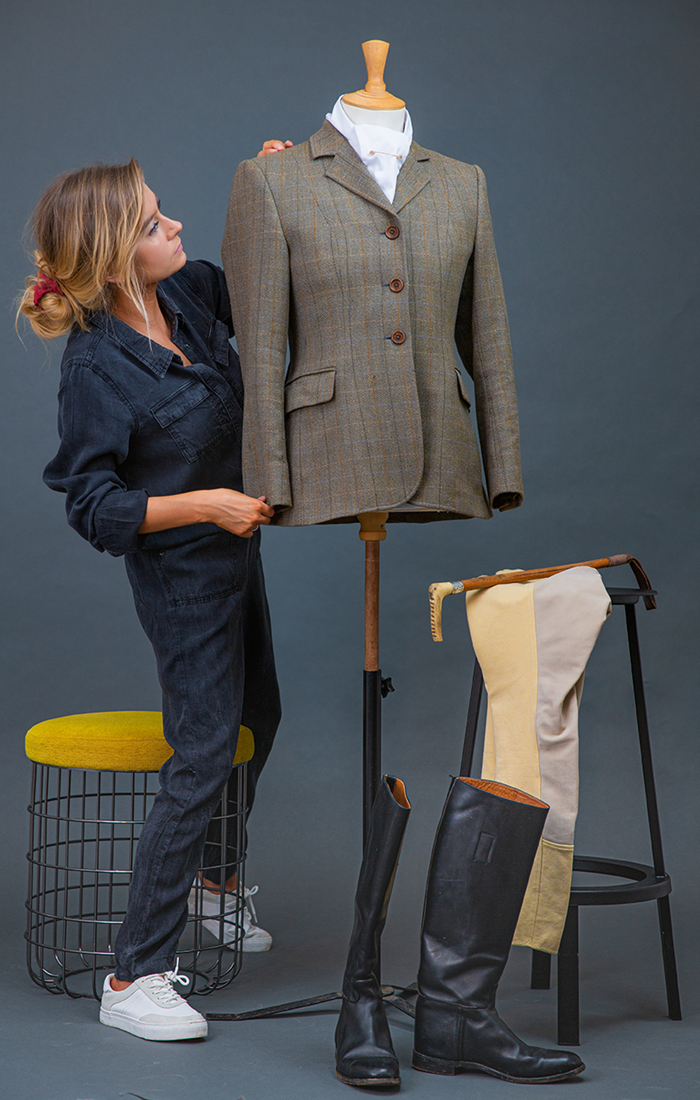 The industry is taking note. A quick google took me to a show at Berlin Fashion Week, where exhibitors had to meet a host of social and ecological criteria as well as passing the fashion bar in order to display their wares. I found a loungewear brand with designs made from upcycled waste products like ocean plastic and fishing nets, and a shoe start-up that used hay, recycled glass and wine corks in its footwear. If ever there was a reason to have more Rioja...
Beyond Berlin, the upper echelons of fashion are setting the tone. The British Fashion Council's strategy for 2019 focused on sustainability, equality and diversity, craftsmanship, and community. And the rest of fashion's big four have followed suit. The Paris Fashion Week honed in on the 'buy less but better' premise; Milan featured extensive upcycled, recycled materials; and New York convened roundtable discussions on the 'Responsible Revolution'.
Conventional retailers and brands are also picking up these themes and running with them. Ironically, an email announcing Topshop's new sustainable line pinged to the top of my inbox as I wrote this. An indicator that the shift from fast to slow is more mainstream than you might think.
But is it all just for show, I hear you ask? Maybe. I'm sure, sadly, that there are some brands jumping on the sustainability bandwagon in name alone.
I wonder just how sustainable these new lines are. I don't know. But if there are moves towards crafting and sourcing items meaningfully and consciously, that has to be a good thing or, at the very least, a step in the right direction.
And although fashion ebbs and flows—from flares to skinny jeans and back again—I find it hard to believe that this one will reverse itself. It may well be slow, but I would argue that it's a trend that is here to stay. Corks and all.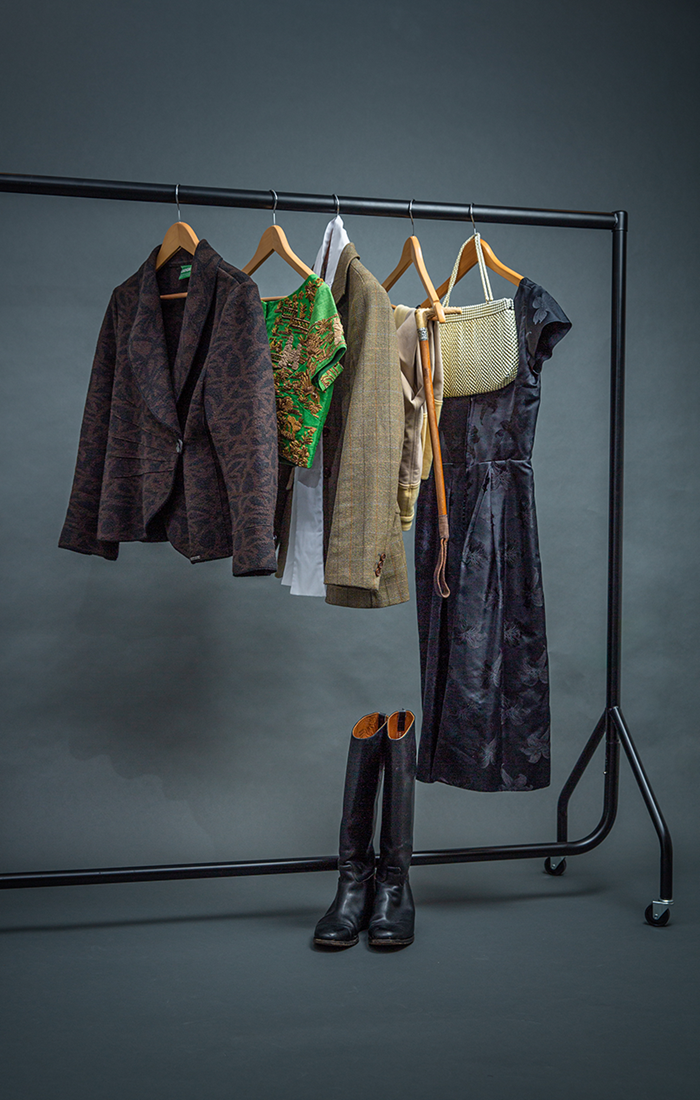 The clothes rail
Bina Shah
This little black dress belonged to my husband's grandmother; it was hers in the late 1940s, I believe. She was a glamorous woman. I love wearing clothes that once belonged to family members. They were made so beautifully in the past, such care for detail, so much of it handmade. I still wear saris from thirty years ago. My old sari blouses no longer fit me, so this green one is a new old blouse, which I bought to wear at a henna ceremony for my wedding, over one of my old saris. It's old Chinese embroidery with Indian embroidery layered over it. I shall keep it for ever and see it pass down the family. My daughters already have their eyes on it. Slow fashion is wonderful: it's a mindset, really, isn't it? The desire to cherish our clothes, take care of them, steer clear of chemicals. Slow fashion can suggest make-do-and-mend, and charity shops. But it's more than that: it's about buying good-quality pieces and holding onto them for ever. I love the idea of continuity.
Laura Shumiloff
The riding jacket and boots are both secondhand and bought on a prayer from private sellers on the internet; the jodhpurs and stock are ancient. As for the crop, I suspect it's approaching its centenary; it is designed to open gates rather than to spur a horse on and came into my hands via a £10 bid on EBay. I love the idea of secondhand fashion; not just because it gives you a sense of achievement to have hunted for, and bagged, the right gear, in the right size at the right time, but because you have also acquired something with a sense of history.
Dawn Hayes
I bought this brown wool jacket for a few pounds nine years ago and adapted it to fit me. Popping into charity shops is an old habit. I used to wear a dogtooth suit made for a short, stout man and it never failed to attract admirers. And I still wear expensive clothes that, twenty years ago, I had the money to buy. Some people tell you to throw out clothes you haven't worn in the last year; I don't agree. But I'm not sure about slow fashion: my guess is that retailers will just use it to hike their prices.
---
Lucy Reid is one of Norton Rose Fulbright's UK alumni. Clothing courtesy of Laura Shumiloff, Bina Shah and Dawn Hayes. Props supplied by the Unicorn Theatre. Photography by Ivan Maslarov. Art direction by Robbie Pattemore. Our thanks to Lucy Reid.