---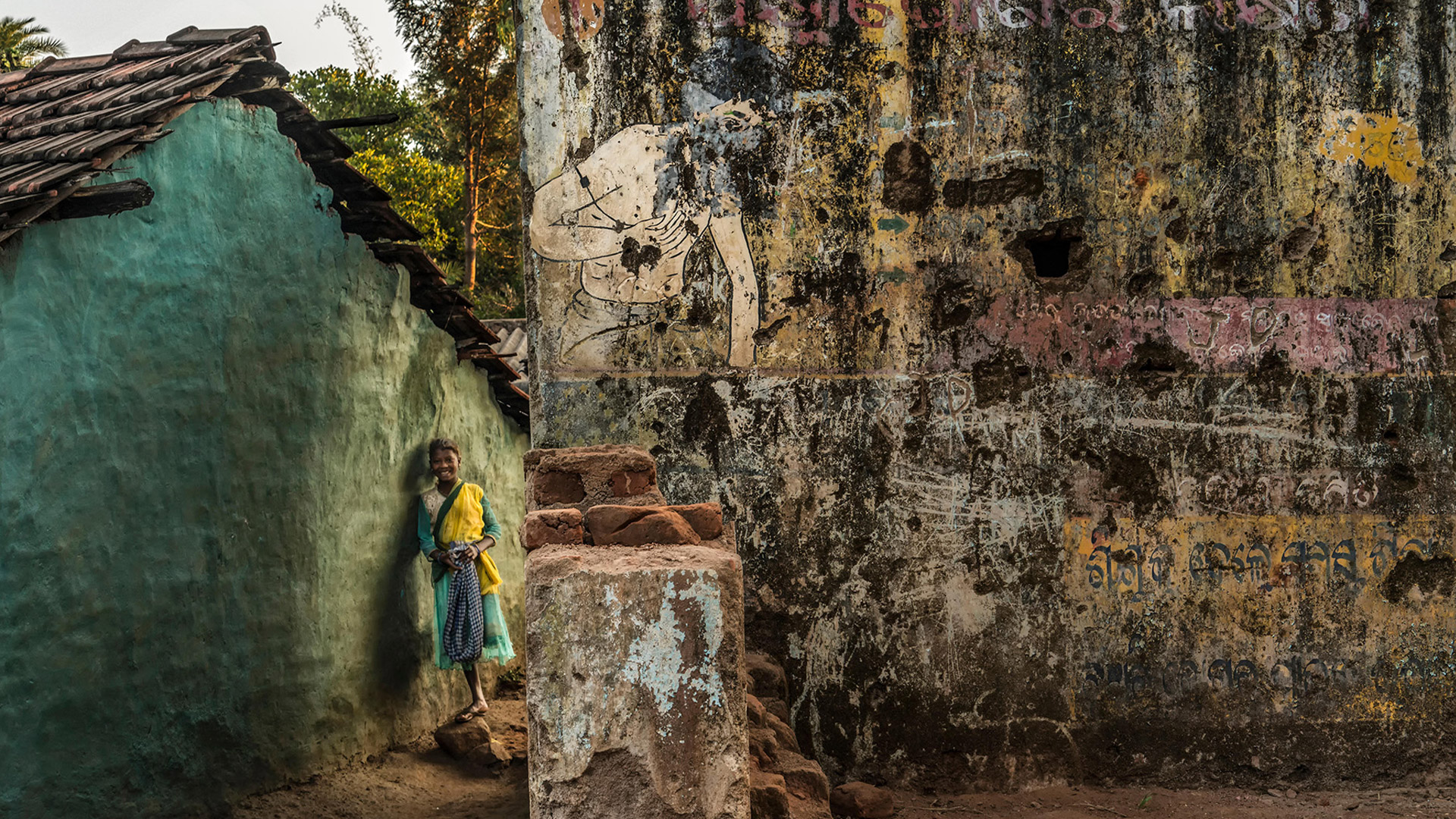 Pilgrimage
RE | Issue 14 | 2018
'Bach is a free country', said the Icelandic pianist.
Eight writers : eight tales of pilgrimage
PAYING HOMAGE TO THE GODS
Aditi Aparajita, Singapore
Legend has it that no one can traverse the myriad roads leading to the Shree Jagannath Temple in Puri until Lord Jagannath Himself calls for that devotee. It is no wonder that worshippers feel exceptionally blessed to be able to attend the Rath Yatra festival in the pristine coastal state of Odisha in India.
This Hindu festival takes place every year and is an occasion for the wooden idols of the residing deities to venture out of the temple in 45-foot tall chariots. The pilgrim's journey continues during this time: she has to pull the coarse, thick, sacred ropes of each chariot to move it to its destination. By doing this, she is absolved of her sins and farther along the path to a state of nirvana.
As hundreds of thousands of people jostle for space, trying to catch a glimpse of the idols, chants of 'Jai Jagannath, Jai Jagannath!' reverberate. Titular kings and poverty-stricken families line the streets— all ranking equal whilst paying homage to the Gods. The musical beats of the gini and khanjani envelop the senses. In the midst of this colourful chaos, ironically, one is transported to a state of meditative trance and is able to feel the presence of divinity.
A PICASSO PILGRIMAGE
Patrick Bracher, Johannesburg
The walls in every office I have ever occupied have been covered in art. When I was an impoverished candidate attorney, I put up block-mounted posters of Picasso's War and Peace murals from the chapel in Vallauris and, dominating the wall opposite me, his Guernica. The messages of despair and hope created important emotions for the human rights part of my practice in the depths of apartheid.
At that time, the Guernica was in New York, protected from the excesses of the Franco regime in Spain. The end of Franco's rule in 1975 was for many South Africans a critical moment in our own progress toward freedom. It also led to the homecoming of the Guernica to Madrid, in 1981. My first trip to Europe (in 1982) took the form of a Picasso pilgrimage.
I went first to Vallauris, in France, then to the Picasso museum in Barcelona, and then I took a slow train to Madrid, accompanied by lots of people and live and dead chickens in the carriage. Standing in front of the Guernica in the Museo Reina Sofia in Madrid and absorbing the mood of this mural-sized painting should be in every humanist's bucket.
OSWALD'S WAY TO PILGRIM'S CROSSING
Ben Cornish, London
Despite being a Kentish Southumbrian, I have always found myself drawn to the north-east of England. While at Durham University I spent many (wet, windy) weekends exploring the coastline between Berwick and Newcastle. In the summer of 2017 I returned to walk Saint Oswald's Way with my father. We had, somewhat pompously, envisaged this as a pilgrimage and, while not barefoot and begging, we did rely on the generosity of strangers—particularly at the lay monastery of the Northumbria Community—for accommodation and sustenance.
Aside from the casual joys of walking a coastal footpath—fields of sea pink, diving kittiwakes, and a new vista round every headland—we were looking for something more nebulous. We wanted to find remnants of the landscapes so fondly described in Bede's Ecclesiastical History. This wasn't difficult. I think more than anywhere in what is now England, Northumberland wears its Anglo-Saxon history best, most proudly.
The Way took us from Heavenfield on Hadrian's wall, where Oswald triumphed in battle in 633, to the coast at Warkworth. From here we went north past the castles at Alnmouth, Craster and Bamburgh, finishing on the appropriately named Pilgrims' Crossing, a few miles across the sand from Lindesfarne, Holy Island.
BY WAY OF OVID TO ROME
Jules Charette, Montréal
I was thirty-one when I first went to Rome and immediately I fell in love. It was Ovid, I think, who said that Roma is amor, if you look at it slant; and he was right.
Over the years, since that first encounter in 1991, I have gone back many times, partly for Rome and partly by way of pilgrimage. I have attended two beatifications, three canonizations, one funeral for a pope, one inaugural mass for a pope and two Holy Years. I have waited in line, sometimes overnight, to be with other pilgrims from all over the world. I was in Rome in 2013 for the conclave; I stood toward the front on St. Peter's Square under the rain when the Habemus Papam was proclaimed to announce the election of Pope Francis. I find it hard to put into words the experience of standing there on St. Peter's Square with hundreds of thousands of people—two million in the case of the funeral of John Paul II—who are praying and singing together.
I go to St. Peter's Basilica at seven in the morning, when the doors open and the tourists have not yet arrived. Every time, I feel the same emotion as the first time: awe; serenity; humility. I always return.
THE BACH PILGRIMAGE
Richard Calnan, London
'Bach is a free country', said the Icelandic pianist Vikingur Olafsson recently. We return to his music for so many different—often contradictory—reasons. I came to Bach through Jacques Loussier when I was a teenager and have been listening to him ever since. During my lifetime, his music has undergone a transformation in search of the sound that his audiences three hundred years ago might have listened to. As with Shakespeare, his work is created and recreated for a contemporary audience.
Bach—like Shakespeare—lived his life within a small compass. For most of his life, he lived and worked within a few hundred square miles of Thuringia, Saxony and Anhalt in eastern Germany. I went there in 2004. It was called a Bach journey but to me it was always the Bach pilgrimage—to hear his music in the little town of Eisenach, where he was born; to see the city of Weimar (home also to Goethe and Schiller) where he worked as a young man; and to make the journey to Leipzig, where he was Kappelmeister.
Sitting in the Thomaskirche—where Bach was the cantor for much of his life—and listening to his Mass in B Minor performed by Paul McCreesh and the Gabrieli Consort was, perhaps, the highlight of my pilgrimage.
WALKING THE CAMINO
Jim Repass, Houston
My daughter Carli is twenty-two and a Texan, like her father. Last year she and I spent two weeks walking a stretch of the Camino toward Santiago de Compostela, in Spain. We had talked about doing this for years and decided that my sixtieth and her graduation were sufficient reason. Actually, I just wanted to spend time with her. Three hundred kilometers should do it.
We took our first steps on the Camino in May, setting off from León. Over the next thirteen days, we talked, argued, suffered (Carli's knee), walked through fields, woods and rolling valleys, and met people from around the world. Sometimes we didn't talk at all, just stayed quiet, thinking our own thoughts.
Our days started around seven and consisted of walking. Okay, we had pauses every couple of hours for food and drink, shared with other pilgrims. By four o'clock we had found a place to rest for the night.
We met a husband-and-wife team from the U.S. He had walked the Camino with his daughter five years earlier and now wanted to share that experience with his wife. Then there was a Japanese woman who was walking the Camino to honor her father; she carried a rock with her, which she left at the Cruz de Ferro in his memory. And there was a guy from the U.S. who walked with no plan and at all times of day or night.
One day, we attended a Mass in a small candle-lit church which was conducted entirely in Gregorian chant.
On our last day, we entered the outskirts of Santiago to the tune of a light drizzle.
It ended with pictures, hugs and tears. I had experienced serenity at many places along the Camino, and this moved me. The memory stays with me.
A HANDFUL OF PEREGRINOS
Catherine Bendeich, Melbourne
In April, I found myself on a train from Madrid to San Sebastián with a thirty-five-litre pack beside me, crammed with all my worldly goods for the next five weeks. Outside, it was snowing. I was feeling deeply intimidated by the prospect of walking 820 kilometres on my own from Irún to Santiago de Compostela.
The Camino del Norte is a challenging mix of rugged coastline and mountains—with quite a lot of road walking and rain thrown in, and only a handful of other peregrinos. But enough to justify the plentiful sharing of pintxos and bowls of fabada (Spain's white bean stew) together with wine at the end of the day.
I wasn't sure what I was looking for from this pilgrimage (or even if it was one). Before I left, I said it was for a bit of thinking time, a break from technology and that, in a small act of faith, I would let go of my need for control, and trust that I would find a bed each night.
I always found a bed (if not always blankets). I also found solitary paths, serendipitous meetings, shared mild insanity, compassionate fellow pilgrims (peregrinos) and an overwhelming sense of gratitude. And, for the next two months as I travelled around Europe, I kept finding yellow arrows pointing me to Santiago.
A HOMECOMING
Louise Moolman, Bagshot (Sacha de Klerk's mother, Toronto)
If I were to print off my family tree it would stretch for over a mile. I have been collecting names, dates, stories and photographs over the past decade to uncover my family's history and heritage. My many journeys to places all over the world took me eventually to Monthelon, in France; and when I arrived, I felt something inside fill me up. The land called to me. The land connected with me as my feet connected with the earth. The vines, the forest, the lake, the old buildings, now housing champagne houses. It was just as I had pictured it.
Five hundred years ago, my French Huguenot ancestors farmed this area and had done so for generations, before they had to pack what they could carry and flee. They secured passage to South Africa via Belgium and were one of the first waves of settlers to the Cape in the 1600s, seeking a country where they could be free from religious persecution.
I could almost hear the horse-drawn carts winding their way around the narrow streets. I ate the bread and drank the local wine. It felt like a homecoming.