---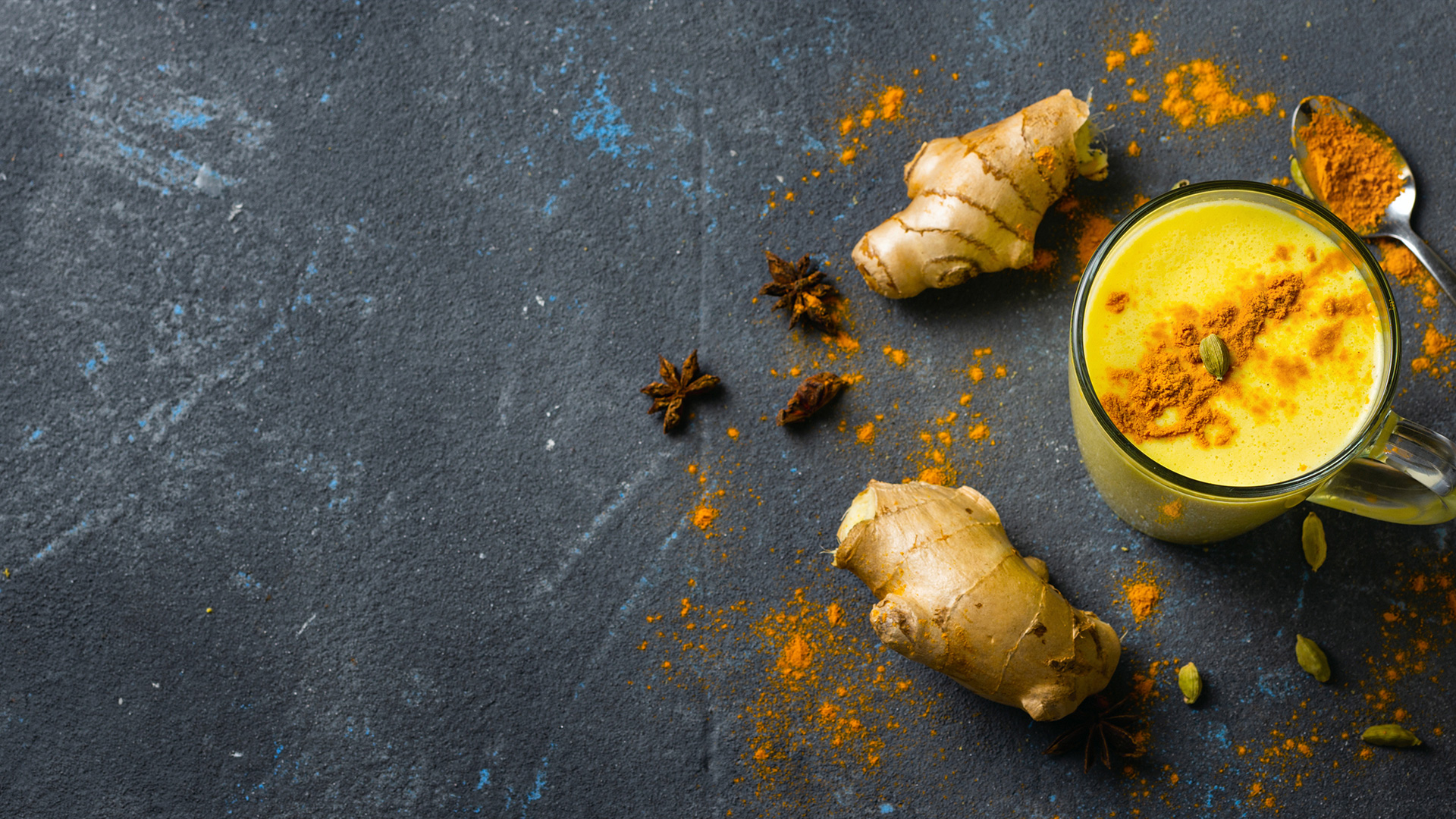 Looking after our immune system
RE | Issue 17 | 2020
—The wonder of ginger, the secrets of beetroot, the sparkling delights of apple cider vinegar—
SABINE MEINERT, MUNICH
I eat freshly cooked, health-giving food to strengthen my immune system and ward off susceptibility to infectious diseases. I do a lot of sports (normally seven times a week), so I rely on diet—and health-giving sleep—to enable me to perform. I live by the saying: you are what you eat.
DRINKS
Hot ginger tea (fresh ginger), with freshly squeezed lemon and a hint of honey

An after sports protein shake using plant-based milk or water, with fruit (frozen strawberries, mangoes)
BREAKFAST
Smoothie bowls with fresh fruit, berries and nuts

Porridge with plant-based milk, fresh fruit, berries and nuts
SUPPER
Vietnamese summer rolls with many fresh herbs, some tofu and lots of chillies

A bowl of red rice or quinoa, fresh vegetables, spinach and fish or tofu

Pea soup with fresh mint

Pumpkin or sweet potato soup with ginger and turmeric
---
SIRI NOMME, LONDON
A diverse diet is the best diet! Personally, I love ginger, blueberries and kale. But the key to using our diet as a tool to keep us fighting fit is to eat as many different types of nutrients and minerals as possible. And after that, take some exercise (twenty minutes, at least, each day).
DRINKS
An apple, carrot and orange smoothie with ginger

A ginger and beet juice smoothie
BREAKFAST
Scrambled eggs, smoked salmon, wholegrain toast
SUPPER
Broccoli, kale and courgette soup
---
IRINI PROUKAKI, ATHENS
Good quality food provides the fuel for our body and mind and assists with the defence of our immune system. It also makes us happy, particularly when it surprises us in the form of energising, sustaining treats.
DRINKS
A banana shake with bananas, full fat fresh milk, liquid vanilla, crushed ice

An orange, banana and mango smoothie with apple juice and oat

A smoothie with orange, apple, banana, kiwi, lime, ground cinnamon and crushed ice
BREAKFAST
Greek yoghurt with oat, strawberries, blueberries, blackberries and honey
SUPPER
Toasted bread with fresh avocado and a poached egg
---
RACHEL ROSENFELD, WASHINGTON DC
Take your middle and pointer fingers and, starting at the outside of your calves, trace up your shins until you reach a little "hole" right at the bottom of each knee cap. Massage into that space for several seconds. And there you have it: acupressure for immunity.

I also take a zinc supplement every other day, and I eat a citrus fruit every day.
DRINKS
Organic sparkling apple cider drinking vinegars, especially cucumber mint, and strawberry basil

Any smoothie, with added apple cider vinegar and ginger

Take celery ribs, ginger root (peeled), green stuff (parsley with stems or kale or spinach), lemon or lime (freshly squeezed), a Granny Smith apple (or straight apple juice), water, ice if you like it—blend it all—and finally, stir in 2 tablespoons of apple cider vinegar per person.
---
KATIE STOWE, VANCOUVER
I try to keep in mind variety, freshness, balance and simplicity. My go-to ingredients are ginger, garlic, and broccoli—but any diet that includes fresh fruit and vegetables is probably already full of immunity-boosting foods. Food, of course, is just one piece of the immunity puzzle.
DRINKS
Elderberry gin fizz

Ginger turmeric tea with black pepper

Blueberry smoothie with yogurt or kefir
BREAKFAST
Mushroom, spinach and feta frittata
SUPPER
Orecchiette pasta with broccoli sauce
---
MIRIAM DAVIES, LONDON
Eating a rainbow of fruit and vegetables each day provides all the vitamins and nutrients we need. Beetroot, broccoli, blueberries and mint plus cinnamon and ginger feature in my diet at least every other day! Now that I have a garden, I have started eating dandelion: the entire plant (leaves, flowers and root) is a rich source of goodness. The flowers look beautiful in a risotto.
DRINKS
Ginger or mint tea, hot or chilled, no sugar
BREAKFAST
Porridge made with jumbo rolled oats and blueberries, served with fresh fruit or cinnamon and mixed seeds
SUPPER
A stir fry with tofu, fish or chicken with strips of red and yellow pepper, red onion, broccoli and fresh ginger

Beetroot soup with a swirl of sour cream and a slice of wholemeal bread

Beetroot hummus with feta cheese and toasted pitta
COOKING BEETROOT
Beetroot hummus
2 medium raw beetroots (about 250g)
400g can chickpeas
1 garlic clove
½ tsp sea salt
2 tbsp tahini
2 tbsp olive oil
1 tbsp lemon juice
50g feta, crumbled (garnish)
Fresh herbs (coriander, mint, parsley, dill), roughly chopped (garnish)
Toasted pitta breads (on the side)

1 Wash the beets and steam for between 20 and 40 minutes. Meanwhile, drain the chickpeas, reserving the liquid in a jug and chilling it in the fridge.
2 The beets are ready when a knife slides easily into the centre. When cool, roughly chop the beets and put in a food processor.
3 Add the rest of the hummus ingredients, along with 2 tbsp of the chilled chickpea liquid and whizz until totally smooth. Drizzle in more chickpea liquid, a little at a time, until the hummus is the perfect consistency to dip into (another 1 to 3 tbsp is usually about right).
4 Taste and adjust the seasoning as required. Spoon into a serving bowl and garnish with crumbled feta and herbs. Serve the toasted pitta on the side.
Beetroot soup
4-6 tbsp sour cream
1-2 tbsp finely chopped chives
450g beetroot
15g butter
110g chopped onions
Salt and freshly ground pepper
1 litre chicken or vegetable stock

1 Wash the beetroot under the cold tap. Don't scrub; simply rub off any earth with your fingers. Steam the beetroot for between 20 minutes to 40 minutes depending on their size. The beetroot are cooked when they slice easily. Chop when cool.
2 Melt the butter in a saucepan over a medium-low heat. When it foams, add the onion. Season well, stir, then cover with a 'lid' made from baking parchment, putting the paper right on top of the onions. Cover the pan, turn the heat low and sweat over a gentle heat for 10 minutes. Meanwhile, bring the stock to the boil.
3 Add the beetroot to the onions with the stock. Season, then purée. Reheat, adding more stock if you like, and adjust the seasoning.
4 Serve garnished with swirls of sour cream and chopped chives.

U.S. measurements 125g butter = ½ cup |100g caster sugar = ½ cup | 180g flour = 1 ½ cups plus 1/8 cup cornflour