---
Mineros Tradicionales – Caso Marmato
Publication | Marzo de 2017
Con el propósito de que nuestros clientes estén siempre informados, nos es grato informarles sobre el último fallo de la Corte Constitucional en materia de participación ciudadana y consulta previa para el caso de los mineros tradicionales de Marmato (Sentencia SU 133 de 2013).
Aspectos analizados por la Corte Constitucional:
La cesión a favor de Gran Colombia Gold de títulos mineros que están ubicados en la parte alta del cerro El Burro, los cuales se encontraban reservados para el ejercicio de pequeña minería.
La decisión de hacer efectivo el desalojo de los mineros tradicionales en el marco de un proceso de amparo administrativo que ordenó cerrar y desalojar la mina Villonza ubicada en el cerro El Burro, donde los cuatro accionantes ejercen su oficio de mineros tradicionales desde 2011.
Argumentos de la Corte Constitucional:
La Corte determinó que la autorización de la cesión de derechos mineros puede, eventualmente, generar una serie de impactos que deben someterse a espacios de participación (y de consulta previa si es necesario), con las personas, familias y comunidades potencialmente afectadas por la medida, y que la identificación de dichos impactos corresponde a la Autoridad Minera.
La Corte explicó que la autorización de las cesiones de explotación en Marmato, en este caso particularísimo, afectó a los mineros tradicionales, a los habitantes de Marmato y a las comunidades indígenas y afrocolombianas que habitan en el municipio, ya que:

Es una población que históricamente se ha dedicado a la minería tradicional.

La relación de Marmato con la minería es tan extensa, que incluso hay leyes de la república que reparten el recurso minero democráticamente en el cerro El Burro.

La práctica de modos tradicionales y repartición democrática hacen parte de la identidad cultural del pueblo Marmateño, que además constituyen fuente básica de subsistencia.
Decisión de la Corte Constitucional:
La elaboración de informes con información acerca de las medidas a discutir en un proceso participativo y de consulta previa, por parte de la ANM, la Alcaldía de Marmato y la Gobernación.
Agotar un proceso participativo con la población de Marmato, los mineros tradicionales y demás actores involucrados, además de un proceso de consulta previa con comunidades indígenas y afrocolombianas, para la identificación de los impactos que se derivaron de la autorización de la cesiones de títulos mineros en el cerro El Burro y para acordar las medidas encaminadas a salvaguardar el derecho a ejecutar labores de exploración y explotación minera en la parte alta del cerro El Burro, para garantizar la subsistencia, a través de emprendimientos autónomos de pequeña minería.
Dejar sin efectos la resolución que resuelve el amparo administrativo y que ordena el desalojo de los mineros tradicionales en el cerro El Burro.
En caso de tener cualquier inquietud o requerir asesoría especial en alguno de estos temas por favor no duden en comunicarse con nosotros y con gusto podremos asistirlos en los diferentes asuntos.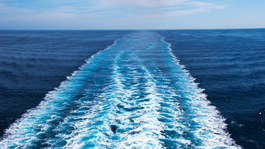 Publication
Women at sea: What you don't see
Nina Varumo is a freelance portrait and documentary photographer based in Stockholm. A recent project of hers Kvinnor till sjöss ('Women at sea') is on ongoing photo series highlighting the working life of female seafarers in order to change the stereotypical image of what and who is a seafarer.
Publication
"Double materiality": What does it mean for non-financial reporting?
Companies have been publicly reporting on their financial performance for over a hundred years. However, they are increasingly having to make public non-financial disclosures relating to sustainability and environmental, social and governance (ESG) matters as a result of rules, laws and regulations issued by stock exchanges, governments and regulators worldwide.