---
Global asset management quarterly - The Middle East
Developments and market trends in the Middle East
Global | Publication | May 2018
Abu Dhabi Global Market
Authors: Adjou Ait Ben Idir and Hiba Al Shriedeh
Abu Dhabi Global Market (ADGM), the UAE's newest financial free zone, has grown rapidly since its establishment in 2013, and declared itself fully operational and "open for business" in 2015. Looking at the success of the Emirate of Dubai's Dubai International Financial Centre (DIFC), ADGM aims at becoming a global centre for business and finance, connecting the economies of the Middle East, Africa and South Asia. ADGM was named Financial Centre of the Year (MENA) for the second consecutive year by the Global Investor/ISF publication in November 2017.
Background
ADGM is based in Abu Dhabi, the capital and seat of government of the United Arab Emirates and the largest of the seven emirates. Abu Dhabi accounts for two thirds of the approximately $400 billion UAE economy, accounts for 60 per cent of the UAE's investable wealth, and 75 per cent of the UAE's total assets under management. It is against this background that ADGM has established itself as a broad-based financial services hub for local, regional and international institutions. Initially focussed on the sectors of private banking, wealth management and asset management, it is now looking to grow into the areas of funds, family offices, FinTech and aviation financing.
Business environment
In a similar fashion to the DIFC, ADGM offers an attractive business environment, with 100 per cent foreign ownership allowed, a zero percent tax rate for 50 years and the ability to repatriate profits and capital. It has its own legislative infrastructure and judicial system, governed by three independent authorities: the Registration Authority, the Financial Services Regulatory Authority (FSRA) and the ADGM Courts.
Business activities that may be carried on in ADGM are categorised into financial, non-financial and retail activities. All financial activities are regulated by FSRA. These include businesses such as banks, brokers, insurance intermediaries and asset managers. Non-financial activities broadly cover the controlled activities of professional services as well as general service provision (excluding retail related services), foundations and corporate vehicles. Retail activities cover the sale without transformation of new and used goods mainly to the general public, as well as personal services and food outlets.
Legislative infrastructure and judicial system
Taking a subtly different approach to the DIFC and other free zones, ADGM has adopted English common law (including the principles and rules of equity) and an extensive list of English statutes by reference, subject to certain modifications as required by ADGM.
The ADGM Court rules feature many of the typical features of common law courts, including the possibility of obtaining summary judgement, interim protective measures and security for costs. Hearings are held in public (unless specifically directed by the court to be held in private) and conducted in English. In an effort to increase the international appeal of the jurisdiction of the ADGM Courts, sittings and other business of the ADGM Courts may be conducted at any place in the world and may be conducted by videoconference, aiming to provide a fully "end-to-end" digital judicial experience.
Arbitration
Whilst the DIFC has now established itself as a popular venue for arbitration in the UAE, ADGM enacted its own arbitration regulations only recently in 2015.
Unlike its body of substantive laws, its arbitration regulations are based upon international standards rather than English law, namely the United Nations Commission on International Trade Law (UNCITRAL) Model Law on International Commercial Arbitration. This allows parties to agree to waive any right to apply to set aside an award (resulting in a final, unappealable award), and permits consolidation and joinder by consent. There is only limited scope for the disclosure of the existence of arbitration proceedings and the award, and there is a requirement that court proceedings related to arbitration are held in closed court.
The International Court of Arbitration of the International Chamber of Commerce (ICC) has recently announced the establishment of its MENA representative office in ADGM (the ADGM Arbitration Centre), making the jurisdiction convenient for access to the ICC's administrative functions. This is expected to open for business in early 2018.
FinTech and Cryptocurrencies
ADGM has ambitious aims in the FinTech sector, aiming to be the FinTech hub and nexus for the GCC and MENA region. It has recently launched the ADGM RegLab, a FinTech regulatory laboratory. This is a specially-tailored regulatory framework to allow companies to experiment with new products and services within a controlled environment, but without immediately being subject to the full suite of regulatory requirements that would otherwise apply to traditional financial services firms. The ADGM RegLab is the first of such FinTech "regulatory sandbox" frameworks in the MENA region, and describes itself as the world's second most active FinTech sandbox, preceded only by London. The first set of 5 RegLab firms were admitted in May 2016, with 11 more in October 2017. Applications are currently open for firms that wish to apply to be in the next cohort, closing on 10 May 2018. ADGM's achievements in FinTech earned its position as the Top MENA FinTech Hub by Deloitte in 2017.
The jurisdiction is also keen to embrace innovation and other technologies. The Chairman of ADGM in February 2018 called cryptocurrencies "the way of the future", and has noted that ADGM is working to understand the cryptocurrency space before potentially launching a platform for cryptocurrencies. Guidance has recently been issued on the approach of FSRA to cryptocurrency regulation.
Conclusion
ADGM is still a new and growing jurisdiction. It remains to be seen whether ADGM will become a serious contender to the DIFC as the "go to" financial centre in the UAE, or indeed whether the UAE can support two such international financial centres within its borders. ADGM has however established itself as an interesting new jurisdiction to watch in the UAE and wider MENA region, with the traditional draw of a free-zone business environment coupled with the benefits of a direct application of English law and a focus on emerging technologies.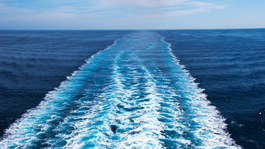 Publication
Women at sea: What you don't see
Nina Varumo is a freelance portrait and documentary photographer based in Stockholm. A recent project of hers Kvinnor till sjöss ('Women at sea') is on ongoing photo series highlighting the working life of female seafarers in order to change the stereotypical image of what and who is a seafarer.
Publication
"Double materiality": What does it mean for non-financial reporting?
Companies have been publicly reporting on their financial performance for over a hundred years. However, they are increasingly having to make public non-financial disclosures relating to sustainability and environmental, social and governance (ESG) matters as a result of rules, laws and regulations issued by stock exchanges, governments and regulators worldwide.