---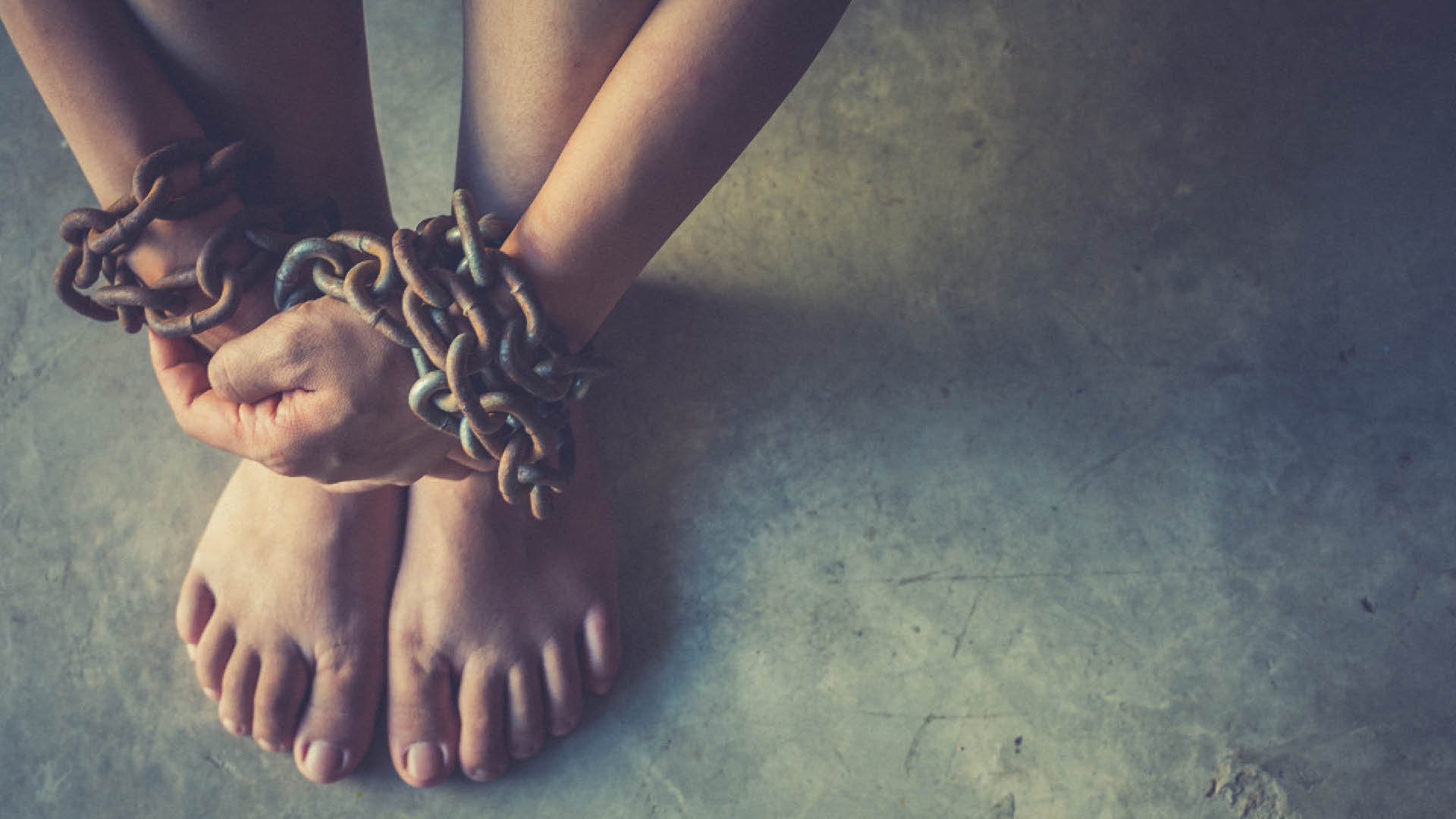 The EU adopts its first sanctions under its new global human rights sanctions regime
Global | Publication | March 2021
The sanctions space is very active and changes are made frequently. This publication is current as of March 26, 2021.
On December 7, 2020, the Council of the European Union (EU Council) adopted a Decision and a Regulation implementing a new sanctions regime allowing it to take restrictive measures against legal and natural persons involved in serious human rights violations. This new sanctions regime, following the approach of the UK and several countries, provides for sanctions such as travel bans and the freezing of assets, regardless of where in the world the human rights violations occurred.
Background to the EU regime
This is not the first sanctions regime targeting perpetrators of human rights violations around the world. This new framework is the latest in a recent trend following the adoption of the Global Magnitsky Human Rights Accountability Act in the United States in 2016, authorizing targeted sanctions on individuals involved in human rights abuses worldwide.
Since then, several countries have adopted similar sanctions regimes including Canada, Estonia, Latvia and Lithuania. In July 2020, the UK introduced the Global Human Rights Sanctions Regulations (summarised below), pursuant to which the UK Government can impose sanctions on persons designated as "perpetrators of the worst human rights abuses", which at the time of writing targets 71 individuals and entities involved in human rights violations in Russia, Saudi Arabia, Myanmar and North Korea. Australia is also expected to introduce similar sanctions for individuals involved in human rights violations or corruption.
The adoption by the EU of such an extraterritorial human rights sanctions regime is a significant and critical development, as the EU will now be able to target human rights violations without being limited to existing geographical sanctions regimes. This new regulation follows the EU Action Plan on Human Rights and Democracy 2020-2024, wherein the EU committed to developing a new horizontal EU global human rights sanctions regime to tackle serious human rights violations and abuses worldwide.
Broad scope of human rights violations
Under this Council Regulation (EU) 2020/1998, restrictive measures can apply to individuals or entities (including State and non-State actors) involved in genocide, crimes against humanity and serious human rights violations or abuses such as torture, slavery, extrajudicial, summary or arbitrary executions and killings, enforced disappearance of persons and arbitrary arrests or detentions.
The new sanctions regime also targets other human rights violations or abuses that are widespread, systematic or are otherwise of serious concern as regards the objectives of the common foreign and security policy set out in Article 21 of the Treaty of the European Union. This can include trafficking in human beings, sexual and gender-based violence, or violations or abuses of freedoms (freedom of peaceful assembly and association, freedom of opinion and expression or freedom of religion or belief).
Restrictive measures and humanitarian derogations
Under this new regulation, sanctions of listed individuals and entities can include:
the prohibition against listed individuals entering into or transiting through the territories of Member States;
the freezing of funds and economic resources belonging to, owned, held or controlled by listed individuals, bodies and entities; and
the prohibition against persons and entities in the EU making funds or economic resources available to listed individuals and entities.
The EU Council, acting unanimously, is to establish and amend the list of sanctioned persons (known as the Consolidated List) upon a proposal from an EU Member State or the High Representative of the EU for Foreign Affairs and Security Policy. In addition, Member States are required to designate competent authorities in each Member State to implement the Regulation, noting that the EU regime provides for several derogations for the freezing of assets on listed individuals and entities if necessary to satisfy the basic needs of the listed persons and their dependent family, the payment of professional fees associated with legal services or humanitarian purposes.
As for the first sanctions under this new regime, on March 2, 2021, the EU added four Russian officials to the Consolidated List for serious human rights violations linked to their roles in the treatment of Russian opposition leader, Alexei Navalny, marking the first listings under the EU human rights sanctions regime. In addition, on March 22, 2021, the Council decided to impose restrictive measures on eleven individuals and four entities responsible for serious human rights violations and abuses, among other in relation to the Uyghurs in Xinjiang in China. These sanctions also concern the repression in the Democratic People's Republic of Korea, extrajudicial killings and enforced disappearances in Libya, torture and repression against LGBTI persons and political opponents in Chechnya in Russia, and torture, extrajudicial, summary or arbitrary executions and killings in South Sudan and Eritrea.
UK Regulations
The UK Regulations, enacted earlier in 2020, represent the first occasion whereby the UK Government has imposed unilateral sanctions under UK national law since its departure from the EU. The UK Regulations constitute secondary legislation laid down under the UK Sanctions and Anti-Money Laundering Act 2018, which was enacted to provide a domestic legal framework that would enable the UK to continue implementing pre-existing EU sanctions throughout the Brexit transition period.
The UK Regulations apply globally in relation to the conduct of all UK persons, and all companies established or conducting business in the UK, including branches of UK companies based overseas. The UK Regulations provide for the freezing of funds and economic resources, as well as travel-bans against designated persons, subject to limited exceptions and licenses. The UK Regulations also seek to deter, or ensure accountability for, activities which amount to serious violations of the right to life; the right not to be subject to torture, or cruel inhuman or degrading treatment or punishment; and the right to be free from slavery. Failure to comply with, or seeking to circumvent, the UK Regulations can amount to a criminal offence punishable by a fine and/or imprisonment.
On March 22, 2021, in a move coordinated by the international community, the UK also announced sanctions against 4 Chinese government officials and a Xinjiang security body for systemic violations against Uyghurs and other minorities.
It is important that EU or UK companies, or those operating in the EU or UK, consider the involvement of EU and UK sanctioned persons in their business activities, including in terms of their customers and counterparties (and beneficial owners of such entities). It is worth noting that, as of January 1, 2021, companies conducting business with an EU or UK nexus need to screen against both the EU Consolidated List and UK sanctions lists, given the potential for differences between the two regimes.
About our Business and Human Rights and Sanctions practices
Norton Rose Fulbright has a cross-jurisdictional team of lawyers that is dedicated to helping companies manage corporate social responsibility and address human rights concerns. This group monitors business and human rights legislative developments for companies on a global basis.
If you have any queries in relation to these specific sanctions measures, or sanctions in general, please contact Christian Dargham (Paris) or David Harris (London).
The authors are grateful to Stéphanie Tchanon, trainee lawyer, and Ramzia Khulmi, associate, for their assistance in preparing this article.

Publication
EU Taxonomy Regulation and aviation: A transition to sustainability
On 5 April 2023 the long-awaited draft amendment to Delegated Act EU 2021/2139 including draft technical screening criteria in Annex 1 (the Draft Delegated Act) was published by the European Commission heralding the inclusion of aviation as a transitional activity within the EU Taxonomy Regulation. Following consultation, the draft was then updated on 13 June 2023 and published as part of the European Commission's sustainable finance framework.