---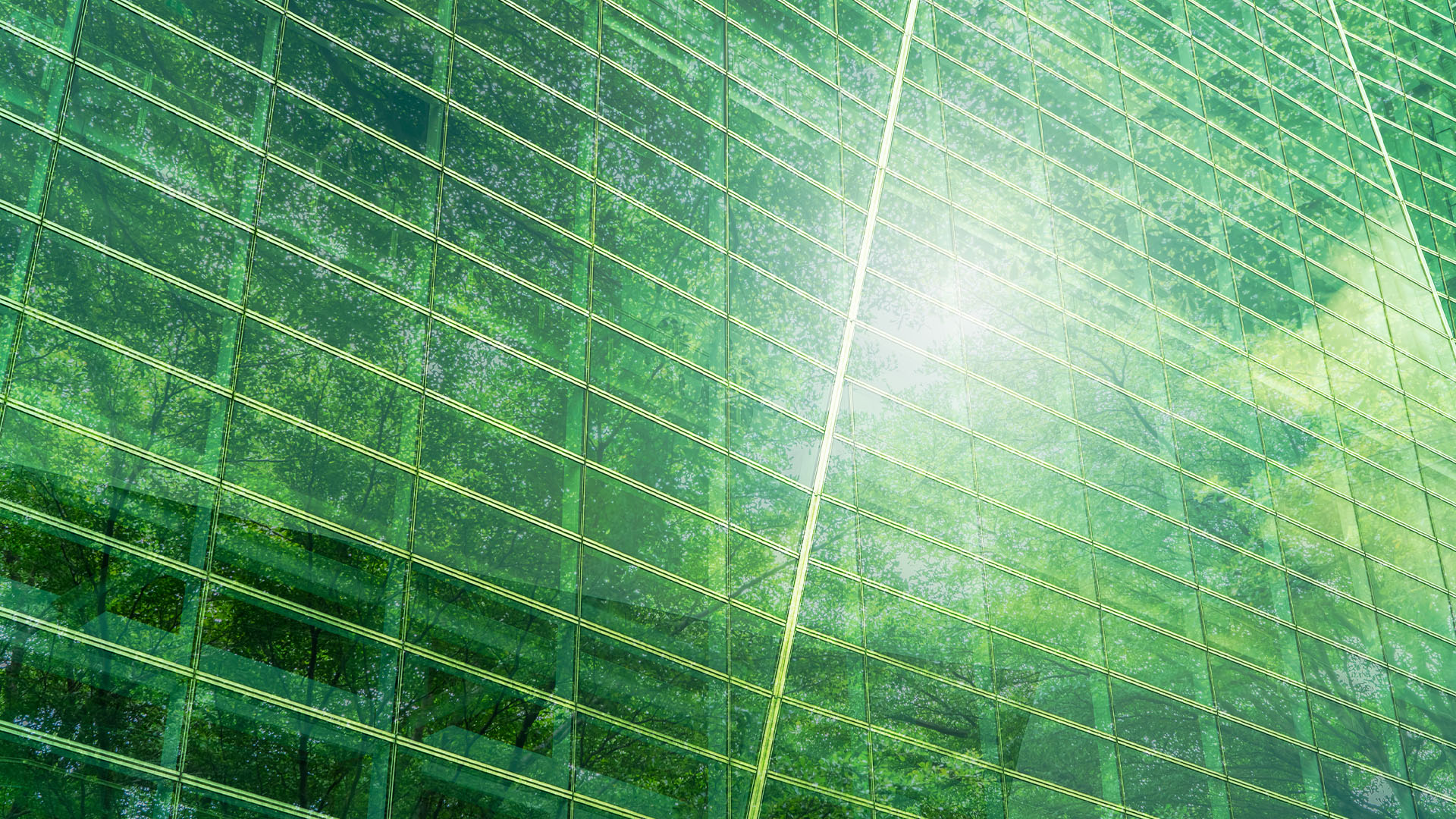 Consultation opens on proposed Safeguard Mechanism reforms
Australia | Publication | January 2023
On 10 January 2023, the Australian Government Department of Climate Change, Energy, the Environment and Water (DCCEEW) opened consultation on proposed reforms to the Safeguard Mechanism.
The proposed reforms to the Safeguard Mechanism would require Australia's largest emitting facilities to reduce their greenhouse gas (GHG) emissions at a pace necessary for Australia to meet its recently legislated commitment of reducing national emissions to 43% below 2005 levels by 2030.
The emissions of facilities covered by the Safeguard Mechanism would be capped at 100MtCO2e by 2030, which is a reduction on the 137 MtCO2e emitted in 2020-21.
Also on 10 January 2023, DCCEEW opened consultation on a $1.9 billion "Powering the Regions Fund" (PRF) that would (amongst other things) allocate funds to drive low-emissions technologies and support facilities impacted by the proposed changes to the Safeguard Mechanism.
Background
The Safeguard Mechanism was established in 2016, and creates a framework through which Australia's largest emitting industrial facilities (those with scope 1 emissions of more than 100,000 tonnes of carbon dioxide equivalent per year) must ensure their GHG emissions do not exceed emissions limits known as baselines. If the scope 1 emissions of a facility exceed the nominated baseline, the operator of the facility may surrender Australian Carbon Credit Units (ACCUs) in order to offset the emissions exceedance.
In its current form, the Safeguard Mechanism does not require facilities to reduce their emissions in alignment with Australia's 2030 climate commitments, because the existing baselines that apply to facilities are not reduced downwards over time.
Rather, the existing baselines were designed for the purpose of ensuring that industrial emissions did not increase in a manner that offset the emissions reductions achieved by Australia's Emissions Reduction Fund. This purpose has not been achieved, with the GHG emissions of covered facilities increasing 7% since the Safeguard Mechanism was implemented in 2016.1
The proposed reforms are therefore needed to drive emissions reductions across industry.
Overview of Safeguard Mechanism reforms
The proposed Safeguard Mechanism reforms would be facilitated through both primary and subordinate legislative amendments.
To amend relevant primary legislation the Safeguard Mechanism (Crediting) Amendment Bill 2022 was introduced to Parliament on 30 November 2022. Additionally, the Government has now released an exposure draft of the National Greenhouse and Energy Reporting (Safeguard Mechanism) Amendment (Reforms) Rules 2023 that would amend the relevant subordinate legislation.
The Australian Government forecasts that the proposed reforms would result in Safeguard-covered facilities reducing their emissions by 4.9 % each year to 2030, or an estimated 205 million tonnes of reduction by 2030.
We explore each of the key components of the proposed reforms in greater depth below.
Baseline setting
The tightening of baselines to industry standards would occur progressively, allowing facilities the time to transition to low-emissions technologies. For facilities with an existing baseline, a 'hybrid approach' to tightening baselines is proposed which would initially be based on site-specific levels, and transition to industry average benchmarks by 2030.
Existing Safeguard-covered facilities would all be transitioned to production-adjusted baselines (ie baselines that can be adjusted based on an industrial facility's production, which allows a facility to increase production). Other forms of baselines (reported, calculated or fixed) would no longer be available from 2023-24.
The site-specific emissions-intensity values of existing facilities would be reset using historic data, specifically the middle two values of the four preceding years of data. Existing facilities would need to apply for these updated values by 30 April 2024. These applications are to be supported by an audit.
For new facilities, baselines would be set at international best practice levels, adapted for an Australian context. For existing facilities that begin producing new products, they must also meet these international best practice levels for those new products.
Existing production variable definitions would be reviewed and remaining production variables would be determined and published by the Government. Industry average benchmarks would also be determined and published by the Government.
Declining Baselines
As noted above, emissions baselines are proposed to decline at a set rate of 4.9% each year to 2030. The decline rate has been set based on Australia's 2022 emissions projections, with a 1.3% buffer built in to account for uncertainty, for example with regards to the number of new facilities and the possibility of higher than expected production growth at existing facilities.
Beyond 2030, the rate that emissions baselines decline would be reviewed and set in 5 year blocks, at rates necessary to reach Australia's net zero target by 2050. For example the decline rates for 2030-31 to 2034-25 would be set by 1 July 2027.
Baselines would decline for all Safeguard facilities at the same rate, with the exception of certain facilities discussed below.
Flexibility measures for certain facilities
Certain "emissions-intensive, trade exposed" (EITE) facilities would be able to access financial support and potentially a lower baseline decline rate.
There are two categories of EITE facilities:
Trade exposed facilities, which are facilities that relate to a commodity with a trade share above 10% (which covers approximately 80% of Safeguard facilities); and

Trade exposed, baseline-adjusted facilities, which are facilities that are trade exposed,

and

have an elevated risk of carbon leakage, as the declining baselines may render them uncompetitive internationally.
Both categories of EITE facilities could access the $600 million allocated as part of the PRF for grants to support decarbonisation activities.
Only trade exposed, baseline adjusted facilities could apply for and be granted a lower baseline decline rate than the uniform 4.9% decline rate.
In addition to the above, all Safeguard-covered facilities would remain able to apply for multi-year monitoring periods until 2030, after which the continued availability of multi-year monitoring periods would be reviewed. Multi-year monitoring periods would allow Safeguard-covered facilities that exceed their baseline in a financial year, to apply to average their net emissions over a 2 or 3 year period if that will allow them to emit below their baseline over that period.
Interestingly, the Government indicated that there is strong stakeholder interest in the introduction of an Australian version of the European Union's Carbon Border Adjustment Mechanism (CBAM), and the Government will undertake a review to explore policy options to further address carbon leakage.
Crediting arrangements to be modified
Facilities that exceed their baseline would remain able to surrender credits to meet their compliance obligations. Credits could be either ACCUs or the proposed new Safeguard Mechanism Credits (SMCs).
SMCs are a proposed new type of credit generated by facilities that emit below their baseline. The introduction of SMCs is intended to financially incentivise facilities to do more than reduce their emissions to just below their baseline.
Once generated, SMCs could be traded to companies that emit above their baselines, or banked by the lower-emitting facility to use at a later time if their emissions happen to exceed their baseline. Banking of SMCs is proposed to be unlimited until 2030, meaning that SMCs could be used by a facility for compliance purposes in any year up to 2030, regardless of when they were issued.
Interestingly, facilities would also be able to "borrow" up to 10 percent of their baseline each year (i.e. in circumstances where they are unable to achieve their baseline), and an interest rate of 10% would be applied in the subsequent year.
Arrangements for the generation of ACCUs by Safeguard facilities would be changed. Safeguard facilities would no longer be able to register new Emissions Reduction Fund (ERF) projects to generate ACCUs based on the reduction of emissions at a Safeguard facility. Existing ERF projects already registered at a Safeguard facility could continue to generate ACCUs, but would not be able to enter into new contracts for the Government purchase of ACCUs generated from the project.
The reforms would include a cost containment measure (or a price ceiling) on ACCUs for purchase by facilities that need them for Safeguard Mechanism compliance. The price ceiling is proposed to be $75 per ACCU in 2023-24, increasing with CPI plus 2% each year.
It is also worth observing that the Safeguard Mechanism reforms would not initially recognise carbon credits generated under international schemes. The inability to use international units for compliance purposes is expected to drive demand for ACCUs and is a reason why the price ceiling has been proposed. It is notable that since the announcement of the proposed reforms, there has been significant trading activity taking place of ACCUs in the mid $30 range.
To read more about potential reforms to the generation and trading of ACCUs, please refer to our recent publication on the findings of the Independent Review of ACCUs.
Next steps
Stakeholders have an opportunity to provide feedback on the proposed Safeguard Mechanism reforms and the PRF.
Consultation on the PRF is open until 3 February 2023.
Consultation on the Safeguard Mechanism reforms is open until 24 February 2023.
The Government intends to finalise the legislative instruments to implement the proposed changes by April 2023, so that the changes can commence on 1 July 2023. A further review is planned in 2026-27 to assess the impacts of the reforms and potentially refine the design.
How can we assist you?
If you would like assistance with preparing a consultation submission, or more information on the Safeguard Mechanism reforms, please contact a member of our climate change and sustainability team.
---
Footnotes
1
RepuTex Energy (2021) The Economic Impact of the ALP's Powering Australia Plan, https://www.reputex.com/wp-content/uploads/2021/12/REPUTEX_The-economic-impact-of-the-ALPs-Powering-Australia-Plan_Summary-Report-1221-2.pdf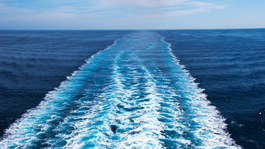 Publication
Women at sea: What you don't see
Nina Varumo is a freelance portrait and documentary photographer based in Stockholm. A recent project of hers Kvinnor till sjöss ('Women at sea') is on ongoing photo series highlighting the working life of female seafarers in order to change the stereotypical image of what and who is a seafarer.
Publication
"Double materiality": What does it mean for non-financial reporting?
Companies have been publicly reporting on their financial performance for over a hundred years. However, they are increasingly having to make public non-financial disclosures relating to sustainability and environmental, social and governance (ESG) matters as a result of rules, laws and regulations issued by stock exchanges, governments and regulators worldwide.