---
Norton Rose Fulbright named MENA Legal Adviser of the Year at IJGlobal Awards 2020
Global | Press release - Recognition | June 2021
Global law firm Norton Rose Fulbright has advised on 20 "Deals of the Year" across multiple regions, and has been awarded MENA legal adviser of the year at this year's IJ Global Awards.
The IJGlobal Awards recognise excellence in the energy and infrastructure sectors, with the publication's accolades representing industry-leading successes from the past year.
Charles Whitney, EMEA head of energy at Norton Rose Fulbright, commented:
"It is a privilege for us to be recognised with this prestigious award. Our team closed a number of high profile and complex project financings in the region, working for top tier developers and lenders in the power and renewables sector. The award is recognition of the team's hard work in implementing our strategy of being a go-to law firm for energy and infrastructure projects in the Middle East and North Africa. We look forward to continuing to support our clients through the impact of the Energy Transition on the Middle East energy market and positioning ourselves to be a contender for the award next year."
Doug Buchanan, co-head of North American infrastructure at Norton Rose Fulbright, said:
"These awards evidence our ability to close the most sophisticated and innovative infrastructure projects being developed around the globe, and are a testament to the dedication and talent of our infrastructure team members."
Martin McCann, partner, Norton Rose Fulbright, said:
"Latin America is seeing a real boom in activity and we are uniquely placed given our pre-eminence in mining which will be vital in the energy transition. This is from copper to Nickel and from Lithium to cobalt. The pipeline for the end of this year and next is even stronger."
The firm advised on 20 award-winning deals at the IJGlobal Awards:
Middle East & North Africa
MENA Power - Fujairah F3 Independent Power Project
Advised the Japan Bank for International Cooperation (JBIC), Mizuho Bank Ltd, Sumitomo Mitsui Banking Corporation, Sumitomo Mitsui Trust Bank Limited, BNP Paribas Fortis SA/NV and Standard Chartered Bank on the US$941 million financing of the Fujairah F3 Independent Power Producer (IPP) project in the United Arab Emirates (UAE). Lead partner: Julien Bocobza, Robin Balmer and Chris Down.
MENA Renewables - DEWA V
Advised as international and UAE legal advisers to the Senior Lenders and Equity Bridge Lenders in respect of the development and financing (both conventional and Islamic) related aspects of the 900MW photovoltaic fifth phase of the Mohammed bin Rashid Al Maktoum Solar Park. The Project will be co-owned by ACWA Power, Gulf Investment Corporation G.S.C. and Dubai Electricity and Water Authority. Lead partners: Paul Mansouri, Robin Balmer and Joanne Emerson-Taqi.
Renewables CSP - Noor Midelt SCP-PV
Advising Masen on the project financing of the Noor Midelt Project for an aggregate capacity of 800MW of solar hybrid CSP and PV technologies. With a CSP gross capacity between 150MW and 190MW, and a PV capacity that will be optimised by the bidder based on his design, the Midelt first phase Projects will have an overall capacity estimated around 800MW. Lead partners: Anne Lapierre and Alain Malek.
MENA Water Desalination - Jubail 3A
Advising BNY Mellon Corporate Trustee Services Limited (as Offshore Security Trustee) on the English law finance documents in relation to the $650 million financing of development of the Jubail 3A Independent Water Project plant to be developed by ACWA Power in the Kingdom of Saudi Arabia. This is a greenfield sea water reverse osmosis (SWRO) desalination project that, once complete, will generate 600,000 m3 of potable water/day to address water shortage issues in the Kingdom. ACWA Power will lead a consortium (including Gulf Investment Corporation (GIC) and Al Bawani Water & Power Company (AWP)) to design, construct, and commission, operate and maintain the desalination plant as well as associated potable water storage and electrical special facilities. This SWRO desalination project is the fourth to be awarded in the Kingdom of Saudi Arabia over the last 3 years and is part of the largest public-private partnership desalinated water procurement program in the world. Lead partner: Farmida Bi.
MENA Water Wastewater - Umm al Hayman
Advised the Partnership Technical Bureau (PTB) and the Ministry for Public Works of Kuwait (MPW) on the Umm Al Hayman Wastewater Project (Project) for over 9 years to bring this project to financial close. The Project comprises of the design, financing, building, rehabilitation, testing, commissioning, operation and maintenance of a new WWTP and wastewater distribution network. With a daily capacity of up to 500,000 cubic metres, the plant will serve a region of 1.7 million people. Lead partners: Joanne Emerson-Taqi and Paul Mansouri.
MENA Editor's Choice – Umm al Quwain
Advising the lenders, Standard Chartered Bank, Korean Development Bank, MUFG, to the consortium comprising ACWA Power and Mubadala in respect of the Umm Al Quwain 150 MIGD IWP, the first IWP project of its type procured by the Federal Electricity and Water Authority. Lead partner: Paul Mansouri.
North America
North America Oil & Gas Canada - Coastal Gaslink Pipeline
Norton Rose Fulbright advised Royal Bank of Canada as the joint lead arranger and joint bookrunner in financing TC Energy's Coastal GasLink Pipeline. The financing consists of a C$6.6bn senior secured credit facility that comprises of a C$6.4bn construction facility and a C$200m letter of credit facility. Lead partners: Rick Borden, Jennifer Kennedy, Matthew Longstaff.
North America Social Infrastructure Utilities P3 - University of Iowa Utility System P3
Represented Hannon Armstrong in connection with its $115 million preferred equity investment in the $1.165 billion University of Iowa (UI) Utility System P3, a long-term lease and concession of the University's utility system, which was awarded to a concessionaire formed by Meridiam and ENGIE. Lead partner: Todd Alexander.
Canada Transport Greenfield - Highway 104 PPP
Advised BBGI Canholdco Inc. (BBGI) in connection with a design-build-finance-maintain (DBFM) project to upgrade Highway 104 in Nova Scotia, including twinning a 38 kilometer portion of the highway. BBGI is a 50 percent partner in Dexter Nova Alliance (DNA), the special purpose entity that entered into a project agreement with the Province of Nova Scotia. Our primary role was to advise BBGI on the terms of the DNA partnership agreement and related matters among the partners. Construction is expected to be completed in 2023. Lead partners: Greg Lewis and Doug Buchanan.
Latin America
LATAM Mining - Project Serrote
Advised Appian Capital Advisory ("Appian") as sponsor on the project financing of the Serrote copper and gold mine in Brazil, owned by Mineração Vale Verde do Brasil Ltda (the "Project"). Appian is the investment advisor to private equity funds of over US$1.2bn that invest solely in mining and mining-related companies. The financing package includes a US$140m committed senior secured project financing facility from ING Capital LLC, Société Genéralé and Natixis, New York Branch, as well as an uncommitted accordion facility for up to US$20m and working capital trade financing from a major international trader. The intention is that a royalty is also purchased in the Project. The financing package will be used for completion of the construction of the 4.1 million tonnes per annum Project, expected to achieve first production in the second half of 2021. Lead partner: Martin McCann.
LATAM Power Transmission - Alupar Transmission Line
Advised client Alupar Investimento S.A. (Alupar) in the signing of a US$163.5 million project financing for a transmission line in Colombia through its subsidiary, Transmisora Colombiana de Energia S.A. E.S.P (TCE). The groundbreaking transaction marks the first international project financing of a transmission line in Colombia. Lead partner: Daniel Spencer.
Asia Pacific
APAC Mining - Okvau Gold Mine
Advised Emerald Resources on the US$60 million debt facility provided by Sprott Private Resource Lending II for the development and expansion of the Okvau Gold Project in Cambodia, located approximately 275 km north-east of Cambodia's capital Phnom Penh, the first ever project financing of a mining project of any sort in Cambodia. Lead partner: Alen Pazin.
APAC Power Cogeneration - Rayong Co-Generation Power Plant (92MW)
Advising KASIKORNBANK Public Company Limited, Standard Chartered Bank (Thai) Public Company Limited, Sumitomo Mitsui Banking Corporation, Bangkok Branch on the financing of development of a 92MW gas-fired power plant to be developed by Nexif Energy Rayong Co., Ltd. The project will supply electricity to the Electricity Generation Authority of Thailand under a 25-year power purchase agreement and provide energy to industrial customers. Lead partner: Tassanai Kiratisountorn.
APAC Social Infrastructure Primary Financing - South Australian Health and Medical Research Institute Second Building
Acted as legal counsel for CBA in their capacity as development funder for the second South Australian Health and Medical Research Institute building in Adelaide (SAHMRI2). SAHMRI2 is a unique AUD 500+ million infrastructure project developed with funding support from State and Federal governments. The building, known as the Australian Bragg Centre, will house a world-leading proton cancer therapy unit to be delivered by SAHMRI. It will also incorporate education and research and development facilities, creating significant opportunities for the advancement of cancer treatment in Australia and cementing Adelaide as a major centre for innovation. Lead partners: Hamish Dixon and Rob White.
APAC Renewables Solar - Frontier market - Navoi Region Solar PV Plant (100MW) IPP
Advised Masdar on its successful bid to develop a 100 MW solar power project under the WBG's Scaling Solar program, paving the way for 1 GW of Scaling Solar programme (RFPs for 400MW are imminent) and other parallel programmes for ADB and EBRD (1GW each). The project is being implemented through "NUR NAVOI SOLAR" Foreign Enterprise Limited Liability Company, the project company established by Masdar for the purposes of developing the project. "NUR NAVOI SOLAR" Foreign Enterprise Limited Liability Company will sell all of the electrical energy generated by the plant to JSC National Electric Grid of Uzbekistan (NEGU), the state-owned utility company in Uzbekistan, under a 25-year power purchase agreement. NEGU's obligations under the power purchase agreement will be guaranteed by Natixis pursuant to an on-demand letter of credit, which in turn will be backed by a partial risk guarantee from the International Bank for Reconstruction and Development (IBRD). All three major DFIs who are most active in Uzbekistan – ADB, EBRD and IFC – are all participating in the financing. Lead partner: Charles Whitney.
APAC Telecoms Data Centre – Acquisition - AirTrunk group debt financing and sale of majority stake in AirTrunk
Supported hyperscale data centre specialist AirTrunk on the sale process for the acquisition of an 88% equity interest in AirTrunk by a Macquarie-managed infrastructure fund-led consortium and the concurrent financing which leveraged a company-led stapled financing package. The financing established a new global multi-currency syndicated debt facility, which refinanced AirTrunk's existing debt in Australia, Singapore and Hong Kong and has allowed it to continue to expand its market leading position in hyperscale data centres across the Asia Pacific region, including key growth markets like Japan. Norton Rose Fulbright provided technology, property and financing advice in relation to the vendor due diligence process and negotiation of the sale documentation and closing process. Lead partners: Chris Patten and Ka-Chi Cheung, and supported by David Milligan, Yu-En Ong and Janelene Chen.
Europe & Africa
Europe Renewables Offshore Wind - Dogger Bank Wind Farm A and B
Advising a consortium of 29 lenders and three export credit agencies on the financial close of the first two phases of Dogger Bank offshore wind farm. When complete in 2026, it will be the world's largest offshore wind farm. Located in the North Sea more than 130km from the UK's Yorkshire coast, Dogger Bank is a joint venture between Equinor, SSE and Eni. When all three phases are complete, it will have a projected output of 18TWh and could power the equivalent of 6 million UK homes per year, equal to 5% of UK electricity demand. Lead partner: Rob Marsh.
Africa Renewables - Portfolio financing of seven Solar Projects in Angola/Angola solar PV complex
Advising The Ministry of Finance of Angola on the EUR 647 million financing for the development and construction by The Ministry of Energy and Water of Angola of seven solar projects in The Republic of Angola. These projects are Sub-Saharan Africa's largest solar venture and the first solar projects in Angola. With an oil-based economy and population growth exceeding the electrification rate, these projects represent a green milestone for the country and provide a sustainable green alternative fuel source particularly to rural regions which generally rely on diesel generators. These seven projects form part of the implementation of the Angola 2025 Energy Plan, pursuant to which the Angolan government is investing in renewable energies to boost electricity access rates in rural communities. Lead partner: Madhavi Gosavi.
Africa Battery Storage – Golomoti Solar, Malawi
Advising on all aspects of the Golomoti 20 MWac plus 5MW/10MWh battery energy storage solar PV project which is being developed by JCM Power and InfraCo Africa. Golomoti will be the first commercial-scale solar photovoltaic plant in Malawi to include a battery energy storage system. Along with the 60MWac Salima project, which is also being developed by JCM and InfraCo, Golomoti is among the first commercial-scale solar photovoltaic plants in the country. Team advising: Andrew Buisson, Matt Hodkin and Laura Kiwelu.
Europe Editor's choice – Wavemaster
Represented Bibby Wavemaster 2 Limited (BWM2) with a sale and leaseback transaction to enable BWM2 to finance up to 100 per cent of the value of the vessel "Bibby Wavemaster Horizon"). The transaction was arranged by Centrus Asset Management Limited. The vessel is a support vessel operating in the Hohe See and Albatross windfarms in the North Sea. Described as a "walk to work" vessel, it is part workshop/office/accommodation for technicians involved in servicing wind turbines. Lead partner: Richard Howley.
Contacts
Head of Energy, Europe, Middle East and Asia; Partner
Email
charles.whitney@nortonrosefulbright.com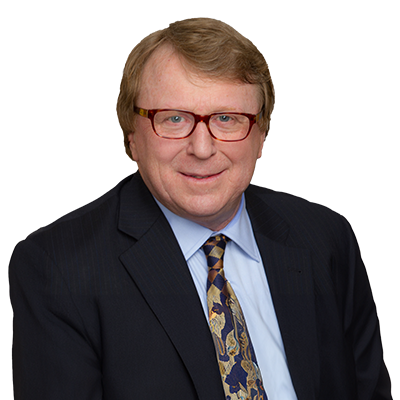 Global Head of Infrastructure and Resources
Email
douglas.buchanan@nortonrosefulbright.com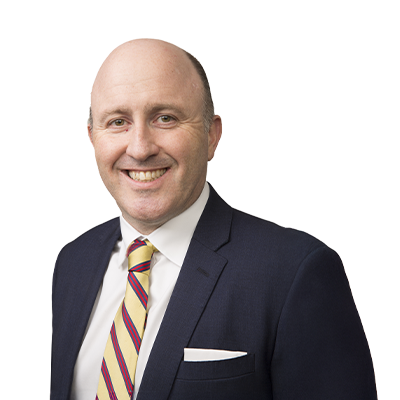 Partner
Email
martin.mccann@nortonrosefulbright.com