---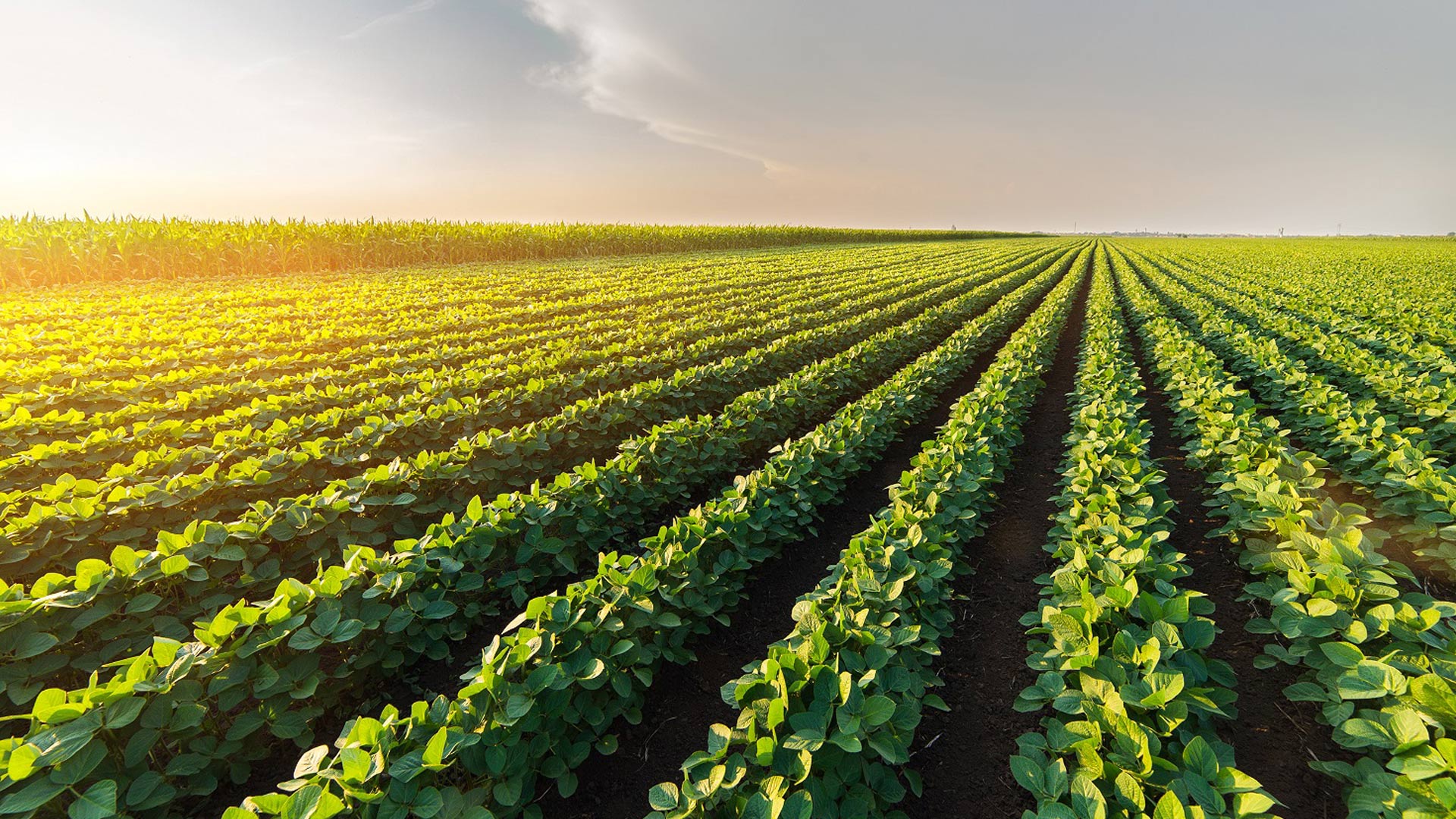 UK Biomass Policy Statement
United Kingdom | Publication | January 2022
On November 4, 2021, coinciding with "Energy Day" at the COP26 UN climate conference in Glasgow, the UK Government's Department for Business, Energy and Industrial Strategy (BEIS) published a policy statement recommitting the UK to growing and harnessing the benefits of sustainable biomass to bring the country towards its 2050 net zero target.
The 45 page policy statement is a direct follow on from the call for evidence that BEIS ran in April 2021 where it invited interested stakeholders to share their views on the availability of sustainable biomass feedstock from both the UK and international sources, the broader supply chain and actual and potential end uses. The call for evidence also sought input on what the sustainability criteria and accounting methodologies should be for emissions from biomass use, and what industry thought of the prospects for bioenergy with carbon capture and storage technologies (also known as BECCS) which could, in theory, deliver negative emissions contributions.
The call for evidence and now this policy statement are ultimately just stepping-stones for the eventual release of a "Biomass Strategy" paper to be released in 2022, which will set out in detail exactly how the stated policy objectives will be achieved.
The story so far
Biomass, from an energy generation perspective, is any organic matter that can be used to generate energy, and which in practice is typically wood, forest residues or some other plant material. Biomass is usually combusted in order to generate energy and comes in a variety of forms ranging from compressed wood pellets (which is most common for power stations that have been retrofitted from coal, like the large Drax plant in the UK) to gasses and liquids like biogas and biofuels that can be used to replace petrol, diesel or other transport fuels.
If virgin forest is felled to be burnt in a power station then obviously the ecological and environmental benefit would be marginal compared to conventional fossil fuels, which is why wood pellet biomass that is used in the UK, for example, is sourced from specialist working forests where trees are grown explicitly to be harvested and where the best wood goes to a higher value end use (furniture, or some other lumber use) and the lower value, surplus and by-product is condensed into a dense pellet.
Wood biomass can be considered as "renewable" for energy generation if it is sourced using sustainable forest management practices and when the combustion is efficient. While the burning of wood releases C02, the trees and forests that supplied that wood capture C02 during their lives, and a cyclical supply chain is generally therefore considered carbon neutral (although this is heavily contested).
Biomass contributed 6% of total GB power generation in 2019 and roughly 10% of global energy supply, according to the International Energy Agency – and those figures are rising.
Controversy
Biomass is nonetheless controversial. In practice, the sustainable credentials of the feedstocks are often called into question, and growing demand for wood is hard to align with commitments made by governments, including those in the UK, to tackle deforestation and other land degradation.
Climate think tank Ember has reported the Drax biomass plant in the north of England is on one metric actually the country's largest C02 and PM10 emitter as well one of the largest in Europe, coming in above most of the continent's large coal power stations too. Drax is of course the UK's largest power station – so the relative scale is important - and the UK considers its carbon emission to immediately be neutral in light of the carbon reduction that the forests would have contributed to during their lives.
What we can take from this is that while there can absolutely be good green biomass, so too can it be seen as a cheat. This is why sustainability criteria and carbon accounting methodologies are so important in developing a full and accurate picture.
The policy statement
The UK Biomass Policy Statement sets out the principles on priority uses for biomass in the short (i.e. 2020s), medium (i.e. by 2035) and long term (i.e. by 2050) to meet net zero. These principles are intended to support the development of a priority use frameworks for the upcoming Biomass Strategy.
The Biomass Policy Statement sets out what the UK Government sees as the key policy aims for sustainable biomass use in the electricity, heat, transport and industry sectors. For electricity generation, the Biomass Policy Statement doesn't see biomass as a major source for electricity in the long run but does see it as a reliable baseload power source (for use in "peaking" units), but should ideally be used alongside carbon capture technologies. For home heating, biomethane will be supported for direct injection into the existing GB gas grid (of course, hydrogen is also of competing interest here). Biomass is expected to have a significant role in decarbonising harder to abate industries and sectors, especially transport, where biofules are hoped to be able to be switched for conventional aviation fuel, at least in part. Heavy industry too can be a worthwhile demand point for biomass where electrification is not practical or commercially viable.
Acknowledging that burning wood does contribute to C02 emissions (even if there is reduction elsewhere in the supply chain lifecycle), the Biomass Policy Statement sets out the UK Government's position on the role bioenergy with carbon capture and storage (BECCS). The policy statement does however recognise that further R&D will be needed to perfect such a technological solution as well as monitor the real net emission rates of projects. The policy statement also recognises that existing policies and emissions markets are not designed to value negative emissions (essential if BECCS are to be deployed) and that the UK Government will therefore need to consult with stakeholders further to develop these areas. The Biomass Policy Statement sees the UK Emissions Trading Scheme (UK ETS) as one possible long-term marked based approach to supporting biomass via BECCS, whereby the current zero-rating of biomass could be adapted to explicitly provide for carbon-negative accounting.
The UK Government is already developing CCUS "clusters", which tie into its "levelling up agenda" as many of these projects are to be located in the north of England and provide jobs and reindustrialisation to economically deprived parts of the country. The Biomass Policy Statement considers how BECCS facilities could be co-located with such CCUS clusters and benefit from an element of interdependency, particularly in regards to storage and transportation infrastructure. BECCS could also participate in updates to the UK's "Cluster Sequencing Process" which aim to use public policy and funds to establish and develop such clusters of CCUS around the country.
The Biomass Policy Statement finishes with a summary of the gaps in terms of R&D that need to be addressed to enable biomass and bioenergy technologies to rise to the critical mass and integrity required to overcome the criticism of detractors and deliver net zero.
Stakeholder reaction
The Biomass Policy Statement has been largely well received by industry bodies and related stakeholders. The UK Association for Renewable Energy & Clean Technology (REA) said "The REA firmly welcomes the Government's reasserted policy commitment to the use of biomass in the UK, recognising the critical role bioenergy plays in delivering the 1.5⁰C Paris Agreement and the UK's own Net Zero targets [and it] sends a clear signal that the UK remains committed to ensuring that biomass is done right, in line with existing stringent sustainability governance arrangements, both at home and internationally".
On the other hand the Natural Resource Defence Council (NRDC) released a statement saying the "UK Biomass Policy Statement hints at a shift but isn't enough" and that "without wholesale reform, a new BECCS industry risks turbocharging the UK's bioenergy problems - that is a recipe for climate disaster". NRDC have been long-time opponents of wood biomass from what it sees as unsustainable sources and has called for wholesale sourcing reforms (for example a much more narrow definition of sustainable industrial wood waste limited including sawdust but excluding many other full form wood and lumber products).
Green Gas Support Scheme
The Green Gas Support Scheme (or "GGSS") is a UK Government scheme that provides financial incentives for new anaerobic digestion biomethane facilities to increase the proportion of green gas in the gas grid. Pyrolysis, electrolysis and other conversion technologies will not be eligible under the GGSS and neither will the production of hydrogen or other green gases. Over half of the biomethane manufactured must be produced using waste or residue feedstock (measured by energy content).
The scheme formally opened on 30 November 2021 and will be open for applications until 2025. Those who successfully register for the scheme will receive quarterly payments over a term of 15 years, with the payments being based on the amount of eligible biomethane that a facility injects into the national gas grid. In order fund the GGSS the UK Government have also bought in a Green Gas Levy (or "GGL") which places an obligation on licenced gas suppliers to make quarterly payments. Gas suppliers who can evidence that over 95% of their gas is green (i.e. biomethane) for the entirety of a levy scheme year will be excluded from paying the levy for that particular year. The GGSS and GGL can therefore be seen a part of an evolving broader "carrot and stick" approach to the development of green gas in the UK.
Key takeaways
The UK has recommitted itself to biomass, but had acknowledged its green credentials are not clear-cut. The UK does not have many coal-fired power stations left to refit to burn biomass, and so the carbon reducing benefit will not necessarily come directly from the electricity generation sector. While concerns have been raised over the intermittency of offshore wind and solar, biomass may well become a cornerstone of UK peaking power, kicking in to hold up baseline power demands when other renewable sources struggle to hold the line. So too does the UK Government see biomass as an option for decarbonising heavy industry and, through biofuels more broadly, the transport sector too.
The wide array of policy papers and decarbonisation strategies the UK Government has released over the past 24 months all interconnect in theory but many believe there is still a disconnect in practice. Many of these technologies, from hydrogen to bioethanol to wood biomass, would all compete with each other for end use demand. While it is understandable that the UK does not want to "pick winners" at this stage there is of course a risk arising from this approach that economies of scale are harder to build and solid demand bases slower to accumulate. Biomass does not suffer from the same technological mountain to overcome as, say, green hydrogen does, given it can be burnt in a relatively straightforward combustion powered plant, but it is at least for the moment highly reliant on subsidies. Will the UK taxpayers be willing to subsidise a controversial fuel source that many green NGOs and charities take issue with? Will biomass plants be invested in from inception or only be turned to as a second chance for existing "dirty" fossil fuel plants? Will the UK's approach be in line with its European neighbours? Will there be a genuine shift in focus to using only wood waste in the truest sense, or will any rise in biomass demand have to coincide with a parallel rise in demand for cultivate wood supplies?
The devil will of course be in the detail, and that detail will come in the 2022 Biomass Strategy.