---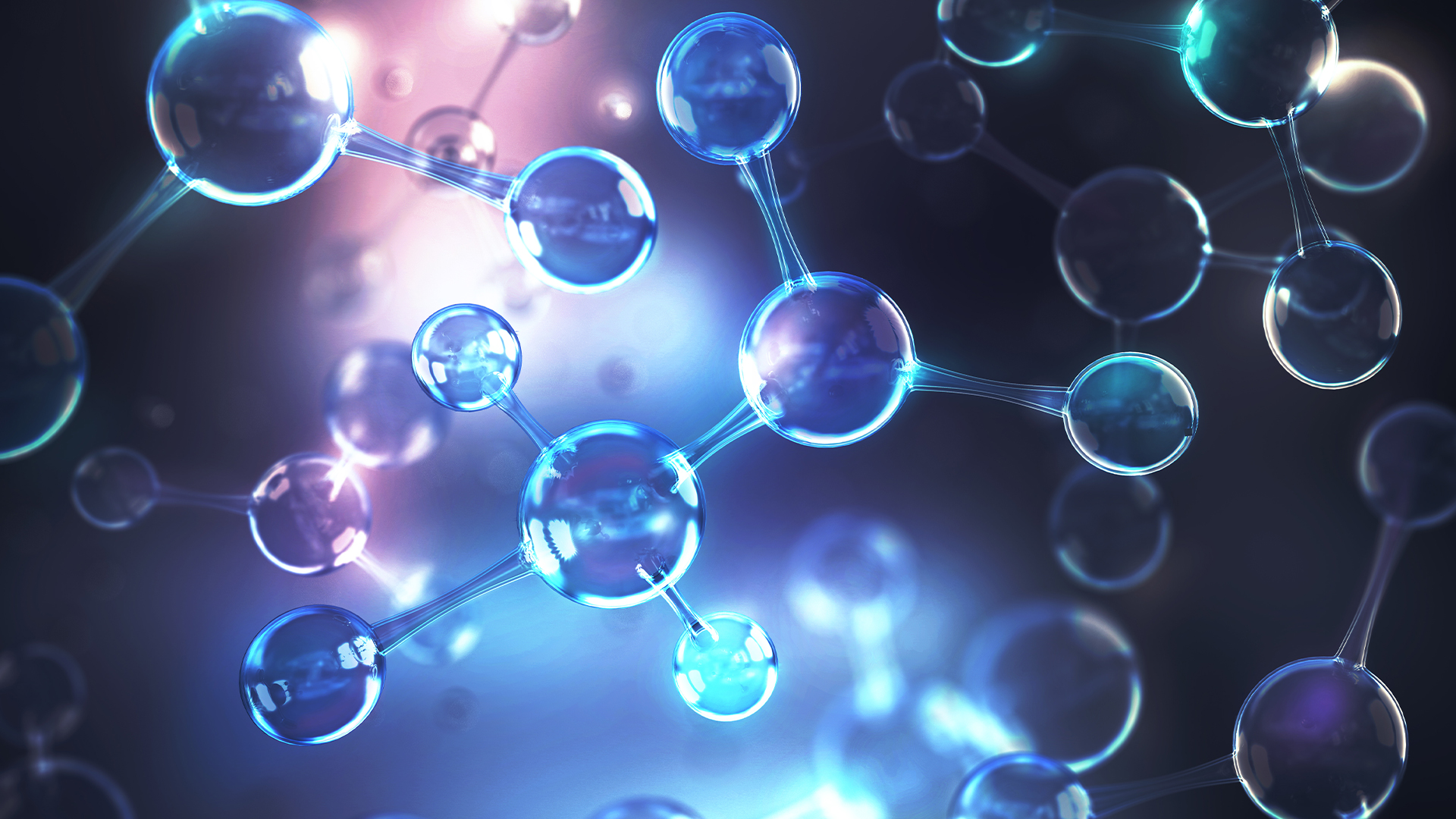 Seven questions addressing highly effective hydrogen uptake
Global | Publication | October 2022
Introduction
Over the past few years, interest in hydrogen for its decarbonisation potential has really ramped up. Historically used for oil refining, treating metals, and ammonia and methanol production, it is now viewed as a real contender to wean the world off methane for primary energy use. It is seen as the key to rapid decarbonisation of hard to abate sectors, as well as a potential transport fuel, with capacity to extend its application beyond the fuel cells used in hydrogen buses into shipping and even aviation. But progress is not as fast as it could be, and with the most recent IPCC report indicating that the window for keeping global temperature rises below 1.5 degrees Celsius is rapidly narrowing, what are the remaining hurdles to widespread adoption and how can these be tackled? Penny Cygan-Jones, Energy Transition Counsel at Norton Rose Fulbright, has asked her colleagues from around the network to share their views.
Government support is essential to get hydrogen projects up and running in many jurisdictions including the UK, but what further steps are needed to give confidence to private investors?

Alistair Black
Energy Transition Partner, London
Hydrogen is still very much in a 'chickenand- egg' phase with regard to demand stimulation - if the industry is to have confidence in signing long-term offtake arrangements that these capital intensive projects will require to achieve commercial viability, then industry participants must have confidence that there is strong support across the value chain. For renewable and low carbon hydrogen projects to achieve price parity, sustained investment into both renewables and CCUS remains crucial, especially where direct subsidy support will remain the only mechanism to minimise the price differential for the ultimate consumer. For project financiers to lend into hydrogen projects, cross-value chain issues must be resolved through a combination of not only governmental support, but also traditional risk-allocation techniques that project financiers are familiar with. Industry and government need to co-operate to innovate business models which will facilitate non-pipeline transportation for carbon captured as part of an integrated low carbon hydrogen project that cannot locate near clusters. This will have the added benefit of unlocking a pan-European storage market.
The EU is focused on electrolytic hydrogen production. How do you think this will impact the development of global hydrogen markets and other sources of low carbon hydrogen?
Matthijs van Leeuwen
Energy Counsel, Amsterdam
With the launch of the Hydrogen Strategy, the EU has presented ambitious plans with the aim to have at least 40 GW of renewable hydrogen electrolysers in the EU by 2030. Although the EU regulatory framework to facilitate such growth is still developing, we already see a significant increase in announcements of plans to develop electrolyser projects across the EU. In addition, as part of the recently published REPowerEU Plan, the EU has also announced an increase of the target of imported green hydrogen into the EU of 10 million by 2030 from pre-defined regions such as North Africa. Imports from other countries with more favourable conditions for the production of green hydrogen (less densely populated areas, abundant renewable electricity and water) is also foreseen. Despite discussions on economic viability of such imports, here too we see a significant increase in projects that are announced and under development. Following the recent adoption by the European parliament of plans to introduce a carbon border adjustment mechanism (CBAM) for imports into the EU, it is now clear that such imported hydrogen will, contrary to initial proposals, be qualified as a product subject to the CBAM with the aim to equalise the price of carbon between domestic hydrogen and imported hydrogen. It remains to be seen how this will affect the EUs global trade relations and if CBAM in its current form will survive a legal challenge for breach of WTO rules, but it is an important development for third party countries wishing to export hydrogen to the EU.




What are the drivers for investing in hydrogen infrastructure, and what remaining barriers must be overcome to truly scale up?

David Johnston
Projects and
Construction Partner
With Mohammed 
Al-Ghamdi Law Firm, 
In Association with 
Norton Rose Fulbright 
US LLP
The key drivers for investing in hydrogen infrastructure are 1) the trend towards ESG investing; 2) increased support from governments and multilateral bodies which has stimulated demand and infrastructure development; 3) continued reduction in the cost of hydrogen production and renewable energy, and finally 4) an acknowledgement that hydrogen is not just a "nice to have" but an essential element of the journey to net zero. Potential barriers to truly scaling up include generating sufficient demand for production projects – which will require market confidence as well as clear regulatory regimes and of course attractive pricing, and conversely, ensuring sufficient supply for downstream projects. All projects will be dependent on the development of supporting infrastructure and a robust supply chain.
Will the growth of green finance help or hinder the drive to look beyond the labels of "green" and "blue"?

Anne Lapierre
Global Head of Energy, Paris
A certain number of banks and investment funds have adopted lending or investment criteria based on verified emission reduction targets. Having such a target is a condition for accessing financing and a factor impacting the cost of financing, for example, triggering an increase of the loan margin where the emission reduction target is not met. Green finance is developing at high speed with an increase in stringent criteria. So low carbon (or "blue") transition projects which qualify today for green finance, may in the future have reduced liquidity, as the greener solutions will no doubt be preferred by the lenders and investors to comply with their own corporate "net zero" pledges.
Why are the large Asian gas importers so interested in hydrogen?

Andrew Clark
Energy Counsel, Tokyo
Asia is embracing hydrogen, ammonia and hydrogen containing compounds as part of its energy mix. Whether from the co-firing of coal fired power stations, to the development of full-scale cities, the practical application of hydrogen throughout Asian cities will bring overwhelming environmental benefits. The current challenges in Asia are: 1) creating a sufficient base-load demand so as to create economies of scale for large global projects; and 2) confirming the most economic manner for hydrogen (and its related compounds) to be transported to Asia from the world. China, South Korea and Japan will be key markets, with each country now rushing to capitalise on development opportunities.
Is aviation ready for hydrogen?

Emma Giddings
Aviation Partner


Katie Knight
Aviation Counsel, London

While the imperative to decarbonise the aviation industry has ramped up in recent years, the short term focus has been on the increased use of sustainable aviation fuel. However, to truly approach net zero, it is likely that aviation needs to look to hydrogen or battery cell technology, and here the industry is divided. As well as overcoming complex engineering challenges, the sector will need an overhaul of fuel storage practices and airport infrastructure, and the ramping up of hydrogen supplies to achieve this. In spite of the challenges, Airbus and CFM International have been testing hydrogen-powered jet engines using an A380, with the aim of bringing a zero emissions aircraft into service by 2035. So while aviation is not yet ready to wholeheartedly embrace hydrogen as a fuel, perhaps hydrogen powered aircraft are nearer than we think.
Hydrogen in the shipping sector – is it a cargo or a fuel?
Phil Roche
Shipping Partner, London
The potential for hydrogen as a marine fuel is undeniable, whether in combustion engines or fuel cells. There are small demonstrator vessels already at sea with larger vessels on the drawing board. A tanker, Suiso Frontier, has entered service specifically to carry hydrogen. But whether hydrogen will become an alternative marine fuel is far from certain, as the technical and logistical challenges of using it are formidable. The space required to store hydrogen fuel will be four times that of fossil fuels and the wide flammability range means there is a high explosion risk in confined spaces. There are challenges in storing and using hydrogen due to low cryogenic temperature requirements, pressurisation and hydrogen embrittlement, and the risks and difficulty of detecting leaks and fires are essential considerations which require fool-proof systems to ensure safety of vessels and crew. The issues of cargo loss via boil off and a lack of marine experience with hydrogen generally, not to mention the need for regulation, are further issues which must be resolved before the sector can start adapting for use of hydrogen as a marine fuel.
This article was initially published for Gastech Conference 2022.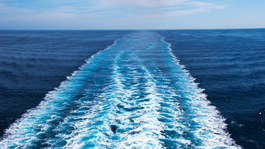 Publication
Women at sea: What you don't see
Nina Varumo is a freelance portrait and documentary photographer based in Stockholm. A recent project of hers Kvinnor till sjöss ('Women at sea') is on ongoing photo series highlighting the working life of female seafarers in order to change the stereotypical image of what and who is a seafarer.
Publication
"Double materiality": What does it mean for non-financial reporting?
Companies have been publicly reporting on their financial performance for over a hundred years. However, they are increasingly having to make public non-financial disclosures relating to sustainability and environmental, social and governance (ESG) matters as a result of rules, laws and regulations issued by stock exchanges, governments and regulators worldwide.