---
Sanctions and export controls
International sanctions regimes are complex and often respond to volatile political landscapes. Our global sanctions and controls lawyers are well-positioned to help clients adapt to these fast-evolving domestic, regional and international frameworks.
The new reality of cooperation between international regulators in different jurisdictions requires businesses to adopt a coordinated, global approach. Failure to comply with sanctions regimes in one jurisdiction can result in the imposition of significant civil and criminal sanctions, including draconian fines and even imprisonment for individuals.
Our global capabilities in sanctions and controls law mean that we can offer companies, financial institutions and senior executives a 'one-stop' global service covering multi-jurisdictional trade controls and sanctions regimes (including UN, US, EU, Australian, Canadian and UK) as well as embargoes and export controls, counter-measures and anti-boycott regulations.
Our lawyers advise clients on specific transactions, assisting them in designing and implementing global compliance programs, helping them obtain licenses and permits, managing relationships with regulators, defending enforcement actions and handling related civil and criminal litigation.
Our areas of work include
Anti-boycott regulations
Business ethics and anti-corruption
Classification requests
Commodity jurisdiction requests
Compliance policies and procedures
Economic sanctions and embargo regulations
Export and trade of 'dual use' goods, software and technology
Export and trade of military, defense and aerospace goods, services and technical data
Export license applications
Government investigations and enforcement
Internal audits and investigations
Pre- and post-acquisition due diligence
Training
Transportation and shipping
Voluntary self-disclosure
Contact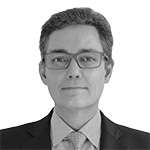 International Partner, Norton Rose Fulbright US MX, S.C.
© Norton Rose Fulbright LLP 2020