---
Toewijzing van risico's in Publiek-Private Samenwerkingscontracten
Video | August 2016 | 00:02:40
1. Wat houdt het rapport in?
Norton Rose Fulbright is trots te hebben samengewerkt met de Global Infrastructure Hub aan het rapport 'Verdeling van risico's bij Publiek-Private samenwerkingscontracten' dat in 2016 is verschenen.
De Global Infrastructure Hub is opgericht door de G20 ter bevordering van innovatie van wereldwijde infrastructuurontwikkelingen.
Het rapport geeft een overzicht van de verdeling van risico's tussen de publieke en private sector in een publiek-private samenwerking, ook wel 'PPP' genoemd. Naast praktische informatie over risicobeperking geeft het ook weer welke soorten overheidssteun er beschikbaar zijn. Een risicomatrix is opgesteld, bestaande uit een analyse van 12 verschillende projecten in de transport, energie en waterzuivering sector. Het bevat ook een risicovergelijking tussen opkomende en ontwikkelde markten.
2. Waarom is het nodig?
Het rapport is van belang omdat risicoverdeling centraal staat bij elke PPP-transactie. Risicoverdeling bepaalt of een PPS-project zal kunnen worden gefinancierd en of het project dus levensvatbaar is. Het rapport is vooral bruikbaar voor overheden met beperkte ervaring van PPP's, en die een PPP programma in hun land willen ontwikkelen. Wij hopen dat de risicomatrix in het rapport nuttig is als referentiekader voor stakeholders in zowel de publieke als de private sector, zodat er meer kennis ontstaat van typische risicoverdeling bij PPP.
3. Hoe kan je het rapport inzien?
Het rapport is toegankelijk via een online portal op de website van GIobal Infrastructure Hub. In de online portal is ook een blog-functie waar u gebruik van kunt maken en rechtstreeks vragen kunt stellen aan het GI Hub team en Norton Rose Fulbright.
4. Voor wie is het rapport bedoeld?
Het rapport is niet alleen een aanwinst voor overheden, maar ook voor partijen in de private sector die actief zijn in de infrastructuur.
Hopelijk draagt het rapport bij aan de groei van nieuwe hoogwaardige infrastructurele projecten die commercieel een succes zijn. Uiteindelijk draagt het bij aan de economische welvaart kwaliteit van leven van mensen in zowel ontwikkelde als de opkomende markten.
5. Waar moet men zijn voor vragen over het rapport?
Wij zijn erg trost op het rapport dat we in samenwerking met de Global Infrastructure Hub hebben gerealiseerd. Wij willen ervoor zorgen dat het rapport wijdverspreid wordt, zodat zoveel mensen er van kunnen profiteren. Mocht u meer willen weten over het rapport of willen bijdragen aan de discussie, neem dan contact met ons op via de website van de Global Infrastructure Hub.
---
Contact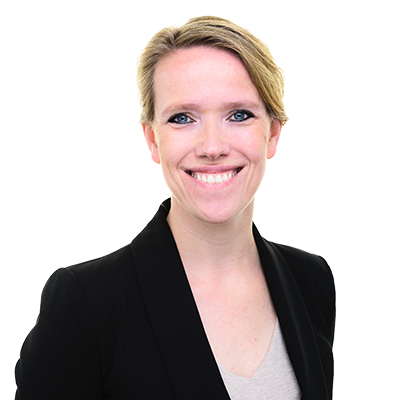 Managing partner, Amsterdam