Norton Rose Fulbright has created a scholarship to support the pursuit of quality in legal studies in Papua New Guinea.

We created this scholarship to support PNG legal students who have already shown a commitment to their undergraduate studies, with a focus on those who may be interested in a career in commercial law.

The Norton Rose Fulbright PNG Legal Scholarship has been designed to provide the recipient with ongoing support throughout their final year of undergraduate legal studies by providing up to K10,000 in payments and reimbursements for major costs related to their study and to reward high achievement in their final year studies.

In addition to the core scholarship, at the judging committee's discretion, we may also select up to two additional applicants to receive a Highly Commended award of K1,000 each.
2018 winners announced
Congratulations to Bathsheba Pora, a fourth year law student at The University of Papua New Guinea, who has been awarded our PNG Legal Scholarship for 2018. Read more about Bathsheba and our highly commended winners here.

Information about the winner and recipients of the highly commended awards in 2017 are available here.
2019 Legal Scholarship applications
Information about the 2019 Legal Scholarship, including eligibility requirements and the application deadline, is available here.
Further information
For further information, please email PNGScholarship@nortonrosefulbright.com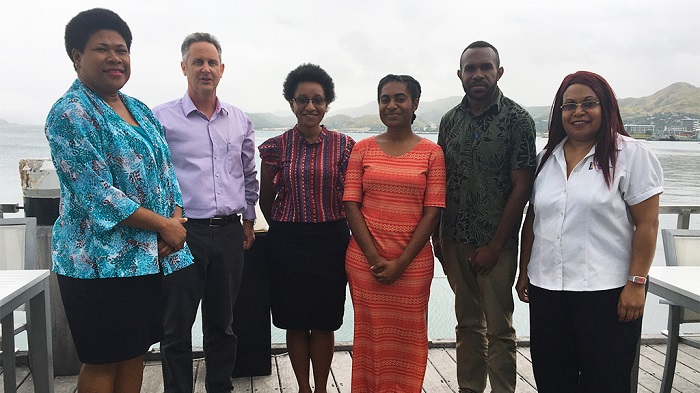 Above: 2018 winner Bathsheba Pora (third from left) pictured with Karo Lelai (judge), David Prest (judge), Bathsheba Pora, Faylin Tiki (shortlisted finalist), Vincent Suapi (Highly Commended) and Tania Tokam (shortlisted finalist)