---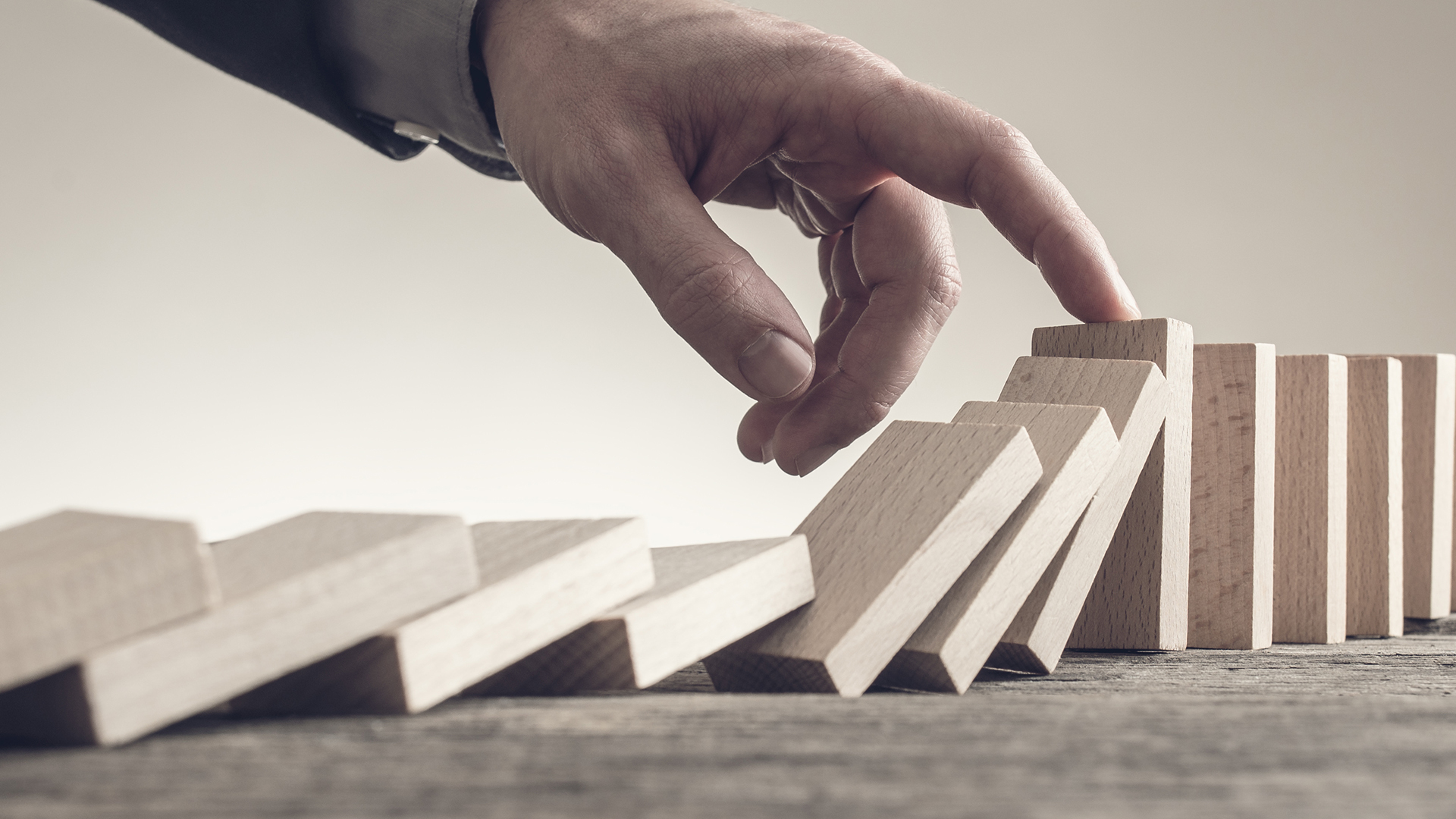 COVID-19 and business interruption claims: The looming US battle ahead
United States | Publication | April 8, 2020
Content
Introduction
As March bills begin to come due for small and large businesses alike, many insurers and brokers will be presented with claims relating to COVID-19 losses that businesses continue to incur. Several high profile cases have already been filed across the country, and the industry should expect to see more in the days and weeks to come, as insureds are being encouraged to bring their claims sooner rather than later.
The disputes to come will likely center around two types of coverage: business interruption and civil authority.1 As these disputes begin to mount in and outside of the courtroom, mixed messaging abounds – with the substance of the message often depending on which side is presenting the issues. This article gives an overview of the coverage areas listed above, discusses how claimants are approaching them, and how insurers should be considering the issues.
Finally, legal disputes aren't the only things waiting in the lurch for insurers. Political officials are posturing about who should be left holding the bag for COVID-19's economic impact. And policy institutes are urging officials to include an insurance backstop akin to the Terrorism Risk Insurance Act which followed the 9/11 attacks. Thus, even outside of the courthouse, insurers will continue to navigate the ever changing political challenges and opportunities from COVID-19.
Types of coverage at play
Business interruption coverage
Business interruption coverage is likely the most intuitive approach for policyholders. After all, COVID-19 has interrupted their customer base and cash flow. Typically contained within commercial property policies, business interruption coverage generally contains a threshold requirement for the insured to experience "direct physical loss of or damage to" the insured property. This threshold has led to many stakeholders on both sides of coverage issues to posture over what constitutes physical loss or damage. And courts across the United States are not uniform in their definitions. Some require physical loss to be tangible damage that alters the property, while others take a more liberal approach.
What constitutes physical damage?
Certain jurisdictions will not find physical damage or loss unless tangible damage occurs. For example, in Mastellone v. Lightning Rod Mut. Ins. Co., an Ohio court found that mold did not constitute physical damage to property and thus did not trigger coverage under the policy. 884 N.E.2d 1130 (Oh. App. 2008). The Mastellone court considered whether a homeowner policy that triggered "only if [a] loss is a physical loss to property" was activated when an undeniable presence of mold existed. The court found that the mold did not constitute physical injury because it did not "affect the structural integrity of the" property and because the mold could be removed without causing any harm to the property. The court concluded that "[a]bsent any specific alteration of the [property], the [insured] failed to show that their house suffered any direct physical injury as required" by the policy.
Universal Image Productions, Inc. v. Chubb Corp. is another case coming from courts requiring tangible damage to property in order to trigger policies that require "direct physical loss or damage." 703 F. Supp. 2d 705 (E.D. Mich. 2010). In Universal, the insured sought coverage relating to water that seeped into the building and subsequently created a "pervasive odor, mold, and bacterial contamination (both visual and aerosolized)." The insurer moved for summary judgment on the grounds that the damage from the water seepage was a direct physical loss under the policy. The court, after looking at split decisions across the country's various jurisdictions, found that the mold and other water related damages did not trigger coverage. The court determined that the policyholders would need to show that it "suffered...structural or...tangible damage to the insured property" rather than rely on "proof that it suffered such intangible harms as strong odors and the presence of mold and/or bacteria...."
Under Mastellone and Universal, it appears that COVID-19's presence on an insured property would not qualify as physical damage. COVID-19 does not damage the structural integrity of a building. And the fact that it can be removed from the surface of property without causing any harm to a building displays that contamination from the virus would not rise to the level of physical damage. The "intangible" harms caused by COVID-19 under these and similar lines of cases will not likely trigger coverage for policyholders.
But other courts use a less strict standard, only requiring that the property's function be rendered useless. Policyholder-friendly firms and attorneys tout Gregory Packaging, Inc. v. Travelers Prop. Cas. Co. of Am., to support their position that the mere presence of an unwanted substance can trigger coverage for polices requiring "direct physical loss or damage." 2012-CV-04418, 2014 WL 11770106 (D.N.J. June 11, 2014). In Gregory Packaging, a District Court in New Jersey held that ammonia that was released inside an insured's facility constituted "direct physical loss of or damage to" the insured's property, thus meeting the physical damage threshold.
In determining whether Gregory Packaging's property experienced physical harm, the court looked to various cases holding that direct physical loss arises when property is rendered unusable. See, e.g. Wakefern Food Corp. v. Liberty Mut. Fire Ins. Co., 968 A.2d 724, 727 (N.J. Super. Ct. App .Div. 2009) (holding that an electric grid was "physically damaged" because of "the loss of function of the system as a whole."); Western Fire Ins. Co. v. First Presbyterian Church, 437 P.2d 52 (Colo. 1968) (holding that the saturation of a church with gasoline vapors constituted "direct physical loss" because the building was no longer usable); Port Auth. of New York & New Jersey v. Affiliated FM Ins. Co., 311 F.3d 226, 236 (3d Cir. 2002) (holding that "[w]hen the presence of large quantities of asbestos in the air of a building is such as to make the structure uninhabitable and unusable, then there has been" physical damage).
Gregory Packaging, the cases it cites, and other cases containing similar reasoning may arm claimants with a more liberal definition of "physical damage," but even this standard may not provide a silver bullet to the physical damage threshold found in most policies. Of particular note is that physical damage is met under this looser standard primarily when property is rendered "unusable." It is not readily observable that all policyholders can meet this requirement. Many properties are operating in limited capacities, but they are not unusable. This will be an issue courts in jurisdictions like Gregory Packaging will need to address.
What these cases make clear is that regardless of the jurisdiction that an insurer finds itself in, and whether the courts in that jurisdiction fit the Mastellone or Gregory Packaging mold, there will be substantial resources dedicated to the battle of whether COVID-19 constitutes physical loss. Insurers will need to compile and modify supporting cases to fit within the context of this crisis and prepare for the coming wave of cases attempting to push COVID-19 past the physical loss threshold found within most policies.
Proving physical damage and the ambiguity of COVID-19's presence
Legal conclusions regarding what constitutes physical damage is only part of the equation. Claimants will likely have to show not only that COVID-19 is considered physical damage, but that COVID-19 caused physical damage to their property in particular. For example, in Source Food Technology, Inc. v. U.S. Fidelity and Guar. Co., the Eighth Circuit found that the fear of contamination was not sufficient to trigger coverage for a policy requiring "direct physical loss." 465 F.3d 834 (8th Cir. 2005).
In Food Technology, a beef wholesaler sought a declaration of coverage under its business interruption policy for losses arising from the embargo of Canadian beef due to reports of mad cow disease. The insured argued that the policy language "direct physical loss to property" was triggered "because the beef product was treated as though it were physically contaminated by mad cow disease and lost its function." But despite the insured citing cases to "support its position that the impairment of function and value of a food product...is a direct physical loss," the court held that coverage was not triggered because the property itself was not "physically contaminated or damaged in any way."
With COVID-19 being so ubiquitous, along with its ability to stay on surfaces for an extended period of time, claimants are sure to assert that the disease is present wherever a substantial amount of people frequent. But Food Technology seems to indicate that policyholders will need to show that the insured property itself was contaminated, not merely that there was a risk of contamination.
Case developments
As a current example of the claims being brought, the Chickasaw Nation and other Oklahoma tribes have filed suit seeking business interruption coverage for losses stemming from shutdowns of various casinos.2 In the suit filed in late March, the Chickasaw Nation sued various insurers in Oklahoma state court, seeking a declaratory judgment that the policies with the defendant insurers cover the Nation's losses related to the COVID-19 pandemic.
The Nation states in its complaint that the policies provide "all risk" benefits for the Nation's property, which includes business interruption coverage. Seemingly in an attempt to meet the physical loss threshold, the Nation states that "the United States of America became infected by COVID 19 resulting in a pandemic." And "[a]s a result of this pandemic," its property "sustained direct physical loss or damage...." It is unclear whether "the United States of America bec[oming] infected by COVID 19" will be enough to show that the Nation's property itself was damaged, but other claimants are following suit by asserting similar generalities in their complaints as well.
In a similar thread, a scuba shop in the Florida Keys has filed suit against its insurer for breach of its business interruption policy.3 Attorneys for Mace Marine, which owns the local scuba shop at issue, states that the policy's physical damage requirement should be held to include that the circumstances arising from COVID-19 count as "physical damage or loss" under the policy. The policyholder's attorneys further suggest that the insurer uses too strict of an interpretation of physical loss in denying coverage for the pandemic.
Civil authority coverage
Commercial property policies also tend to include coverage for forced closures by government officials. Much like business interruption coverage, civil authority coverage often requires a threshold determination that there be some sort of damage to adjacent property – though policy language differs. And like the discussion above relating to business interruption coverage, this will likely require a determination that there was physical loss that resulted from COVID-19. Though courts are split on this issue as well.
In United Air Lines, Inc. v. Ins. Co. of State of Penn., the Second Circuit heard a suit in which United Airlines sought coverage under its business interruption policy for losses incurred after the Ronald Reagan airport was shut down due to the 9/11 terrorist attacks. 439 F.3d 128 (2nd Cir. 2006). The policy stated that it "extended to cover a situation when access to the Insured Locations is prohibited by order of civil authority as a direct result of damage to adjacent properties." United argued that the court should declare coverage was warranted under the civil authority section of the policy for losses resulting from the government's suspension of flights to and from the airport. It further argued that the damage to the Pentagon in Arlington, Virginia constituted damage to adjacent properties.
The district court disagreed that the Pentagon was an adjacent property and further held that, even if it was, the losses United sustained "were not direct results of the damage to the Pentagon." The Second Circuit elaborated on the last point, stating that the closing of the airport "was based on fears of future attacks" rather than as a result of damage to adjacent property.
COVID-19 claims arising from civil authority coverage will likely have to face the fact that many closures directed by local and state governments occurred to stop the spread of COVID-19, not because of the presence of COVID-19. And under the Second Circuit's decision in United, such a triggering-event theory may not pass muster.
Conversely, in Sloan v. Phoenix of Hartford Ins. Co., a Michigan Appeals Court found for a local Detroit theater seeking to have a policy cover business interruption losses that arose following a governmental order closing all places of amusement in response to widespread Detroit riots – disagreeing with the insurer that the policy language required physical damage to the insured property. 207 N.W.2d 434 (Mich. App. 1973).
An added layer of complexity arises with civil authority coverage as it relates to COVID-19 – namely, the severity of the government order. Many policies cover the forced closure of a business (usually through restricting access to property). But with COVID-19, many governmental authorities are only partially limiting business owners' ability to operate and access their property. And companies are still operating in a limited capacity. For example, the restaurant industry has been unable to have people dine in, but are offering delivery and take-out options to customers. These half-hearted regulations may not be enough to trigger coverage.
A recently filed suit by the French Laundry & Bouchon Bistro exemplifies the types of claims to arise under civil authority coverage.4 The Michelin-Star restaurants are seeking coverage arising from the civil-authority provision in an all-risk policy following an order from the Napa County Health Officer requiring residents to stay at home unless performing essential activities. The complaint alleges that the Health Officer Order "specifically states that it is being issued based on evidence of physical damage to property." It goes on to say that property referenced by the order "is in the immediate area of the Insured Properties."
The complaint admits, however, that delivery and takeout services are still allowed under the governmental order, yet in the same breath states that access to the Insured Properties has been specifically prohibited. This conflict is likely due to the fact that the renown restaurants specialize in dine-in services. However, it is not readily apparent that their preference for having customers eat in necessarily restricts their ability to access the property.
Other considerations
Outside of the two instances above, insurers will likely see claims arising from other all-risk policies they provide. Unless there is a specific exclusion to the policy, other all-risk coverage (which business interruption and civil authority policies often reside in) present another seemingly straight forward avenue for insureds to pursue claims. Some insurers, however, began including bacterial and virus exclusions to such policies following the SARS outbreak in the early 2000s. The Insurance Services Office (ISO) created a form for excluding viruses and similar risks in 2006. The exclusion states in part that "[w]e will not pay for loss or damage caused by or resulting from any virus, bacterium or other microorganism that induces or is capable of inducing physical distress, illness or disease."
To be sure, policyholders are using the presence of such an exclusion in the market place to justify why coverage should be issued. For example, the Indiana Repertory Theatre is seeking coverage for COVID-19 related losses under an all risk policy that requires physical damage to property but does not contain a virus exclusion.5 Not only does the theater ask the court to use a more liberal definition of physical damage in order to trigger coverage, but they state that if the insurer "had intended to exclude coverage for loss due to a virus, it could have included a virus exclusion." While it is not clear that the lack of an exclusion will carry the water required to trigger a policy's physical damage requirement, attorneys for policyholders are likely to continue using this argument.
Similarly, in a recently filed suit that touches on all three sections above, the New Orleans' Oceana Grill is seeking coverage relating to COVID-19 losses.6 The restaurant alleges coverage under an all-risk policy that triggers upon physical loss and specifically states that the policy does not contain a virus exclusion. The complaint makes reference to Widder v. Louisiana Citizens Prop. Ins. Corp., 82 So. 3d 294 (La. 2011), for the proposition that "[s]imilar to the coronavirus, Louisiana Courts have interpreted that the intrusion of lead or gaseous fumes constitute direct physical loss ...." The complaint also hints that coverage may have been triggered by orders from both the Governor of Louisiana and the New Orleans Mayor, but stops short and says that "plaintiff expects that more restrictive orders may occur ...."
Finally, just as many policyholders are hoping the lack of an exclusion will help their case, some are looking to enforce endorsements that they claim are specifically geared for COVID-19-related injuries. Star Cinema Grill has sued its insurer claiming that its pandemic event endorsement was issued and paid for precisely for the risk of COVID-19.7 The endorsement, the theater complains, was marketed following the 2014 Ebola outbreak. According to the complaint, the theater was informed that the endorsement was inapplicable because COVID-19 was not a named disease. Insurers will need to carefully consider endorsements provided to determine whether coverage is triggered.
Political pressures and relief
While most of the issues discussed above will be decided in court, many politicians and state legislative bodies aren't wasting time before signaling to businesses that insurers should be footing the bill for COVID-19 losses. Several state legislatures including New York, Ohio, New Jersey, Massachusetts, and Pennsylvania are contemplating bills that would mandate that insurance policies issued before the outbreak cover losses arising from the virus.8 To be sure, state and federal constitutional protections will likely command a strong defense against these ex post contractual changes, but insurers will likely face a significant political battle nonetheless.
Further, given the severity of outcomes from COVID-19 for both insureds and insurers alike, many policy institutes are encouraging federal officials to include a program resembling the Terrorism Risk Insurance Act in future stimulus packages – creating a backstop for insurance claims arising from pandemic risks. A similar backstop following the 9/11 attacks utilized both public and private funds to ensure that terrorism risk coverage could continue to be made available.
Conclusion
Like this pandemic, the issues facing insurers and policyholders are changing daily. But policyholders are quickly making claims and filing suit for coverage now. Insurers will need to continue mobilizing their internal resources to manage the claims coming in and engage outside counsel as agile and far reaching as the virus causing the issues above.
At Norton Rose Fulbright, we understand the breadth and depth of knowledge and experience insurers will need to tap into in order to successfully weather this storm. We have a deep bench of unparalleled, international knowledge that can help you through this ever-changing crisis as it unfolds now and into the future.
---
Footnotes

---