---
Patrick Bourke appointed head of litigation and disputes, Europe, Middle East and Asia
Global | Press release - People | January 2022
Global law firm Norton Rose Fulbright announced today the appointment of Patrick Bourke as head of litigation and disputes for Europe, Middle East and Asia (EMEA), effective January 1, 2022.
Patrick Bourke, a London-based corporate disputes partner, commented:
"I'm excited to take over the leadership of our EMEA litigation and disputes team. Norton Rose Fulbright has one of the largest dispute resolution practices in the world and regularly advises on some of the most complex and high-profile matters in the market. I look forward to working together with our team to build on our excellent foundations and help our clients achieve their objectives."
Peter Scott, managing partner, Europe, Middle East and Asia, Norton Rose Fulbright, commented:
"Patrick is a first-rate litigator who brings with him a wealth of management and disputes experience from across the EMEA region. I look forward to working with him in his new role as well as on our management committee. We start 2022 in a strong position with our strategic approach translating into excellent trading results and improved profitability."
Patrick joined Norton Rose Fulbright in 1992 and became a partner in 2004. Patrick has held a number of leadership roles over the past 17 years including London head of corporate disputes and investigations, head of Middle East and head of disputes in Hong Kong. Patrick is also a member of the EMEA finance committee and has served as deputy practice group leader for disputes for over three years, playing an integral role in the management of the EMEA team.
Patrick is regularly recognised as a top litigator in the leading legal directories and has advised on a wide range of matters for global financial institutions and corporates across Asia, Africa, the Middle East, Europe and the UK. His experience includes advising on complex multi-jurisdictional corporate, insolvency, fraud and banking cases as well as acting as counsel on over 150 arbitrations in the Gulf. Patrick is qualified in England as a Solicitor-Advocate holding Higher Rights (All Proceedings), and he is also qualified in Hong Kong.
For further information please contact:
Contacts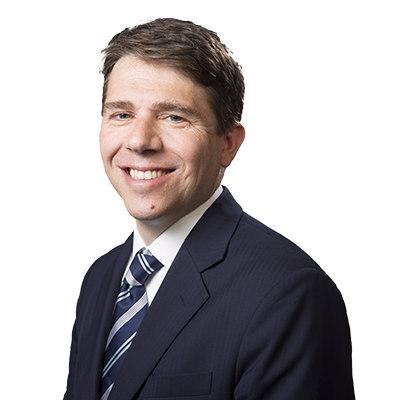 Head of Dispute Resolution and Litigation, EMEA
Email
patrick.bourke@nortonrosefulbright.com
Managing Partner, Europe, Middle East and Asia
Email
peter.scott@nortonrosefulbright.com