---
The US SEC's Division of Examinations 2023 examination priorities
A broker-dealer perspective
United States | Publication | February 2023
Recently, the Securities and Exchange Commission's Division of Examinations (Division or EXAMS) published its annual Examination Priorities report (the Priorities Report). The Priorities Report outlines the Division's examination priorities for the coming year and is a must read for all registrants overseen by EXAMS, including broker-dealers, registered advisers, municipal advisors, transfer agents and clearing agencies and exchanges. While this blog post provides an overview of the Priorities Report as it pertains to broker-dealers, registrants are strongly encourage to review all relevant portions of the full Report.
As pertains to broker-dealers, there are no surprises in the Division's 2023 Priority Report and, indeed, the items covered are generally consistent with the items covered by the Division's 2022 Priority Report.
Areas of Focus
Areas of interest to broker-dealers that are identified by the Priorities Report as "Significant Focus Areas" include Form CRS as well as Regulation Best Interest and a broker-dealer's fiduciary duty. With respect to Reg. BI and a broker-dealer's fiduciary duty, the Priorities Report stated that EXAMS will continue to focus on:
Investment advice and recommendations with regard to products, investment strategies, and account types;
Disclosures made to investors and whether such disclosures include all material facts relating to the conflicts of interest associated with the advice and recommendations;
Processes for making best interest evaluations, including those for reviewing reasonably available alternatives, evaluating costs and risks, and identifying and addressing conflicts of interest; and
Factors considered in light of the investor's investment profile, including investment goals and account characteristics.
The Priorities Report also highlights the importance of information security and operational resiliency. The Report states that the Division will review "practices to prevent interruptions to mission critical services and to protect investor information, records and assets." The Division will focus on policies and procedures, governance practices and response to cyber-related incidents. EXAMS also intends to focus on cybersecurity issues associated with the use of third-party vendors and third-party products and services.
Crypto assets and emerging financial technology are also highlighted areas of interest. As to crypto or crypto-related assets, examiners can be expected to assess whether broker-dealers satisfied their standards of care when making recommendations, referrals or providing investment advice, and whether they routinely reviewed, updated and enhanced their compliance, disclosure, and risk management practices. The Division will also focus on new or never before examined registrants offering crypto or crypto-related assets.
The Priorities Report also states that examinations will focus on the use by broker-dealers of digital engagement practices. As defined in the Report, digital engagement practices are "tools with behavioral prompts, differential marketing, game-like features (commonly referred to as gamification),and other design elements or features designed to engage with retail investors on digital platforms (e.g., websites, portals, and applications), as well as the analytical and technological tools and methods." In connection with digital engagement practices, broker-dealers should expect examiners to focus on the tools and methods used by them to assess whether:
Recommendations were made or advice was provided (e.g., through the use of social media marketing and social trading platforms);
Representations are fair and accurate;
Operations and controls in place are consistent with disclosures made to investors;
Any advice or recommendations are in the best interest of the investor taking into account the investor's financial situation and investment objectives; and
Risks associate with such practices are considered, including the impact these practices may have on certain investors, such as seniors.
The Report states specifically that the Division intends to focus examinations on compliance and supervisory programs generally with a special emphasis on electronic communications and recordkeeping related thereto.
In addition, the Report states that the Division will continue to prioritize the examination of broker-dealers for compliance with the Net Capital and the Customer Protection Rules. Examiners will also assess broker-dealer credit, market and liquidity risk management controls.
Another area of continued focus includes equity and fixed income trading practices. Areas of attention with respect to equity trading practices will include conflicts of interest in order routing and executions, and compliance with Regulation SHO. Fixed income areas of focus include fairness of pricing, compliance with confirmation disclosure requirements, and compliance with obligations related to municipal issuer disclosure. In the over-the-counter markets, examiners can be expected to focus on Rule 15c2-11 which requires broker-dealers to refrain from publishing quotations for an issuer's security when current issuer information is not publicly available (among other requirements) unless an exception is available, and compliance with the penny stock disclosure rules (i.e., Exchange Act Rules 15g-2 through 15g-6). Examiners will also seek to identify whether firms may be involved in the illegal distribution of unregistered securities.
The Division also intends to continue to prioritize broker-dealer anti-money laundering compliance, including verification of the identify of customers and the beneficial owners of legal entity customers, the performance of customer due diligence (as required by the Customer Due Diligence rule), monitoring for suspicious activity and, where appropriate, filing of Suspicious Activity Reports (SARs) with the Financial Crimes Enforcement Network, and conducting robust and timely independent tests of their AML programs. EXAMS will also be looking at firm's compliance with OFAC and Treasury-related sanctions.
Finally, where relevant, EXAMS will be assessing firms' preparation for the transition away from LIBOR, which is currently scheduled for discontinuation in mid-2023.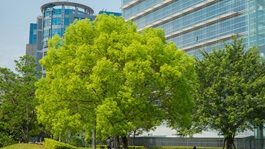 Publication
EU scales up green subsidies: How to benefit from support for clean investments
On March 9, 2023, the European Commission (EC) adopted changes to its State aid framework to support its "Green Deal Industrial Plan for the Net-Zero Age" (the Net Zero Plan) presented in February 2023. The Net Zero Plan is part of the European Green Deal, which aims to make Europe the world's first climate-neutral continent by 2050.