---
Norton Rose Fulbright joins DBS FinTech pre-accelerator programme as legal mentors
Business | December 1, 2016
Global law firm Norton Rose Fulbright has joined the DBS HotSpot Pre-Accelerator programme as legal mentors.
The programme, for very early stage start-ups in FinTech, social enterprise, and digital technology, is designed to cultivate entrepreneurship in Singapore through experimentation, mentorship and training. Partner organisations are invited to join the programme to offer guidance, advice and mentoring to the participants.
The DBS HotSpot Pre-Accelerator culminates in Demo Day where the teams pitch to an audience of corporate executives, angel and venture capital investors, and accelerators from all across Asia. After Demo Day, DBS HotSpot investor partners will assist select start-ups with their initial fundraising while partner accelerators will pick their favourites to present at pitch events throughout Asia.
DBS was the first bank in the region to organise a wholly-owned pre-accelerator programme when it launched DBS HotSpot in September 2015, as part of its commitment to develop the start-up ecosystem. Unlike most accelerator programmes, DBS does not require participating entrepreneurs to relinquish equity.
The mentors from the Singapore office of Norton Rose Fulbright are partner Stella Cramer, consultant Gigi Cheah, and associate Jessica Paulin. They are providing advice on legal and compliance issues for the start-ups, especially in the crucial area of intellectual property.
Stella Cramer, partner, Norton Rose Fulbright commented:
"This is an excellent programme from DBS that encourages entrepreneurship in Singapore, and in particular in the growing area of FinTech. Norton Rose Fulbright is proud to be involved in providing pro bono advice to this outstanding pool of next generation business leaders."
For further information please contact:
Stuart Lennon, Senior Marketing and Communications Manager, Asia
Tel: +852 3405 2306
stuart.lennon@nortonrosefulbright.com
Notes for editors:
Norton Rose Fulbright is a global law firm. We provide the world's preeminent corporations and financial institutions with a full business law service. We have 3800 lawyers and other legal staff based in more than 50 cities across Europe, the United States, Canada, Latin America, Asia, Australia, Africa, the Middle East and Central Asia.
Recognized for our industry focus, we are strong across all the key industry sectors: financial institutions; energy; infrastructure, mining and commodities; transport; technology and innovation; and life sciences and healthcare.
Wherever we are, we operate in accordance with our global business principles of quality, unity and integrity. We aim to provide the highest possible standard of legal service in each of our offices and to maintain that level of quality at every point of contact.
For more information about Norton Rose Fulbright, see nortonrosefulbright.com/legal-notices.
Contact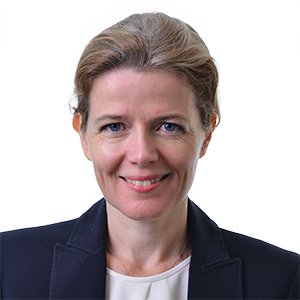 Global Co-Head of Technology; Partner