---
Norton Rose Fulbright partners Simon Currie and Vincent Dwyer to establish new energy advisory business
Global | Business | March 21, 2018
Global law firm Norton Rose Fulbright today announced that partner and current global head of energy Simon Currie, and partner Vincent Dwyer, will lead an innovative new advisory business that will provide services to the energy sector.
The new business will provide strategic consulting and guidance, and transaction advisory services. The business will also be a start-up and growth company accelerator for the energy sector.
The energy advisory business is to be run as a separate independent business to avoid conflicts of interest, but will work with the law firm. This reflects Norton Rose Fulbright's desire to look at ways in which the depth of services to its clients can be enhanced beyond those traditionally found in a law firm. Simon and Vincent will in the future become senior consultants to the firm.
Norton Rose Fulbright managing partner in Australia Wayne Spanner commented:
"Our firm believes that there is a demand for a more holistic approach to the provision of specialist services to clients and we are very pleased to be able to support this innovative venture, which will allow Simon and Vincent to utilise their extensive market knowledge in new ways, as well as retaining their relationship with Norton Rose Fulbright."
Norton Rose Fulbright business law practice group leader in Australia, Alison Deitz, commented:
"We believe our clients will welcome the connectivity between our firm's leading global and domestic legal capability and Simon Currie and Vincent Dwyer's deep energy market insight. We see great opportunities for our clients focussed on the Australian market, but also the Asia-Pacific region and right around the world."
Simon Currie commented:
"The energy sector is being transformed. Large energy companies are rebranding and changing their focus. New players are entering the sector as it converges with other sectors such as real estate, transport, infrastructure and agriculture. With the help of Norton Rose Fulbright's high quality global and Australian energy teams, we will work with companies across the sector and help them thrive in a rapidly changing landscape."
The new energy advisory business will commence shortly.
Ends
For more information contact:
Alex Boxsell, Head of Digital Content & Campaigns, Norton Rose Fulbright in Australia
Tel: +61 (0)2 9330 8165 Mob: +61 (0)414 985 556
alex.boxsell@nortonrosefulbright.com
Notes for editors:
Norton Rose Fulbright
Norton Rose Fulbright is a global law firm providing the world's preeminent corporations and financial institutions with a full business law service. The firm has more than 4,000 lawyers and other legal staff based in Europe, the United States, Canada, Latin America, Asia, Australia, the Middle East and Africa.
Recognized for its industry focus, Norton Rose Fulbright is strong across all the key industry sectors: financial institutions; energy; infrastructure, mining and commodities; transport; technology and innovation; and life sciences and healthcare. Through its global risk advisory group, the firm leverages its industry experience with its knowledge of legal, regulatory, compliance and governance issues to provide clients with practical solutions to the legal and regulatory risks facing their businesses.
Norton Rose Fulbright operates in accordance with its global business principles of quality, unity and integrity, aiming to provide the highest possible standard of legal service in each of its offices and to maintain that level of quality at every point of contact.
Norton Rose Fulbright Verein, a Swiss verein, helps coordinate the activities of Norton Rose Fulbright members but does not itself provide legal services to clients. Norton Rose Fulbright has offices in more than 50 cities worldwide, including London, Houston, New York, Toronto, Mexico City, Hong Kong, Sydney and Johannesburg. For more information, see nortonrosefulbright.com/legal-notices.
Law around the world nortonrosefulbright.com
Contacts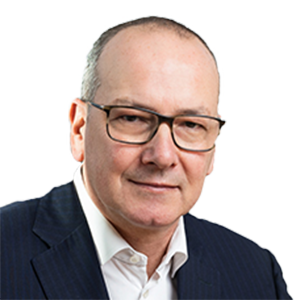 Global Chief Strategic Alignment, Innovation and People Officer