---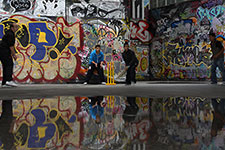 Norton Rose Fulbright unites its approach to diversity and inclusion globally
Global | Firm | March 11, 2014
Norton Rose Fulbright has announced the expansion of its global diversity and inclusion advisory council (GDIAC) to include the United States, in a move which unites the worldwide vision and strategy of the practice.
US Managing partner Linda Addison and US lead diversity partner Gina Shishima joined the council in January 2014 to complete its global line up.
The council now comprises the chairman or managing partner from EMEA, Australia, Canada, South Africa and the US, supported by a local lead diversity partner in each region.
At the same time, the practice has announced Melbourne partner Sally Macindoe as its new global head of diversity and inclusion. In this capacity, she will chair the expanded GDIAC.
The council is accountable to global management and ensures consistency of effort, purpose and execution in diversity and inclusion initiatives around the world, while sharing best practice across all offices.
Peter Martyr, global chief executive, said:
"Norton Rose Fulbright has long been implementing local diversity initiatives, but the broadening of the council is the next step in developing and delivering one unified global diversity and inclusion strategy."
The council has a worldwide vision, with gender diversity and flexible working amongst its key global initiatives, as well as creating a more linguistically and culturally diverse workforce and responding to individual's responsibilities as parents and caregivers.
To date, inclusive leadership training and unconscious bias education have been delivered to partners in Australia and the US and will shortly be rolled out to partners globally. In addition to women's networks in many offices globally, LGBTA (Lesbian, Gay, Bisexual, Transgender and Allies) networks have been launched in London, Canada and recently across all the Australian offices, with other demographic specific employee networks set to follow.
Sally Macindoe, global head of diversity and inclusion and chair of GDIAC, said:
"Diversity is business critical; it is not a soft issue.
"We work in diverse markets with diverse clients; by mirroring that diversity internally, this allows us to understand our clients' needs, and provide better solutions. That is, however, only half of the equation, to be a truly inclusive organisation is paramount when creating a sustainable workforce of the future.
"We will harness the goals of the global business, but there is space within that to cater for local markets needs and interests."
For further information please contact:
Europe, Middle East and Asia
Sarah Webster, Head of PR
Tel: +44 (0)20 7444 5942; Mob: +44 (0)7725 350 425
sarah.webster@nortonrosefulbright.com
Africa
Candice Collins, Communications Manager
Tel: +27 (0)11 685 8630; Mob +27 (0)79 892 9369
candice.collins@nortonrosefulbright.com
Australia
Alex Boxsell, Manager, Corporate Communications
Tel +61 2 9330 8165
alex.boxsell@nortonrosefulbright.com
United States
Dan McKenna, Director of Media Relations
Tel: +1 713 651 3576
dan.mckenna@nortonrosefulbright.com
Notes for editors:
Norton Rose Fulbright is a global legal practice. We provide the world's pre-eminent corporations and financial institutions with a full business law service. We have more than 3800 lawyers based in over 50 cities across Europe, the United States, Canada, Latin America, Asia, Australia, Africa, the Middle East and Central Asia.
Recognized for our industry focus, we are strong across all the key industry sectors: financial institutions; energy; infrastructure, mining and commodities; transport; technology and innovation; and life sciences and healthcare.
Wherever we are, we operate in accordance with our global business principles of quality, unity and integrity. We aim to provide the highest possible standard of legal service in each of our offices and to maintain that level of quality at every point of contact.
Norton Rose Fulbright LLP, Norton Rose Fulbright Australia, Norton Rose Fulbright Canada LLP, Norton Rose Fulbright South Africa (incorporated as Deneys Reitz Inc) and Fulbright & Jaworski LLP, each of which is a separate legal entity, are members ('the Norton Rose Fulbright members') of Norton Rose Fulbright Verein, a Swiss Verein. Norton Rose Fulbright Verein helps coordinate the activities of the Norton Rose Fulbright members but does not itself provide legal services to clients.