---
Abu Dhabi´s New Real Estate Law – Law No.3 of 2015
Global | Publication | January 2016
Introduction
It could be argued that referring to Law No.3 of 2015 concerning the regulation of the real estate sector in the Emirate of Abu Dhabi ("Law No.3/2015") as Abu Dhabi´s "new real estate law" is something of a misnomer as the law was issued back in June 2015. It provides parties who will be affected by such law with a grace period of at least 6 months from its publication in the Official Gazette (i.e. 30 December 2015 (the "Effective Date")). However, given the wide-ranging effect of Law No.3/2015 and the fact that its practical impact on the Abu Dhabi real estate market will not be known until well after the Effective Date and the implementation of the recently-issued Executive Regulations, Law No.3/2015 will undoubtedly feel "new" for some time to come.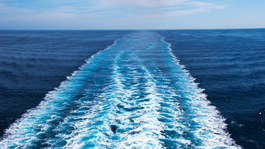 Publication
Women at sea: What you don't see
Nina Varumo is a freelance portrait and documentary photographer based in Stockholm. A recent project of hers Kvinnor till sjöss ('Women at sea') is on ongoing photo series highlighting the working life of female seafarers in order to change the stereotypical image of what and who is a seafarer.
Publication
"Double materiality": What does it mean for non-financial reporting?
Companies have been publicly reporting on their financial performance for over a hundred years. However, they are increasingly having to make public non-financial disclosures relating to sustainability and environmental, social and governance (ESG) matters as a result of rules, laws and regulations issued by stock exchanges, governments and regulators worldwide.